Flu (Influenza) Treatment in Portland, OR & Tigard, OR & Happy Valley, OR
Make Sure The Flu Doesn't Get You! Columbia Clinic Urgent Care Has 5 Convenient Locations Near You & We Have Excellent Professional Medical Staff Waiting to Assist You. We Treat Patients of All Ages, From Children to Adults and Seniors. Call One of Our Locations for More Information.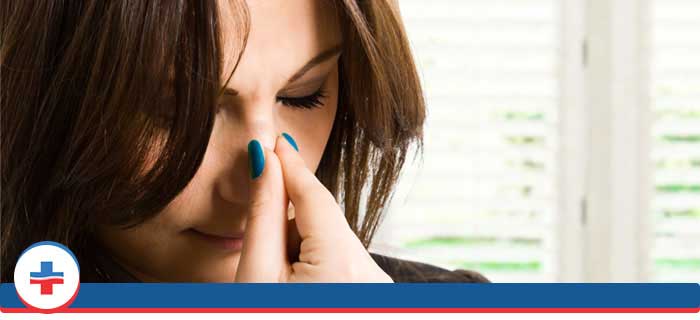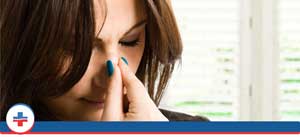 With your busy schedule, we know that you don't have time to be sick. If you come down with the flu, it can disrupt your entire life. The flu can keep you away from work or school, as well as keep you from enjoying time with your family and friends as you attempt to recover. If you are sick, and you think it might be the flu, let Columbia Clinic Urgent Care help you feel better as quickly as possible so that you can return to your life.
Many people do not understand the difference between the cold and flu until it is already too late. The onset of symptoms and their severity are much more aggressive when you have the flu, and the time you need to recover is typically much longer. Symptoms of the flu can include chills and fever, head and body aches, congestion and cough, sore throat and runny nose, as well as immense fatigue. It can keep you in bed for days, miserably attempting to fight off symptoms and recover. Getting a flu test as your symptoms set in is the best way to identify the flu so you can start feeling better.
Prescription antiviral medications may be used as part of your treatment plan. However, such medicines are most effective only if they are taken within the first 48 hours after you begin to show symptoms. That is why it is so important to see a doctor as soon as possible. Columbia Clinic Urgent Care has 5 convenient locations in Portland, Tigard, and Happy Valley. Some of our locations are open 7 days a week, and all of them accept patients on a walk-in basis, so there is never a need for you to make an appointment. Our goal is to make sure our doctors are available when you need them most, and we strive to provide the highest quality medical care, including flu treatment, when it works for your schedule.
In addition to antiviral medications, it is important to get lots of rest and remain hydrated while you are recovering from the flu. Soups and tea, as well as other warm fluids can help relieve your congestion by increasing the flow of mucus. Over-the-counter medications can also be used to help reduce your fever and relieve aches, cough, and sore throat symptoms you may have.
Of course, it has been said that sometimes "the best defense is a good offense," so if you can avoid getting the flu in the first place, why not try? Columbia Clinic Urgent Care is happy to offer flu shots for adults and children who would rather take a few minutes to see a doctor and receive their vaccination instead of contracting the flu and taking a lot more time to recover from it.
If you or a loved one needs treatment for flu symptoms, trust Columbia Clinic Urgent Care to help you get back on track. Our dedicated physicians are available on a walk-in basis, so you can see a doctor in Happy Valley, Portland, and Tigard when you need to without a long wait.
ADDITIONAL SERVICES YOU MAY NEED