Walk-in Clinics in Greater Portland, OR
With

5 Locations to Serve You

It Is Easy to Walk-In to Columbia Clinic Urgent Care to Have Any of Your Medical Conditions Treated Immediately and Effectively. Visit Us Today!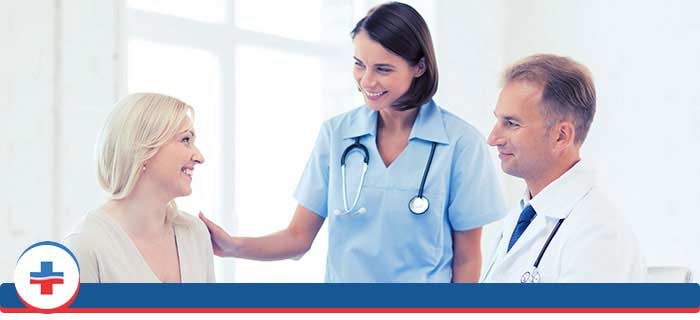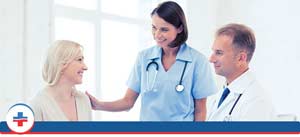 Do you need immediate care in the Portland OR area? Come to Columbia Urgent Care today when you suffer a nonlife-threatening illness or injury and do not want the high expense of an emergency room visit. Many people think an ER is the only choice when their primary care physician is unavailable or don't have a regular doctor. Columbia Clinic Urgent Care can diagnose and treat many of the ailments people go to the emergency room for. Think of our walk-in clinic as an on-demand primary care doctor. We can address many of the things that you would go to your provider and offer many of the same services. Best of all, no appointment is ever required to be seen by a doctor.
How much does it cost to go to a walk-in clinic?
Much like an emergency room, there is a fee to be seen by one of our doctors. However, this fee is usually much less than it would be to visit an ER and is generally between $100 and $125. The Urgent Care Fee is usually printed on insurance cards these days, but if you are unsure, you should contact your insurance carrier. You may also incur additional fees if further diagnostic testing, such as x-rays or lab work, is needed. In many cases, insurance companies will cover these; however, if they do not, you will be responsible for these charges. We will review any possible charges with you before we begin and will make every attempt to submit them to your insurance company. If you need to make a claim yourself, we'll provide you with the required records.
What do walk-in clinics treat?
At Columbia Clinic Urgent Care, we treat a variety of common illnesses and injuries. One of the most common injuries we see is sprains and strains. A sprain is an overextension or damage to a ligament, while a strain is when a similar condition happens to a muscle. There are three grades of sprains and strains, with the most severe (Grade 3) being a complete tear of a muscle or ligament. At our walk-in clinic, we can help treat minor to moderate strains and sprains. A complete tear generally needs to be taken to a specialist.
If you do come to our walk-in urgent care with a sprain or strain, we will usually x-ray your injury to look for any fractures. Minor broken bones often hide behind sprains and strains and will not heal properly if they are not caught early. Our digital x-ray is available at all five of our clinics in the Portland OR area, and we will always send you home with a copy of the image. We can even send your x-rays to another doctor or specialists upon request.
Where are your five locations in the Portland, OR area?
Columbia Urgent Care has five walks in clinics in the Portland OR area. Every location is staffed with board-certified doctors and highly experienced staff. Do you have questions about our services, or would you like to see if we take your insurance? Call the center closest to you today and speak with one of our friendly staff members.
9710 SE Washington St Suite B Portland OR 97216
Phone: (503) 261-8000
Monday to Friday: 8 am to 5 pm
Saturday to Sunday: Closed
8122 SE Tibbetts St. Portland OR 97206
Phone: (503) 980-4824
Monday to Friday: 8 am to 6:30 pm
Saturday: 8 am to 4 pm
Sunday: 9 am to 3 pm
9995 SE 82nd Ave Happy Valley, OR 97086
Phone: (503) 966-5676
Monday to Friday: 8 am to 5:30 pm
Saturday: 9 am to 4 pm
Sunday: Closed
16279 SE Division St Portland OR 97236
Phone: (503) 761-6111
Monday to Friday: 8 am to 5 pm
Saturday to Sunday: Closed
9735 SW Shady Lane #100 Tigard OR 97223
Phone: (503) 639-2800
Monday to Friday: 8 am to 6 pm
Saturday: 9 am to 3 pm
Sunday: Closed
We look forward to meeting you and helping you feel better!