Bursitis Treatment Clinic Questions and Answers
Bursitis is a painful condition but treatments are available at Columbia Clinic Urgent Care. Our doctors and medical staff will provide comprehensive treatment to cure bursitis. For more information, call us or book an appointment online. We have convenient locations to serve you in Portland OR, Clackamas OR and Tigard OR.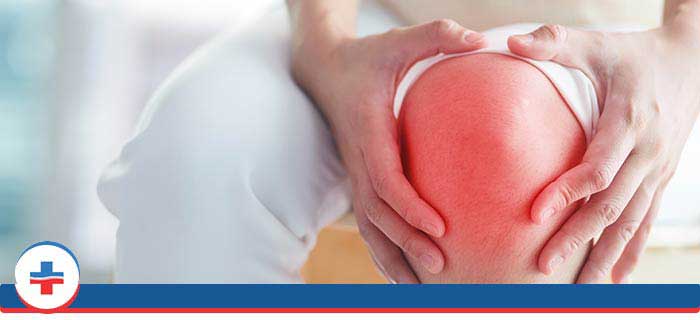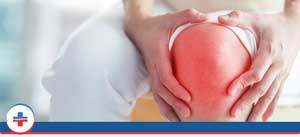 Table of Contents:
What causes bursitis to flare up?
What is the best treatment for bursitis?
How long does it take for bursitis to go away?
What happens if you leave bursitis untreated?
When should I seek medical advice?
Joints are incredibly intricate structures composed of many delicate interworking parts that enable their function. One structure that comprises joints is known as a bursa. Bursae (plural of bursa) are closed, fluid-filled sacs that act as a cushion and gliding surface. This reduces the friction between tissues of the body. The major bursae are located next to the tendons near the large joints, such as in the knees, shoulders, hips, and elbows. When bursae become inflamed, it is known as bursitis and can cause pain, swelling, limited mobility, and bruising or rash of the affected area.
What causes bursitis to flare up?

Bursitis is caused when the bursae of the joints become inflamed, which can be attributed to several factors, such as repetitive motions or positions that put pressure on the bursae around a joint. Examples include:

– Throwing an object (such as a ball in sports) or lifting something above the head repeatedly
– Leaning on elbows for long periods
– Extensive kneeling for tasks such as scrubbing floors or laying carpet
– Injury or trauma to the affected area

Inflammatory arthritis, such as:
– Rheumatoid arthritis
– Gout
– Infection
What is the best treatment for bursitis?

The best treatment for bursitis varies from patient to patient and depends upon the severity of the condition, the area of the body affected, and certain lifestyle factors. In many cases, home treatment is enough to reduce pain and let the bursa heal. To strengthen the muscles around the joints, physical therapy may be recommended. Treatment recommendations may include:

– Rest the affected area and avoid actions, movement or activities that exacerbate the pain
– Apply ice or cold packs in 15-minute intervals
– Use pain relievers to alleviate painful symptoms
– Do range-of-motion exercises each day to strengthen the joints and improve their mobility
– Avoid tobacco smoke as it delays wound and tissue healing
How long does it take for bursitis to go away?

With adequate rest and treatment for the affected area, bursitis is likely to improve in a few days or weeks. However, it may return if the muscles around the joint are not stretched and strengthened, as well as if there is no change in the way some activities are performed.
What happens if you leave bursitis untreated?

If left untreated, chronic bursitis can result in calcific bursitis, which is a build-up of calcium deposits in the soft tissues. This can result in a limited range of motion and permanent loss of movement to the affected area.
When should I seek medical advice?

If any of the following bursitis symptoms are present, seek medical attention right away:

– Pain that interferes with day-to-day activities, such as walking, cooking or working
– Pain and discomfort that does not improve even with self-care measures
– Pain that interferes with quality of sleep
– Bursitis that comes back (recurs)
– Fever
– Redness, swelling, or warmth in the injured area

For most people, bursitis is preventable. The first step in prevention is determining what movements caused the irritation. After they have been isolated, these movements can be avoided, or certain workarounds can be implemented, such as cushions or devices that can ease joint pressure.

If you are experiencing the signs and symptoms of bursitis, come to Columbia Clinic Urgent Care for treatment today. Call one of our locations today to book an appointment, or simply walk right in! We serve patients from Portland OR, PDX, Happy Valley OR, Tigard OR, Milwaukie OR, Cedar Hills OR, Cedar Mill OR, Lake Oswego OR, Oak Grove OR, Vancouver WA, Aloha OR, Minnehaha WA, Gladstone OR, Tualatin OR, West Linn OR, Fairview OR, Oregon City OR.
ADDITIONAL SERVICES YOU MAY NEED