Confidential STD Testing in Portland OR
At Columbia Urgent Care Walk-In Clinic, our providers look forward to helping you all while keeping everything confidential. We value your privacy and health. To diagnose STDs, we first test STIs that are chlamydia, syphilis, hepatitis B, trichomoniasis, gonorrhea, and HIV. For more information, please contact us or book an appointment online. We have convenient locations to serve you in 82nd Avenue Portland OR, Division St Portland OR, Mall 205 Portland OR, Clackamas Happy Valley OR, and Tigard OR.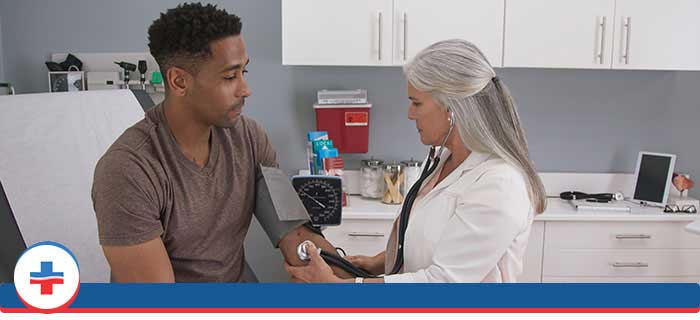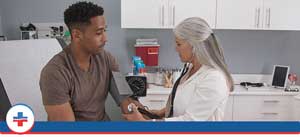 Table of Contents:
Why STD testing is important?
What is the process of STD testing?
What if STD is left untreated?
Why STD testing is important?

Testing for sexually transmitted diseases (STDs) is an important component of making sure you are happy and healthy, and that your sex life is both safe and fulfilling. It is also an important step to take to ensure you are respecting and protecting your sexual partners. Columbia Clinic is proud to offer comprehensive STD testing at all of our locations in Portland, OR. We offer on-site laboratory services so that you will receive your results as soon as possible, sometimes the same day that you are tested.

Being tested for sexually transmitted diseases is most important before engaging in sexual contact with a new partner. Many sexually transmitted infections (STIs) do not have any outward signs or symptoms, so appropriate testing is the only way to know whether you are infected and might infect others. STD testing is an important part of making sure you and your partner(s) have a healthy and respectful sexual relationship.
What is the process of STD testing?

Testing for STDs is a generally simple process, but the kind of testing may be dependent on the disease being tested for. Blood and urine tests are the most common methods used for detecting STDs, and cover the broadest spectrum of diseases. Some of the most important STIs to be tested for are chlamydia, syphilis, hepatitis B, trichomoniasis, gonorrhea, and human immunodeficiency virus (HIV). At Columbia Clinic, we offer comprehensive STD testing in an environment that is safe and confidential, so you know that your testing will be treated with care and sensitivity.

There has long been stigma surrounding the open and honest discussion of sex and sexually transmitted diseases. The expert doctors at Columbia Clinic want you to feel safe and comfortable when you come to us for advice and testing regarding sexually transmitted diseases. We believe that honest communication regarding sex is an essential part of maintaining good sexual health and overall well-being.
What if STD is left untreated?

If left untreated, some sexually transmitted diseases can cause much more severe health issues including cancer, infertility, and organ damage. That is why it is so important to be tested for STDs if you are going to begin a new relationship, you have multiple partners (or your partner has multiple partners), your partner has cheated on you, or you and your partner are considering having sexual contact without condoms or dental dams. You should also seek testing as soon as possible if you have symptoms that suggest you may have an STI, including uncomfortable sensations, sores, rashes, or warts in your genital area.

If you or your partner are interested in receiving STD testing, please call to schedule an appointment or simply walk in to one of our convenient locations in Portland, OR. Our highly trained medical staff will treat you with the care and attention you deserve in a comfortable and confidential environment. Do not wait to be tested for STDs because you are embarrassed or scared. At Columbia Clinic, we value your health and privacy, and strive to provide the highest quality care available when it is convenient for you. Visit our urgent care centers today.
ADDITIONAL SERVICES YOU MAY NEED