Tuberculosis Skin Testing Specialist Q&A
If you think you are showing signs of tuberculosis or if you have been in close contact with someone who has tested positive for tuberculosis, visit Columbia Clinic Urgent Care. For more information call us or visit us online to book an appointment. We have Convenient Locations To Serve You at 82nd Ave, Mall 205, Division St, Tigard, and Clackamas.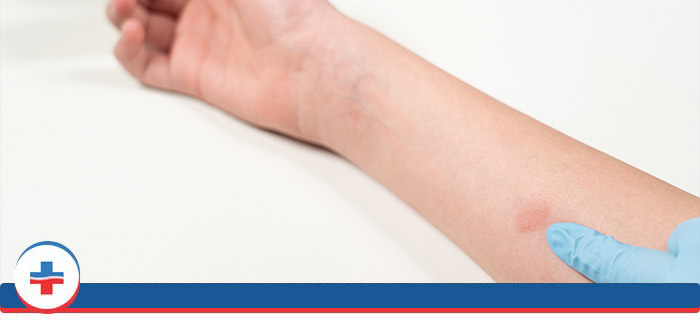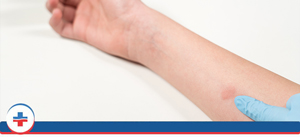 Table of Contents:
Can TB be detected through a skin test?
How do you give a TB skin test?
How accurate are TB skin tests?
Why do they do a skin test for TB?
Tuberculosis (known in short as TB) is a serious disease that is caused by bacteria that is spread through the air. An individual that has active tuberculosis disease within their lungs can spread tuberculosis disease to others. This can happen when the individual that has active tuberculosis sneezes, coughs, sings, or talks, they are then able to spread the tuberculosis germs through the air to others.
Tuberculosis normally affects the lungs; however, it can also affect other areas of the body including the joints, bones, glands, kidneys, the brain, and the reproductive system.
Can TB be detected through a skin test?

Symptoms of active tuberculosis disease will affect the lungs and can cause you to cough for 2 to 3 weeks or even longer, you will notice a high fever, night sweats, loss of appetite, bloody spit, unexplained weight loss, fatigue, chest pain, and shortness of breath.

Tuberculosis can be detected through a simple skin test. If you are showing symptoms of tuberculosis, it is best to book an appointment with your healthcare provider for a check-up based on your symptoms.

Tuberculin skin tests can be completed to see if you have ever been exposed to tuberculosis. The tuberculin skin test will provide information to your healthcare provider about the body in which if it has seen tuberculosis bacteria before; however, it cannot tell you the longevity of which you have been infected with tuberculosis for. Tuberculin skin tests are not able to tell whether the tuberculosis bacteria are dormant which is sleeping tuberculosis, or active.
How do you give a TB skin test?

Tuberculin skin tests are completed in two parts. At your first appointment, one of our healthcare professionals will use a tiny needle to inject a small amount of substance that is involved with the test under the top layer of skin on the forearm.

At your second appointment, which is about 48 to 72 hours after your first appointment, you will head back to see one of our healthcare professionals so they are about to read your test results. Individuals who test positive for tuberculosis infections will respond with a firm, raised reactions at the site where the test substance was injected. Our healthcare physicians will check the area of skin where the test was given for the reaction, and measure the swelling that has formed under the skin to provide you with the test results.
How accurate are TB skin tests?

While our tuberculin skin tests are quite accurate. What will happen is, if the individual has a positive test reaction to the tuberculin skin tests which will include a hard, raised bump or swelling at the site of the injection on the arm, then the individual has tuberculosis germs within their body, but this does not necessarily mean they have active tuberculosis disease.

What will happen after the initial test is one of our physicians will recommend doing further testing to ensure that the results from the first test were correct. Extra testing may include blood tests, an x-ray of the chest, a test of the sputum, which is the fluids that you cough up, urine samples, and tissue samples. All of these are able to provide the information necessary for our healthcare providers if the tuberculosis germs are spreading, or if they have become "active".
Why do they do a skin test for TB?

Tuberculin skin tests are completed to tell if the individual has tuberculosis bacteria within their body. Usually, healthcare professionals will want to complete the tuberculin skin tests if you have been in close contact with another that has tested positive for tuberculosis. They also may want you to complete the test based on the symptoms you are showcasing; in case they are due to tuberculosis. A few of the most common symptoms that show themselves when a patient has tuberculosis include a cough that will not go away and unexplained weight loss.

Call us for more information or to get a test. We serve patients from Portland OR, PDX, Happy Valley OR, Tigard OR, Milwaukie OR, Cedar Hills OR, Cedar Mill OR, Lake Oswego OR, Oak Grove OR, Vancouver WA, Aloha OR, Minnehaha WA, Gladstone OR, Tualatin OR, West Linn OR, Fairview OR, Oregon City OR.
ADDITIONAL SERVICES YOU MAY NEED