School & Sports Physicals Q & A
Columbia Clinic Has Several Locations Near You. Need a School or Sports Physical? We Have You Covered! No Appointments Are Ever Needed to Be Seen by One of Our Expert Doctors. Walk in Today. Serving Patients From PDX, Portland OR, Happy Valley OR, Tigard OR, Clackamas OR, Milwaukie OR, Cedar Hills OR, Cedar Mill OR, Lake Oswego OR, Oak Grove OR, Vancouver WA, Aloha OR, Minnehaha WA, Gladstone OR, Tualatin OR, West Linn OR, Fairview OR, Oregon City OR.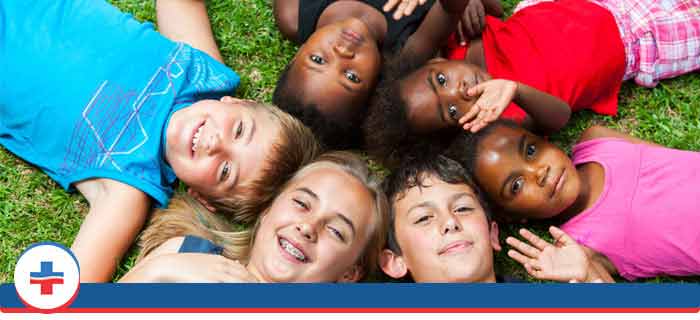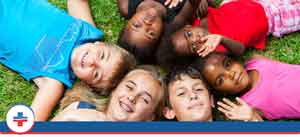 When it's time to get your child ready for the school year, Columbia Clinic is here to help make the transition from summer fun to fall academia as smooth as possible. Taking the time to schedule an annual physical examination is an excellent way to ensure your child receives the individualized care and attention they deserve. It is an opportunity for a physician to address any concerns you may have about your child's health and well-being.
At Columbia Medical, your child's health and safety are our number one priority, and we strive to provide the highest quality care available to each and every child who comes to us for medical care. Our 3 Portland locations offer both appointments and walk-in hours 7 days a week, so no matter how busy your schedule is, we can see your child when it is most convenient for you and your family.
For student athletes, annual physical examinations are especially important. Our goal is to help ensure your child is healthy enough to participate in team sports. Having your child see a doctor every year can help prevent more serious medical issues from occurring. During your child's physical exam, our professional staff will evaluate them from head to toe and provide you with information you need to keep them as healthy as possible.
Despite its importance in keeping your child healthy, a physical exam is a relatively simple and non-invasive procedure. We will record your child's height, weight, and blood pressure, as well as taking a full medical history. Your Columbia Clinic physician will also do a vision assessment and evaluate your child's heart, lungs, ears, nose, throat, and abdomen. We will also evaluate your child's joints and posture, to check for any issues that may indicate scoliosis or other problems.
If any potential problems are found during your child's physical exam, your physician may make recommendations for a follow-up appointment. It is important to make sure that any issues discovered during the exam are addressed more fully to keep your child as healthy as possible. If your child's school requires documentation of their physical exam, Columbia Clinic can give you proof of the exam and its results.
Columbia Medical also offers a full range of vaccination and immunization services to help your child stay healthy all year long. If your child needs vaccinations before the school year, please call one of our Portland locations near you to so we can make sure we have everything you need when you come into our clinic for treatment.
When you come to Columbia Clinic Urgent Care for your child's annual physical exam for school and sports, you can be sure they will be treated with the care and attention they deserve. We know there is nothing more important to you than your child's health, and we are as dedicated to their overall well-being as you are. When your child requires a physical exam for school or sports, call for an appointment, or simply walk in to our clinic in Portland.
ADDITIONAL SERVICES YOU MAY NEED