Pelvic Pain Treatment Q & A
What Symptoms and Conditions Are Common With Male Pelvic Pain? What Health Conditions Can Be Related to Feminine Pelvic Pain? Columbia Clinic Urgent Care & Walk-in Clinic Are Ready to Help You Feel Better!  Serving Patients From PDX, Portland OR, Happy Valley OR, Tigard OR, Clackamas OR, Milwaukie OR, Cedar Hills OR, Cedar Mill OR, Lake Oswego OR, Oak Grove OR, Vancouver WA, Aloha OR, Minnehaha WA, Gladstone OR, Tualatin OR, West Linn OR, Fairview OR, Oregon City OR.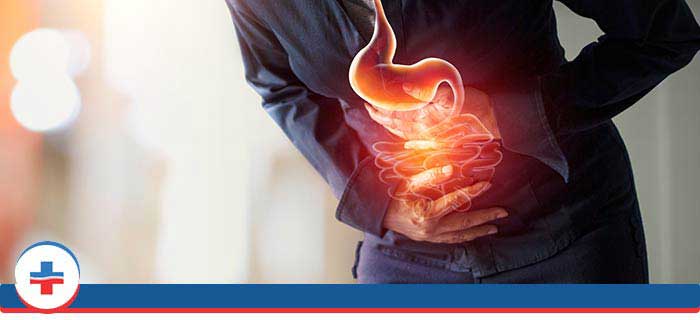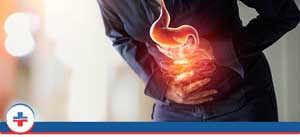 Pelvic Pain Treatment Q & A
Are you or someone you know suffering from pelvic pain? Although pelvic pain can be more common in women, at times men can also suffer from pelvic pain. But why keep dealing with this miserable pain? Relief is in sight! At Columbia Clinic Urgent Care & Walk-in Clinic we specialize in diagnosing and treating pelvic pain. Our experienced doctors are here to help you feel better as soon as possible. It is important for both men and women to understand possible causes of their pelvic pain and discomfort.
What are common symptoms associated with pelvic pain in women?
Feminine pelvic pain and discomfort can feel like a sharp, burning pain. At times it also feels like a dull aching feeling in the lower abdomen and pelvis. Often symptoms are associated with a woman's menstruation cycle and menstrual cramps can cause pelvic pain. Vaginal bleeding or discharge can lead to pain and discomfort in the pelvis. Some women begin to experience pain and difficulty when urinating. Gas, bloating, and constipation are common culprits of pelvic pain as well. Sexual intercourse can be related to increased pelvic pain and discomfort for women. Early in a pregnancy many women experience temporary pelvic pain.
What health conditions can be related to feminine pelvic pain?
Feminine pelvic pain is not always related to a serious health condition or disease and may only last temporarily. However, in some cases this type of pain could be due to a serious medical condition. Pelvic Inflammatory Disease is an infection within the female reproductive organs that causes pelvic pain, pain during sexual relations, and cervical motion tenderness. An Ectopic Pregnancy in which a fertilized egg implants itself outside of the uterus and causes severe pelvic pain, as well as vomiting and cramping. Ovarian torsion is caused by an ovary that is twisted and results in decreased blood flow to the ovary. The ovary then begins to swell and causes pain in the pelvic area. Another common feminine disorder creating pain in the pelvis is Endometriosis. With this disorder tissue that normally lines the uterus begins to grow outside of the uterus and causes pelvic pain and cramping. Fibroids, Irritable Bowel Syndrome ( IBS), and psychological factors can also contribute to pelvic pain.
What symptoms and conditions are common with male pelvic pain?
At some point in their life men often deal with pain and/or discomfort in their pelvis. Men might experience symptoms like difficult, painful, and frequent urination. They can also feel pain in the bladder, groin, anus, lower abdomen, and lower back. During sexual relations some men have difficulty with an erection or pain during ejaculation.
The most common health condition associated with male pelvic pain is known as Prostatitis. This is caused by inflammation in the prostate gland that produces seminal fluid. Prostatitis commonly causes pelvic pain and discomfort as well as feeling the urge to urinate frequently. In some cases it is caused by a bacterial infection. Irritable Bowel Syndrome (IBS) is a urinary dysfunction that is also commonly related to pelvic pain.
How can Columbia Clinic Urgent Care & Walk-in Clinic help with my pelvic pain?
Our knowledgeable and trustworthy physicians specialize is treating pelvic pain. We take time to discuss with you any symptoms related to your pain and discomfort. The doctor will discuss your medical history and perform a physical examination. Urine samples and blood tests are often taken and analyzed for infections. At times an Ultrasound, abdominal X-rays, CT scan, or MRI might be required for proper diagnosis. Over the counter pain relievers, antibiotics, or antidepressants might be suggested and prescribed. For some women hormone treatment might also be recommended.
Here at Columbia Clinic Urgent Care & Walk-In Clinic our entire medical staff is dedicated to determining the underlying cause of your pain and discomfort. Open and honest communication with your doctor will help ensure the best treatment options are available to you. Your doctor's goal is to relieve the symptoms you are experiencing and help you enjoy an improved quality of your daily life. Are you ready to start feeling better? Than why wait? Pain relief is waiting for you at any one of our 6 convenient locations in the Portland metropolitan area. Call ahead to schedule an appointment or stop by one of our 3 walk-in locations in Tigard, Portland, or Happy Valley OR.
ADDITIONAL SERVICES YOU MAY NEED