Walk-In EKG Clinic Q&A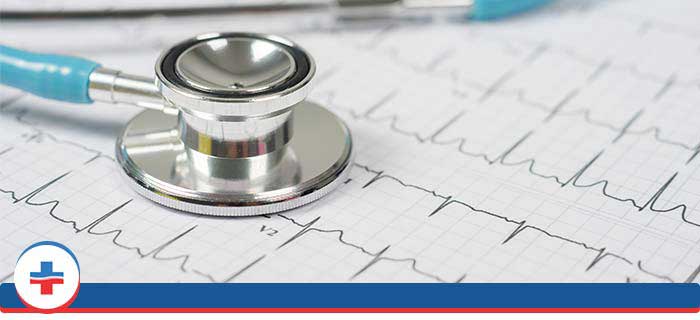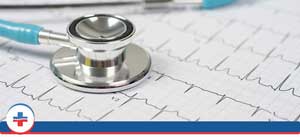 Table of Contents:
What is an EKG, and what does it measure?
What results will an EKG show?
When should I get an EKG?
Walk-in EKG Clinics Q & A
Urgent Cares are not what they used to be. Urgent Cares are evolving to become your one-stop-shop for treating a variety of ailments, conditions, and medical concerns. Here at Columbia Clinic Urgent Care, we are right there with the evolving trend. We not only provide non-life-threatening emergency care, but we also provide you with all your primary care needs. And now, we also offer EKG testing. If your doctor has requested for you to receive an EKG, also known as Electro-Cardiogram, then Columbia Urgent Care is the place for you. You could be waiting days, even weeks for an appointment with a specialized facility. Why wait? Walk into our clinic here at Columbia Urgent Care, and we can provide you with all your EKG needs. Here are a few common questions we receive about our EKGs and what to expect.
What is an EKG, and what does it measure?

EKGs are a common medical test to check your heart. EKG is short for electrocardiogram. An EKG machine will measure the activity of your heart and its heartbeat. This will help doctors understand the strength of your heart, allowing doctors to know if your heart is properly doing its job to pump blood through your body. This is not to be confused with an ECG which stands for an echocardiogram. That device helps to produce a visual of your heart using sound-waves, like a sonogram.
What results will an EKG show?

Ultimately, the EKG is performed to help with ruling out specific possible outcomes when it comes to conditions of the heart. In doing so, the EKG will test your heart in two ways:

One, the doctors will use the EKG machine to record the strength and activity of your heart. It will determine if your heart is working overtime and if it is at a healthy size.

Two, the doctors will use the EKG machine to measure the amount of time it takes for an electrical wave to pass through your heart. This will help doctors with determining if your heartbeat is irregular.

Again, the EKG is performed as a diagnostic tool. It helps the doctors determine a possible diagnosis and helps better treat any potential issues with your heart. Symptoms you present to the doctor will help them decide if this test is right for you.
When should I get an EKG?

Your primary care physicians will recommend when you will need or should get an EKG. This happens after you have described some unwanted symptoms that would alert the doctor that further testing may be necessary. Some of those symptoms that you present to your doctor may include heart palpitations, chest pain, fainting and dizziness, and shortness of breath. Any combination of these symptoms can alert a doctor to make a referral for a patient to receive an EKG.

At times, your current medication can also produce some of the symptoms that were just described above. Because medications can affect the thickness of the wall chambers of a patient's heart, it is crucial to have more regular EKGs. It will make sure the possible side effects of a medication aren't causing concerns to the functioning of your heart. EKGs are also used to make sure a pacemaker is functioning as intended.

Columbia Clinic Urgent Care has five locations all through the Portland area. Simply give us a call and we will be happy to answer any other questions you may have about our services.

We look forward to serving you!
ADDITIONAL SERVICES YOU MAY NEED