Cuts and Bruises Treatment Clinic Questions and Answers
Cuts and bruises can be mild to severe and treatments are available. Columbia Clinic Urgent Care is here to help treat cuts and bruises. We also accept walk-ins. Call us today or visit us online to book an appointment.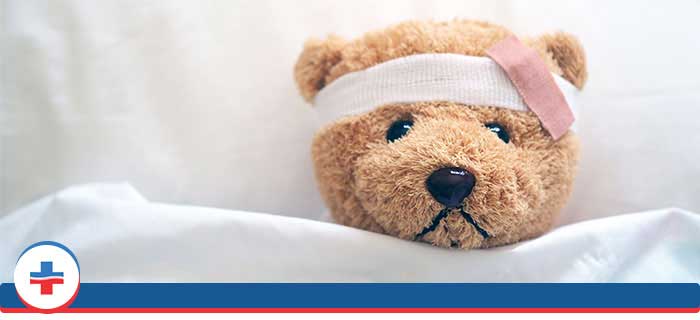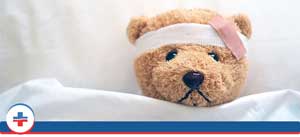 Table of Contents:
How do you know when a bruise is serious?
How do you treat cuts and bruises?
What is the difference between a bruise and a cut?
How do you know when a bruise is serious?

Bruises can appear on our skin for many reasons and appear when tiny blood vessels under the skin are torn or ruptured. The most common reason for a bruise is a blunt impact on your skin, in which cases most people will expect to find a bruise in the location of the impact within a few hours to a couple of days. Sometimes these impacts are hard enough that you can know right away that a bruise is going to form and other times they can be caused by a minor impact and seemingly appear out of the blue until you remember you did in fact have an impact on that area recently. Bruises can also be an indication of something going on under the skin that has caused trauma to the area such as a sprain or a fracture. For the most part, bruises will fade on their own over the course of a few days to a few weeks depending on the size and severity of the bruise and the injury sustained. However, sometimes a bruise can be an indication of a more serious issue that requires medical attention. A serious bruise that requires medical attention is one where the area of the bruise is large, the bruise appeared without injury, there are no signs of improvement to the bruise after a week, the bruise increases in size, additional bruises appear, the bruise is over a joint or you have additional symptoms such as a fever or bleeding from the mouth or nose. Some medications, as well as some health conditions, can increase your risk of bruising, making you more susceptible to having a bruise form from a blunt impact. Bruises do not break the skin or cause bleeding however a bruise can form around an area of the skin that has broken if the cut was the result of a severe impact.
How do you treat cuts and bruises?

Cuts and bruises are two very different types of injuries, therefore requiring different treatment. Bruises and minor cuts are both treatable at home with common items found at home or at your local drugstore or pharmacy. Bruises can be treated at home with ice packs and cold compresses to help clear the bruise and ease symptoms, applied as soon as possible. After 48 to 72 hours, hot compresses or a heating pad, combined with massage can be used to speed up healing. If massaging, ensure you start at the center of the bruise and work your way out. Elevating the injured area will also help reduce blood rushing to the injury. Additional options such as applying a compression bandage, arnica creams or gels, topical vitamins like K or C and aloe vera can help clear up the bruise faster as well. In the case of cuts, minor cuts can be treated at home with a few simple steps. The first step is to ensure the area is cleaned with mild soap and lukewarm water, ensuring the area isn't rubbed if using a cloth to help clean it out. Once the cut is clean apply an antibacterial cream or spray to the affected area to help disinfect it and prevent infection. Last, cover the cut with a sterile wrapping such as a Band-Aid or sterile gauze pad and sterile medical tape if a suitable bandage isn't available. If the cut is deep, bleeding excessively, or over a joint, it is best to seek medical attention for treatment to ensure the wound is properly cleaned and bandaged. In some cases, stitches may be required to help the wound heal.
What is the difference between a bruise and a cut?

Bruises and cuts are two very distinctively different types of injuries and easily diagnosed. Bruises are discoloration on the surface of the skin and can range from dark blueish purple to a tone slightly darker than your natural skin tone. The coloring of a bruise will depend on the extent of the damage to the area and the stage of healing that the bruise is in. Bruises start out at their darkest point, fading to a greenish-yellow color as they heal. Cuts are a very distinct break in the skin, either in a straight line or in a jagged pattern depending on the cause of the cut. Bruises don't cause the skin to break, however, bruises can form at the site of a cut depending on how the cut was sustained.

Do you need treatment for your cuts and bruises? call us or visit us online to book an appointment. We serve patients from Portland OR, PDX, Happy Valley OR, Tigard OR, Milwaukie OR, Cedar Hills OR, Cedar Mill OR, Lake Oswego OR, Oak Grove OR, Vancouver WA, Aloha OR, Minnehaha WA, Gladstone OR, Tualatin OR, West Linn OR, Fairview OR, Oregon City OR.
ADDITIONAL SERVICES YOU MAY NEED