Dental Abscess Treatment Clinic Questions and Answers
A tooth abscess requires immediate medical attention. If you are experiencing a tooth abscess, then contact our team of medical professionals at Columbia Clinic Urgent Care today. Call us or visit us online to book an appointment. We have convenient locations to serve you in Portland OR, Clackamas OR and Tigard OR.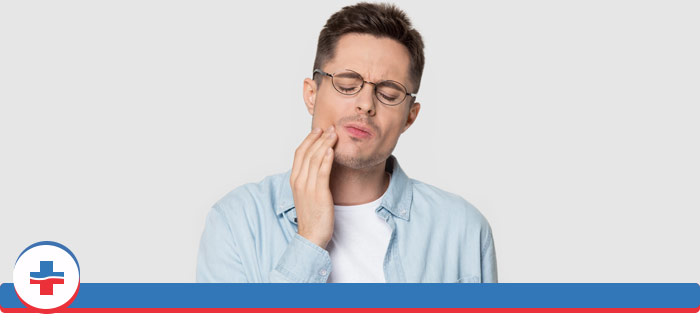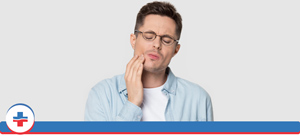 Table of Contents:
What will a tooth abscess look like and feel like?
What can occur if a tooth abscess is left untreated?
What is the treatment to get rid of a dental abscess?
What will a tooth abscess look like and feel like?

The two most common types of tooth abscess are periapical abscess and periodontal abscess. A periapical abscess is commonly caused by a bacterial infection in the soft pulp of the tooth and is usually the result of a broken or cracked tooth, tooth decay, or extensive periodontal disease. An abscess will usually cause swelling and redness around the tooth and is accompanied by sharp, extreme, and throbbing pain. The painful area is usually localized to the impacted tooth and will be sensitive to touch, and can be aggravated by pressure and warmth. A bacterial infection causing the abscess will often cause a fever, which is a common and non-specific symptom seen in most viral, bacterial, or parasitic infections. A low-grade fever is a natural response that enhances the immune system to fight infection. Lymph nodes in the neck can also become swollen as a result of a tooth abscess, which is known as lymphadenopathy. Lymph nodes contain white blood cells that function as filters that trap pathogens to help fight the infection and swell near the infection site. An abscess will also cause a feeling of heat or warmth as there is increased blood flow to the area, causing inflammation that helps to clear necrotic cells and initiate healing and repair of the infected area. A tooth abscess can also result in a pulsating headache, due to its close proximity to the trigeminal nerves, which are nerves connected to the brain and conduct sensations to areas of the face. This can also trigger migraine headaches in some people, as well as nausea, vomiting, and a sensitivity to light.
What can occur if a tooth abscess is left untreated?

A tooth infection can spread to other parts of the body, and the consequences can be severe and possibly life-threatening.

Some signs and symptoms that a tooth abscess infection has spread include:

– Headache or migraine
– Fatigue, confusion, and dizziness
– Fever, flushing of the skin, chills, sweating
– Swelling of the face, impedes swallowing and breathing, difficulty opening mouth
– Dehydrated, reduced frequency of urination, dark urine
– Rapid heart rate, lightheadedness
– Increased breathing rate (over 25 breaths per minute)
– Stomach pain, diarrhea, vomiting

Your doctor should be called immediately if you or your child are experiencing a high fever, which differs depending on age.

– Adults – 103 F or higher
– Children -102.2 F or higher
– Infants 3 months and older – 102 F or higher
– Infants younger than 3 months – 100.4 F or higher
What is the treatment to get rid of a dental abscess?

Your doctor, or dentist, will likely take x-rays of your jaw or aching tooth to identify the abscess and to determine if the infection has spread to other areas of your body. To get rid of a dental abscess, your dentist or doctor will drain the abscess by making a small incision in the abscess, allowing the pus to drain out. They will then clean the infected area with a saltwater solution. In most cases, in an attempt to save the tooth, a root canal might be performed; however, in some cases, the tooth may need to be extracted. If the infection from the abscess is limited to just one tooth and is removed and cleaned, you may not be prescribed antibiotics, however, if the infection has spread to nearby teeth, your jaw, or any other area, you will like to be prescribed an antibiotic to prevent further spreading.

At Columbia Clinic Urgent Care our highly trained medical professionals are available to treat a wide range of medical services, including accessing and treating dental abscesses. If you or a family member is experiencing tooth pain, please send us a text, call our office or visit our website to book an appointment or to get directions if you prefer, as we do accept walk-ins. We serve patients from Portland OR, PDX, Happy Valley OR, Tigard OR, Milwaukie OR, Cedar Hills OR, Cedar Mill OR, Lake Oswego OR, Oak Grove OR, Vancouver WA, Aloha OR, Minnehaha WA, Gladstone OR, Tualatin OR, West Linn OR, Fairview OR, Oregon City OR.
ADDITIONAL SERVICES YOU MAY NEED