Portland Primary Care Locations, Serving Children to Seniors in Greater Portland Area
Serving Patients From Portland OR, PDX, Happy Valley OR, Tigard OR, Clackamas OR, Milwaukie OR, Cedar Hills OR, Cedar Mill OR, Lake Oswego OR, Oak Grove OR, Vancouver WA, Aloha OR, Minnehaha WA, Gladstone OR, Tualatin OR, West Linn OR, Fairview OR, Oregon City OR.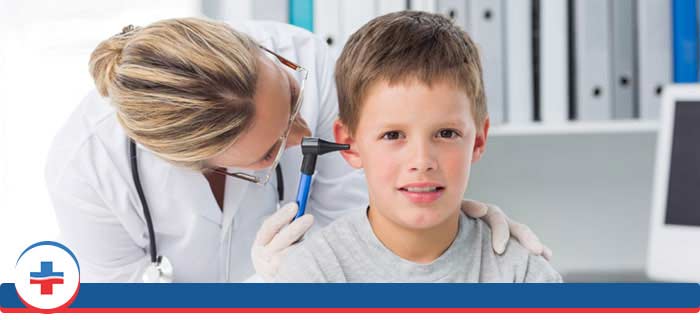 While Columbia Clinic provides immediate urgent care for those with non life-threatening illnesses and injuries, we are also available seven days a week for all of your primary care needs. Instead of trying to fit into a doctor's schedule, visit our medical clinic seven days a week with no appointment needed for all of your common, everyday medical needs. Our physicians have years of experiencing providing high-quality medical care and services to entire families, young and old. Make Columbia Clinic your go-to place for not only immediate care but daily care for your family.
The key to good health is regular checkups from a medical professional. Tests and screenings can catch many medical concerns early, allowing for treatment that is much more successful and far more cost-effective. Come to our clinic today for annual physicals. We can help treat common men's health and women's health issues, including aging issues and gynecological concerns. For the younger members of your family, regular pediatric and adolescent health check-ups will ensure there are no developmental concerns.
As your children grow up, we can make sure they stay on track with their immunization schedules. Bring any vaccine records with you, and we'll check to make sure they are up to date. We keep the required vaccines and booster shots needed to protect them from dangerous, but preventable diseases. If your children are starting a new school or a sports season, come to our urgent care facility for a needed physical. Bring in the paperwork, and you'll leave with filled out forms in a single visit after a thorough medical exam.
We can also provide physicals if you are starting a new job or need one as required by the DMV. No appointment is required, just bring in the needed forms, and we'll fill out the rest. If there is any testing needed, most of it can be completed in a single visit utilizing our state of the art onsite lab. Our lab can conduct some blood or urine tests as needed by a physical or an employer. We will go over every test with you and send you home with the copy of the results. These results can be forwarded to another medical professional or specialist upon request.
Columbia Clinic has several locations in the Portland, OR area including:
82nd Avenue
Division Street
Mall 205
Happy Valley
Clackamas
Tigard
Hours vary by location, so please visit the individual location's webpage or call ahead to confirm their hours of operation. All of our urgent care centers accept most major insurances including United Health Care, Blue Cross Blue Shield, AARP, First Health, and Pacific Source. Visit our insurance page for a full list of insurance carriers we take. Don't see your insurance listed or you are uninsured and want to know about our self-pay rates? Call the Columbia Clinic you plan on visiting, and our friendly staff will be more than happy to assist you.
We look forward to meeting you and providing your family high-quality primary care when you need it!
ADDITIONAL SERVICES YOU MAY NEED