Shingles Treatment Specialist Q&A
If you or someone you know is suffering from shingles, come to Columbia Clinic Urgent Care for comprehensive treatment. Call our team or visit us online to book an appointment. We have Convenient Locations To Serve You at 82nd Ave, Mall 205, Division St, Tigard and Clackamas. Hours Vary By Location.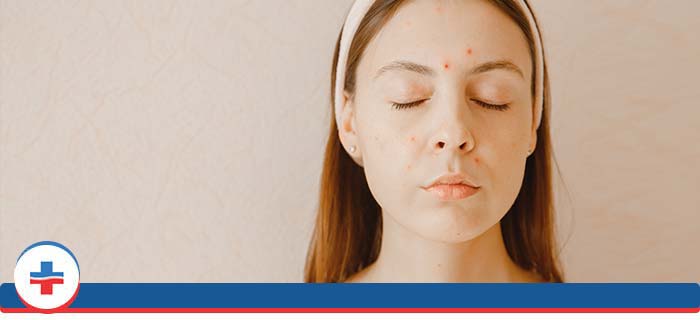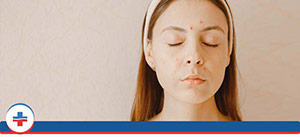 Table of Content:
What are the first signs of having shingles?
What triggers a shingles outbreak?
Are shingles contagious?
How do you treat shingles?
Welcome to Columbia Clinic Urgent Care! We are an urgent care and walk-in clinic conveniently located with multiple locations in Portland, Oregon. Our team of friendly, efficient, medical professionals treats a wide range of conditions including acute injuries, chronic conditions, infections, illnesses, and more. We are dedicated to giving our patients affordable, patient-focused, and evidence-based healthcare. One of the many conditions our specialists treat is shingles. For your convenience, we have provided all the information on shingles you may want to know.
What are the first signs of having shingles?

Early signs of a shingle outbreak include:

– Upset stomach
– Chills
– Skin pain prior to the rash
– Burning sensations on the skin
– Tingling
– Skin sensitivity
– Blisters
– Itching
– A red rash
– Fatigue
– Headache
– Light sensitivity
– Fever

Your rash may last for up to 5 days after initially seeing them develop and any blisters will scab over within 1 to 2 weeks.
What triggers a shingles outbreak?

Shingle is a viral infection triggered by the same virus responsible for causing chickenpox. If you've ever had chickenpox before, the inactive varicella-zoster virus stays in the nerve tissue around your spinal cord and brain. This can cause a shingles outbreak months, years, or even decades later. It is most common in patients over the age of 50 and in people with weakened immune systems.
Are shingles contagious?

Shingles are not considered to be a highly contagious condition. When the rash is in the blister phase, you can spread it to others. The risk of spreading the infection is fairly low if you cover your rashes. First, place calamine lotion on your blisters and then cover them with loose sterile bandages. Shingles can only spread to people who have had chickenpox before. It is possible for people who have never had chickenpox before to contract chickenpox from people with shingles.

To prevent the spread of shingles, cover your rashes, avoid touching your blisters, and avoid skin-to-skin contact with others. Additionally, we recommend you talk with your healthcare provider about possible immunizations. It is advised that you get two doses of recombinant zoster vaccines. This is especially important for people in later adulthood who have weak immune systems.
How do you treat shingles?

Shingles usually goes away after a couple of weeks. To lessen symptoms and pain, shingles can be treated with the following:

– Painkillers
– Antiviral medications
– Steroids
– Cream, lotions, and ointments
– Cool compresses
– Antidepressants
– Anticonvulsants
– Wet compress
– Colloidal oatmeal baths

Seek treatment for shingles right away for prescription antiviral medications such as acyclovir and famciclovir. This can greatly lessen symptoms and shorten both the length and severity of your infection. Signs you need to seek professional medical care for shingles include:

– If you're 50 or older
– You have a preexisting condition
– The rash is on your face or near your eye
– You're under severe distress and pain
– The rash is covering a large surface area of your body
– If you have a weak immune system or are immunocompromised

Without the correct treatment from an urgent care center or primary care physician, shingles have the potential of turning into postherpetic neuralgia, pneumonia, vision loss, hearing problems, and brain inflammation. Typically, these complications only occur in very severe shingle infections.

If you or a loved one is presenting symptoms of shingles, call our clinic to book a same-day appointment or walk-in anytime during our business hours. Columbia Clinic Urgent Care is committed to giving our wonderful patients the best care possible. We greatly value each one of our patients and can't wait to see you healthy and happy. For further information on shingles treatment specialists in Portland Oregon, call us and we'll happily answer your inquiries. We serve patients from Portland OR, PDX, Happy Valley OR, Tigard OR, Milwaukie OR, Cedar Hills OR, Cedar Mill OR, Lake Oswego OR, Oak Grove OR, Vancouver WA, Aloha OR, Minnehaha WA, Gladstone OR, Tualatin OR, West Linn OR, Fairview OR, Oregon City OR.
ADDITIONAL SERVICES YOU MAY NEED