Vertigo Treatment Specialist Q&A
Vertigo can be quite unpleasant, and can be the reason for many underlying medical conditions that should be checked out by a medical professional. If you start to notice more frequent episodes of vertigo, it is best to contact Columbia Clinic Urgent Care. For more information call us or visit us online to book an appointment. We have Convenient Locations To Serve You at 82nd Ave, Mall 205, Division St, Tigard, and Clackamas.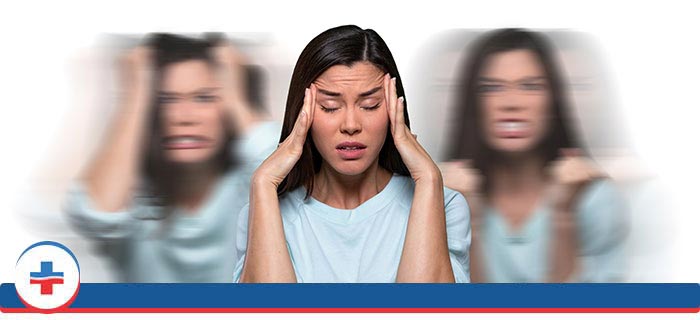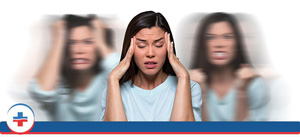 Table of Contents:
What can cause vertigo?
What are the first signs of vertigo?
How do you get vertigo to go away?
When should you worry about vertigo?
What can cause vertigo?

Vertigo can be described as a sensation in which the environment around you begins to spin, and will make you feel quite dizzy and feel off-balance. While vertigo is not a disease, it is a symptom of a which range of varying conditions.
There are two different types of vertigo a patient can go through:

Peripheral vertigo
Peripheral vertigo occurs when there is an issue with the inner ear.

Central vertigo
Central vertigo occurs when there is an issue with the brain. A few causes of central vertigo include brain tumors, traumatic brain injury, stroke, or infection.

There are a few different syndromes and conditions that can result in vertigo to occur, including:

Benign paroxysmal positional vertigo (BPPV)
Benign paroxysmal positional vertigo is one of the most common causes of vertigo to occur. It is often triggered by a change within the head's positioning. Patients who suffer from BPPV will often experience it when laying down, turning over in bed, or sitting up.

Meniere's disease
Meniere's disease is a condition that causes fluids to build up inside of the ear, this is essentially what leads to vertigo attacks.

Labyrinthitis
The inner ear has what is called a labyrinth, if it becomes inflamed or infected, it leads to what is known as labyrinthitis.

Vestibular neuritis
Vestibular neuritis occurs when there is an inflammation of the vestibular nerve which can cause vertigo to occur.

Cholesteatoma
Cholesteatoma occurs when the patient deals with repeated ear infections, which causes noncancerous growths to develop within the middle ear.

Other factors that can also cause vertigo to occur include:

– Migraine headaches
– Certain medications
– Stroke
– Arrhythmia
– Diabetes
– Head injuries
– Prolonged bed rest
– Shingles (either within the ear or near the ear)
– Ear surgery
– Perilymphatic fistula
– Hyperventilation
– Low blood pressure
– Muscle weakness
– Syphilis
– Otosclerosis
– Brain disease
– Multiple sclerosis
– Acoustic neuroma
What are the first signs of vertigo?

The most common first signs that peripheral vertigo will occur include:

– Dizziness
– Issues with focusing the eyes
– Hearing loss occurs in one ear
– Balance issues
– Ringing in the ears
– Sweating
– Nausea
– Vomiting

The most common first signs that central vertigo will occur include:

– Double vision
– Issues swallowing
– Facial paralysis
– Eye movement problems
– Slurred speech
– Weak limbs
How do you get vertigo to go away?

If you are beginning to notice a vertigo attack occurring, or you are dealing with vertigo, the best thing you can do is lay down in a dark, quiet room, close your eyes, and focus on taking deep breaths. This will not only help with any nausea symptoms but also help the spinning sensation. It is important to avoid stressful situations that cause anxiety and anger, as these can make your vertigo symptoms much worse.

There are other exercises and procedures that you can do to help vertigo to cease; however, these are best performed by the advice of a medical professional, as they need to ensure you focus the directions correctly in order not to make vertigo worse, or to ensure you do not hurt yourself.
When should you worry about vertigo?

It is always in one's best interest to seek our medical attention if they begin to experience vertigo severely, for long periods of time, or if vertigo is recurring. While rare, vertigo may also be in connection with a serious medical condition. You should call 9-1-1 or go directly to your nearest emergency room if you start to notice the following:

Sense of imbalance with:

– Shortness of breath
– Chest pains
– Facial numbness
– Sudden changes in speech
– Sudden changes in vision
– Sudden changes in hearing
– Walking issues
– Falling
– Fever
– Stiff neck
– Head injury
– Seizures
– Loss of consciousness

For more information, please visit us. We serve patients from Portland OR, PDX, Happy Valley OR, Tigard OR, Milwaukie OR, Cedar Hills OR, Cedar Mill OR, Lake Oswego OR, Oak Grove OR, Vancouver WA, Aloha OR, Minnehaha WA, Gladstone OR, Tualatin OR, West Linn OR, Fairview OR, Oregon City OR.
ADDITIONAL SERVICES YOU MAY NEED