Sprains & Strains Treatment Q&A
If You or a Loved One Has Had a Minor Injury or Sprain, Visit Columbia Clinic Urgent Care Immediately. We Have Convenient Locations Near You in the Portland, OR Area. Call Today or Just Walk in! We Look Forward to Treating You. Serving Patients From PDX, Portland OR, Happy Valley OR, Tigard OR, Clackamas OR, Milwaukie OR, Cedar Hills OR, Cedar Mill OR, Lake Oswego OR, Oak Grove OR, Vancouver WA, Aloha OR, Minnehaha WA, Gladstone OR, Tualatin OR, West Linn OR, Fairview OR, Oregon City OR.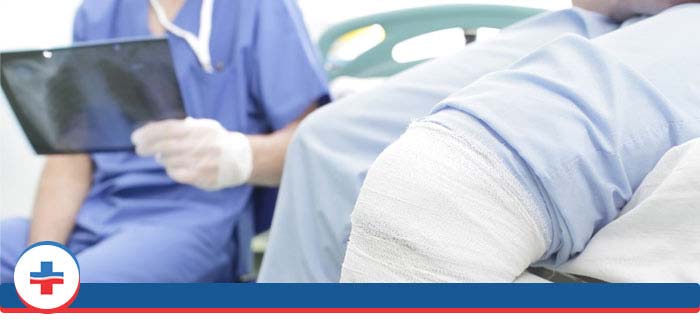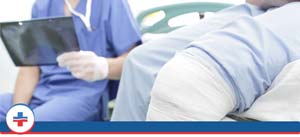 Sprains Strains Injury Treatment in Portland OR
When you are injured, it can disrupt your whole life, causing you to miss work or school and even forcing you to cancel social plans. At Columbia Clinic, we are dedicated to helping you recover from your non-life-threatening injuries. If you are suffering from a sprain or strain, come to one of our convenient locations in Portland and get back to 100% as quickly as possible.
Sprains and strains are very common injuries. The signs and symptoms of both are very similar, but each term refers to a different part of the body. A sprain involves a tearing or stretching of the ligaments. A ligament is a tough band of fibrous tissue that connects together two bones in a joint. Sprains are most common in the ankles, but can happen in other joints of the body as well. A strain is tearing or stretching of a muscle or tendon. A tendon is a fibrous cord of tissue that connects bone to muscle. Strains are most common in the back and thigh, but can happen elsewhere in the body as well.
Some symptoms of sprains and strains include pain, swelling, bruising, and limited mobility. Strains may also include muscle spasms. If the pain does not go away soon after it is first noticed, you should certainly seek the help of a medical professional to properly diagnose and assess the extent of your injury. At Columbia Clinic, we are fully capable of diagnosing and treating your sprains and strains. Your doctor will check for tenderness and swelling in the affected area, and may manipulate your body into different positions in order to pinpoint the exact ligament, muscle, or tendon that has suffered the injury. We also have digital x-ray services available on-site to help diagnose your injuries if there is concern that you may have more than just a strain. If you do have a fracture, we are also able to help treat those as well.
While sprains and strains do effect different parts of the body, the first step in treating them is often the same. Initial treatment for both is typically abbreviated as RICE, and acronym which stands for rest, ice, compression, and elevation. Some pain medication may also be recommended, especially ibuprofen which will help with pain as well as inflammation or acetaminophen. Depending on the severity of the injury, you may also be required to wear a brace or splint to immobilize the injured area while it heals. In very severe cases, surgery may be required to repair a torn ligament or ruptured muscle, and physical therapy may be necessary following surgery to regain full function and mobility.
If you or a loved one have suffered an injury, Columbia Clinic in Portland, OR can help diagnose and treat the affected area and help get you back to yourself as quickly as possible. We have 3 location in Portland, as well as 3 more in the surrounding area, and have walk-in hours so that you can receive treatment when you need it most. Call one of our clinics or simply walk in today so you can start feeling better fast.
ADDITIONAL SERVICES YOU MAY NEED