Walk-In Clinic in Portland, OR
Urgent Care and Walk-in Clinic Is Near You in Portland, OR Area. Simply Walk in or Call Us. We Have 3 Convenient Locations in Portland, OR.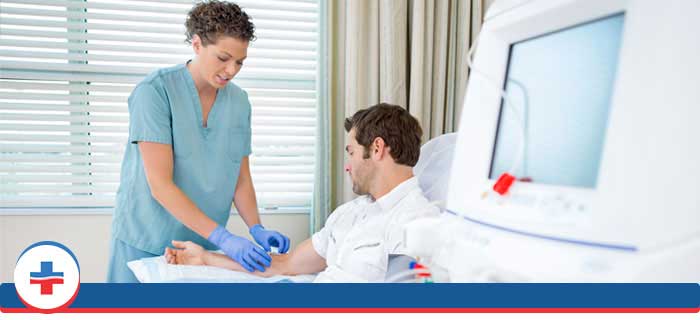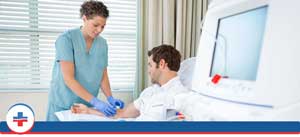 When you are sick, it's difficult to think of anything except getting better, and with your busy schedule, we know sometimes it can seem nearly impossible to schedule a doctor's appointment. If you or a loved one is in need of immediate medical care, Columbia Clinic Urgent Care is available when you most need us. We have 3 conveniently located walk-in clinics in Portland, so you can always find a doctor near you!
Emergency room visits can be expensive and time consuming, and your primary care physician may not have an available appointment for weeks at a time. That is why Columbia Clinic Urgent Care is available when you need treatment for a non-life-threatening illness or injury. We fill the gap between your primary care physician and your local emergency room by offering fast, effective care when you need it most.
Columbia Clinic Urgent Care is dedicated to providing the highest quality medical care in a comfortable environment. Our certified physicians are ready to help diagnose and treat all your urgent care needs including ear, eye, and sinus infections, cough, cold, and flu symptoms, cuts, burns, sprains, fractures, sore throats, and more. Don't let being sick or hurt keep you from work or from spending time with friends and family. When you come to one of our walk-in clinics, you are taking the first step to getting your health back on track as soon as possible. We also offer digital x-ray and ultrasound services to those patients who may need them, allowing us to quickly and effectively diagnose and treat all your symptoms.
In addition to our high quality urgent care services, we offer pharmacy services to help you receive the prescription medications and over the counter remedies you need to feel better as quickly as possible. Columbia Pharmacy works closely with our healthcare providers to ensure you are receiving the right medication as quickly as possible, and at a competitive price.
At Columbia Clinic Urgent Care, we are proud to be part of the Portland community, and we want to make your experience with us as pleasant as possible. That is why we accept most major insurance carriers, including AARP, Blue Cross/Blue Shield, and Medicare. Even if you are not insured, we believe everyone should have access to the best medical care possible, which is why we offer a 40% discount on our cash pricing for patients without an insurance plan.
If you or a loved one is sick or injured, you can trust Columbia Clinic Urgent Care to get you back on track to being a happier, healthier person. We have 3 convenient locations in Portland, OR with extended weekday hours. Our 82nd Avenue location is also open on Saturday and Sunday, so you can access quality medical care when you need it, and see a doctor when it best suits your schedule. Next time you need to see a doctor, don't wait, simply walk in to Columbia Clinic Urgent Care and start feeling better fast!
ADDITIONAL SERVICES YOU MAY NEED