Pediatric Urgent Care in Happy Valley, OR
Columbia Clinic Urgent Care Has Location in the Happy Valley, OR Area. Our Doctors Want to Make Sure that Your Little Ones are Always in Good Shape. Make an Appointment Online, Call or Simply Walk-In Today!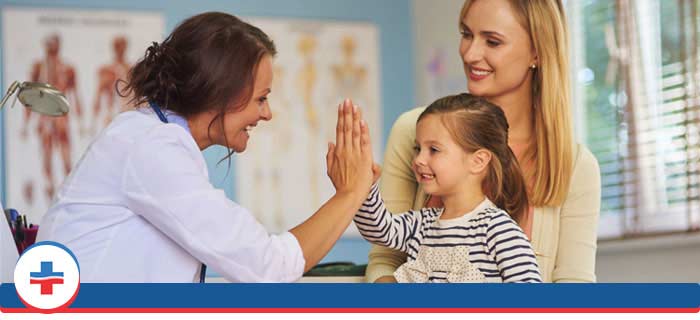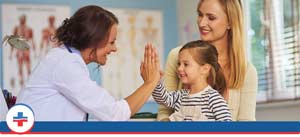 When your pediatric doctor is unavailable, you may begin to wonder if the ER is your best bet. Skip the long waiting times and high prices of an emergency room & visit the board-certified pediatric urgent care doctors and physicians at Columbia Clinic Urgent Care. Our doctors and physicians have years of experience in pediatric urgent care, and are able to treat many non-life-threatening illnesses and injuries that may typically associate with an automatic trip to the ER.
At Columbia Clinic Urgent Care, we know that time is valuable – so, we ensure that your child will be seen in a timely manner at our state-of-the-art urgent care clinic. If there happens to be a small wait, it will be in a clean, quiet, and comfortable patient lounge where our staff will frequently check on you and your child to make sure you are comfortable while you wait to be seen. We realize that visiting a new place with a doctor they have never met before can be a very stressful situation for your child, especially when they are not feeling too good. Our child-friendly environment will put them at ease and it will help take some stress out of a visit to a doctor's office. No appointment is ever needed to see one of our doctors or physicians and we have convenient location in the Happy Valley, OR area. Don't delay and visit us today at the best pediatric urgent care near you!
What pediatric urgent care services do you offer?
Has your child suffered a deep cut or laceration? These injuries typically need stitches, also known as sutures, for them to properly heal without intense scarring. A laceration is considered life-threatening when the bleeding is severe and cannot be stopped after 10 minutes of pressure or if blood flow is extreme. In this scenario, you should immediately call 911. For non-life-threatening lacerations, your child should receive stitches within 6 hours of the incident, and this makes us the ideal urgent care clinic for assistance. You should definitely come to our clinic if the cut has been caused by an animal or if your child has not had a tetanus booster shot in the last 5 to 10 years. While no one enjoys getting stitches, you can rest assured that our medical staff will do their best to make the process as quick and painless as possible. Other common pediatric urgent care services that we treat but not limited to include:
Sprains and strains
Minor breaks and burns
Cold and flu
Eye and ear infections
Respiratory infections
Nausea and vomiting
Sore throats
Headaches
Stomach pain
If you have additional questions about our pediatric urgent care services, about our pediatricians, or our clinics, then we welcome you to call Columbia Clinic Urgent Care today. Our entire medical team is ready to help with your child's recovery, quickly and safely. We can provide exceptional medical advice and accurate information to parents when they come in for a pediatric urgent care visit. We understand that every child has a variety of different medical needs, which is why we focus on delivering personalized pediatric services to every family. Our team wants to help your child feel better as soon as possible. We have location near you in Happy Valley (Clackamas), OR area. Always remember Columbia Clinic Urgent Care when you are asking yourself, "is there a pediatric urgent care near me in Happy Valley, OR?"