Allergies Treatment Clinic in Tigard, OR
Columbia Clinic Urgent Care Specializes in Allergy Treatments Near You in Happy Valley, OR. We are Conveniently Located at 9735 SW Shady Lane, Suite 100, Tigard, OR 97223. For More Information call us or

book an appointment

online.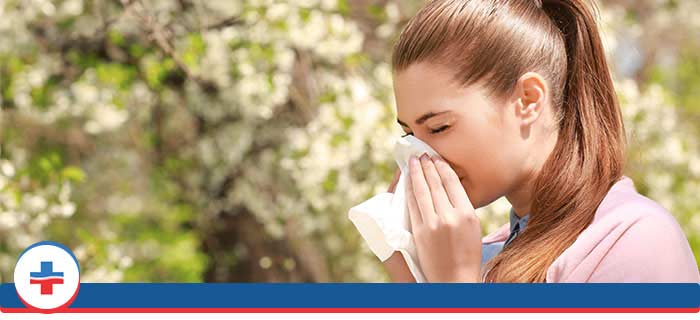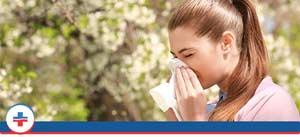 Table of Contents:
What is a skin allergy?
What does a skin allergy look like?
What is a skin allergy?

If a person has a skin allergy, when exposed to the allergen, the person will typically develop red, bumpy and itchy skin. It can be rather irritating, painful and embarrassing to the person. If a rash develops it can be caused by many different things, including exposure to a certain type of plant like poison ivy for example, or an allergic reaction to a certain type of medication or food. Rashes are also caused because of illnesses such as the measles or the chickenpox. Eczema and hives, are also both related to allergies, and happen to be the two most common types of skin rashes. If your skin condition happens to be the result of a skin allergy, one of our expert doctors at Columbia Clinic Urgent Care can diagnose and treat your medical condition so you can start to live life to the fullest.
What does a skin allergy look like?

There are many types of skin allergy reactions. That is why it is very important to visit Columbia Clinic Urgent Care to be tested – that way together, we are able to figure out what is the best course of treatment.

– Eczema typically shows results that are dry and having sensitive skin. You will typically experience red itchy patches, that can vary in size. Eczema can come and go over a period of time, and when you develop flare-ups, they may crack, ooze, and itch immensely. The itchiness can vary in severity from being mild, which means just dry skin, to severe, which would be considered to having red, scaly, thick and oozing skin.

– Hives are raised itchy bumps, these also can vary in size. Typically hives appear to be a red color, and will turn white in the center of the bump when pressed on.

– Contact dermatitis is often times caused by an exposure to an allergen or irritant. If you happen to have red itchy bumps on your skin, especially if they are at the site of contact, then you may be experiencing the effects of contact dermatitis.

If you suspect or if you are experiencing any of these symptoms or conditions, our doctor can conduct an examination and do the proper testing to help you determine the exact cause of your skin reaction and can also make some recommends on treatments that can help relieve your symptoms.

Columbia Clinic Urgent Care accepts most major insurances. Visit our insurance page to see a list of carriers we are currently in network with. If you happen to not see your insurance carrier listed – call our friendly staff and we will make sure that we do our best to research your options for you. If you happen to be uninsured, be sure to ask our friendly medical staff about our affordable self-pay rates. We look forward to treating you and your family and helping you feel better. We are conveniently located near you at 9735 SW Shady Lane, Suite 100, Tigard, OR 97223. We serve patients from Portland OR, Happy Valley OR, Tigard OR, Milwaukie OR, Cedar Hills OR, Cedar Mill OR, Lake Oswego OR, Oak Grove OR, Vancouver WA, Aloha OR, Minnehaha WA, Gladstone OR, Tualatin OR, West Linn OR, Fairview OR, Oregon City OR.
ADDITIONAL SERVICES YOU MAY NEED