Back Pain Treatments in Greater Portland, OR
Columbia Clinic Urgent Care & Walk-in Clinic Are Ready to Help You Feel Better! We Specialize in Back Pain Treatments.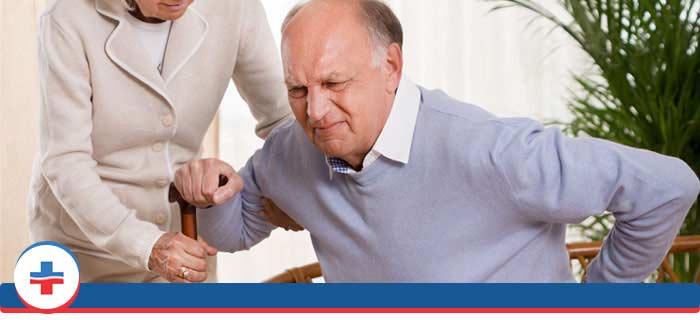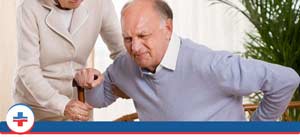 Table of Contents:
Where might your back pain be coming from?
What are some of the symptoms?
What treatments may help?
Are you among the millions of people suffering from back pain? Then now is the time to take action! Give your back the relief it deserves! At Columbia Clinic Urgent Care & Walk-in Clinic our highly skilled and professional medical staff are here to help. Our doctors specialize in back pain treatments that are designed to help you feel better fast! Where might your back pain be coming from? What are some common back pain symptoms? What treatments may help?
Where might your back pain be coming from?

If you are experiencing back pain then you know just how painful and debilitating it can be. There are several different types of back pain and as a result there are a number of different causes. Back pain can either be acute (lasting for a short duration), or chronic (lasting a long time or recurring). Acute back pain is commonly caused by a fall, heavy lifting, or an accident. It could be related to a strained muscle or ligament. Chronic back pain may be linked to a more serious condition. It might be an indication from a bulging disk, or ruptured disk, that is pushing in on a nerve in your back. Arthritis is another common culprit of back pain. Osteoarthritis causes pain in the lower section of the back. Spinal Stenosis is a form of arthritis that is responsible for the narrowing of the space around the spinal cord. These are a few of the common causes of back pain that you might be suffering from.
What are some of the symptoms?

If you are suffering from back pain then no doubt you experience the kind of pain that leaves you feeling tired, irritable, and impatient. People like yourself who are experiencing back pain can suffer from one symptom, or from multiple symptoms at a time. These are a few of the symptoms you might be experiencing. Muscle ache, causing a stabbing pain in the back and/ or that radiates down your leg. Pain that increases while engaging in activities such as bending, lifting, standing, or walking. More serious symptoms can include weakness in the legs, numbness in one or both legs, and tingling in one or both legs. Pain in the back can also lead to complications with your bladder and bowel movements.
What treatments may help?

Our compassionate and well-educated doctors want to help you. They realize that in order for you to be at your best, your back pain has to be treated in the most effective way, for your unique situation. That is why our doctors will take the time you need to discuss any of the symptoms you are experiencing and what the causes of those symptoms could be. Depending upon the results of your visit, your doctor will begin to create a treatment plan that is right for you. It may be that your treatment begins with recommendations for a certain type of over the counter pain reliever. Topical pain relievers or muscle relaxants are another type of treatment that is recommended.

However, it may be that your knowledgable physician believes that the muscle pain is coming from a specific source. In this case treatments might require X-rays, an MRI, a CT scan, or blood tests. With very rare cases a bone scan may also be recommended.

You can be confident that, whatever the source of your back pain, at Columbia Clinic Urgent Care & Walk-in Clinic our doctors and medical staff are dedicated to helping you receive the treatment that will help you feel better. If you are tired of suffering from that pain in your back then stop by any one of our 5 convenient locations in the Portland metro area. Our medical team is the answer your aching back has been looking for! Visit our website to call and schedule an appointment or to find your nearest Columbia Clinic Urgent Care & Walk-In Clinic.
ADDITIONAL SERVICES YOU MAY NEED