Chronic Cough Treatment Specialist Questions and Answers
Our doctors at Columbia Clinic Urgent Care offer comprehensive treatment for chronic cough. For more information, call us or book an appointment online. We have convenient locations to serve you in Portland OR, Clackamas OR and Tigard OR.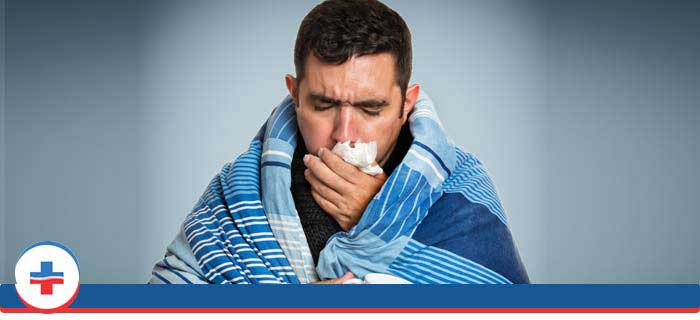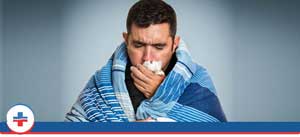 Table of Contents:
What causes chronic cough?
When is a cough serious?
What kind of doctor should I see for a chronic cough?
How do I know if my cough is viral or bacterial?
The respiratory system is an intricate group of organs that perform the most vital bodily function: breathing. Each organ has a built-in cleansing mechanism to clear out foreign pathogens and particles, such as dust and dirt. One of the most characteristic of these self-cleaning mechanisms is coughing, which is a voluntary or involuntary action that clears the throat and airways—including the lungs—of foreign debris, including invading viruses and bacteria. Also known as tussis, coughing is a symptom of many conditions, including the common cold, influenza, and other respiratory diseases.
What causes chronic cough?

Common causes of a chronic cough include:

– Postnasal drip
– Asthma, especially cough-variant asthma
– Acid reflux or gastroesophageal reflux disease (GERD)
– Chronic bronchitis
– Chronic obstructive pulmonary disease (COPD)
– Infections, such as pneumonia or acute bronchitis
– ACE inhibitors (medications used to treat hypertension)
– Smoking

Less common causes include:

– Bronchiectasis (abnormal widening of the bronchial tubes, which increases the risk of infection)
– Bronchiolitis (inflammation of the bronchioles)
– Cystic fibrosis (thick secretions and fluid build-up in the lungs)
– Interstitial lung disease (scarring of lung tissue)
– Heart failure
– Lung cancer
– Pertussis (whooping cough)
– Sarcoidosis (clusters of inflamed cells that form in the lungs)
When is a cough serious?

Call your doctor if:

– The cough persists for more than two weeks
– Coughing up thick, greenish-yellow phlegm
– Wheezing
– Experiencing a fever
– Experiencing shortness of breath
– Experiencing fainting
– Experiencing ankle swelling or weight loss

Seek emergency care if you are:

– Choking or vomiting
– Having difficulty breathing or swallowing
– Coughing up bloody or pink-tinged phlegm
– Experiencing chest pain
What kind of doctor should I see for a chronic cough?

The type of doctor a person should see about a chronic cough depends on its cause. For example, if the cough is caused by a respiratory condition, their care would be best handled by a pulmonologist, as they are lung specialists who treat diseases of the airways. If the cough is caused by allergies, an allergist would be best consulted, as they specialize in treating chronic cough due to allergies. If a cough is caused by gastroesophageal reflux disorder (GERD), a gastroenterologist would be the expert to see, as they specialize in diseases of the digestive tract and can treat chronic cough due to gastroenterological conditions, such as GERD.
How do I know if my cough is viral or bacterial?

Determining whether a cough is caused by a viral or bacterial infection can be difficult, but there are a few common signs that indicate whether the culprit of infection is a virus or bacteria. A dry cough (often the first sign of acute bronchitis) is commonly caused by a virus, especially if small amounts of white mucus are coughed up, which is an indicator of a viral infection. On the other hand, if the color of the mucus is green or yellow, it may be indicative of a bacterial infection, as these types of infections typically generate thick mucus or pus. It is important to note that some types of cough can also be caused by allergies, which would mean that neither a viral nor a bacterial infection would be the culprit. If there is no mucus, or if the cough is triggered by allergens, it may be an allergic reaction that is causing the cough.

If you have a chronic cough, come to Columbia Clinic Urgent Care for professional care. Our kind and compassionate professionals are experienced in treating chronic coughs and can help you find relief from your symptoms and get to the root of the problem. Call one of our locations today to book an appointment, or simply walk right in! We serve patients from Portland OR, PDX, Happy Valley OR, Tigard OR, Milwaukie OR, Cedar Hills OR, Cedar Mill OR, Lake Oswego OR, Oak Grove OR, Vancouver WA, Aloha OR, Minnehaha WA, Gladstone OR, Tualatin OR, West Linn OR, Fairview OR, Oregon City OR.
ADDITIONAL SERVICES YOU MAY NEED