Confidential STI Testing Clinic in Portland
If you're worried that you may have an STI and are looking for safe and discrete testing, reach out to us at Columbia Clinic Urgent Care. We offer comprehensive STI testing and treatment so that you can get the answers and the medical care you're looking for quickly. For more information about our STI testing, contact us at your earliest convenience. Or, if you're ready, you can book in for an appointment online or walk in for a same-day visit. We have convenient locations to serve you in Portland OR, Clackamas OR and Tigard OR.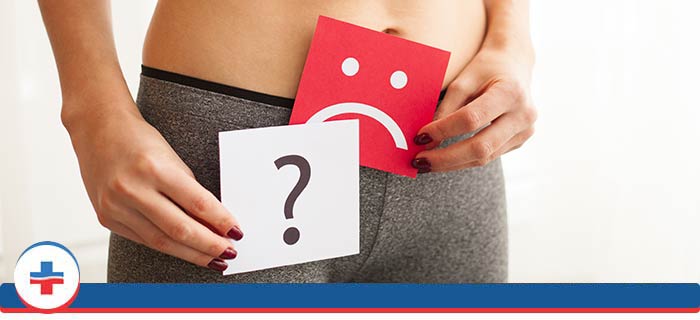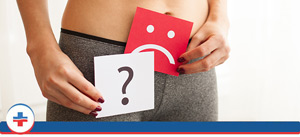 Table of Contents:
What are the types of STIs?
What are the tests for STIs?
What is the difference between an STD and an STI?
How long does it take to get STI results?
Sexually transmitted infections (STIs), which are also referred to as sexually transmitted diseases (STDs), are infections that are spread via sexual contact. This includes vaginal, oral, or anal sex, however, they can also potentially be spread through other forms of sexual contact involving the penis, vagina, mouth, and/or anus.
What are the types of STIs?

Sexually transmitted infections (STIs) are common within the United States with more than 25 million infections occurring each year. Most types are highly transmissible and are spread through the exchange of bodily fluids such as semen, urine, saliva, and/or blood.

The most common types of STIs include:

– AIDS
– Chlamydia
– Genital herpes
– Genital warts
– Gonorrhea
– Hepatitis B.
– HIV
– Human papillomavirus (HPV)
– Pubic lice/crabs
– Syphilis
– Trichomoniasis
– Vaginitis

STIs typically require medical testing to diagnose and further medical treatment to resolve. If you're diagnosed with an STI, your health care provider will go over the recommended course of treatment with you during your follow up appointment.
What are the tests for STIs?

Medical testing is necessary to determine if (1) you have an STI and (2) which STI you have. An STI test includes a healthcare provider reviewing your symptoms, examining any physical symptoms you have, and providing a test (or tests) to determine the cause.

There are different tests that identify different STIs and your provider will talk to you about which ones you may need based on your symptoms and their own examinations. This may include a:

– Blood test
– Cheek swab
– Discharge or cell sample
– Fluid sample from skin sores
– Urine test

STI testing is typically painless with any test you may be required to get. If you're sexually active, your provider will often recommend annual STI testing even if you're not presenting symptoms. This is an important part of proactive healthcare and can help you catch any potential infection in the early stages (oftentimes before symptoms even start).
What is the difference between an STD and an STI?

The terms sexually transmitted infections (STIs) and sexually transmitted diseases (STDs) are often used interchangeably to reference the infection or conditions that is obtained through any form of sexual contact. This includes sexual activity that involves your mouth, vagina, penis, or anus.

However, while the two terms are used to reference very similar subject matter, they're not completely the same. An infection may or may not cause symptoms and is caused when bacteria, viruses, or parasites attack the body. It always comes before the diagnosis of a disease, which typically comes with clear, observable signs and symptoms.
How long does it take to get STI results?

The process of STI testing is usually very quick, usually only taking a matter of minutes to complete. However, getting the results of that test can take time as it often must be sent to the lab for analysis.

In some cases, your doctor may be able to tell you right away if you have an STI. However, in most cases, it usually takes between a few days to a few weeks to get your results back.

If you get a positive STI result from your test, your doctor will likely want to tell you in person. This is so they can help you through the treatment process, as well as provide the emotional support you need to move forward. If you do test positive for a transmissible STI, it's important that you inform any of your recent sexual partners for their health and safety as well.

If you'd like to get checked for an STI, or are looking for treatment for a recently diagnosed infection, contact us at Columbia Clinic Urgent Care. We offer safe, professional, and discrete care so that you can get back on the road to being healthy. We also offer appointments and same-day walk-in visits for maximum convenience so you can get the help you need when and where you need it. We serve patients from Portland OR, Happy Valley OR, Tigard, Milwaukie, Cedar Hills, Cedar Mill, Lake Oswego, Oak Grove R, Vancouver WA, Aloha OR, Minnehaha WA, Gladstone OR, Tualatin OR, West Linn OR, Fairview OR, Oregon City OR.
ADDITIONAL SERVICES YOU MAY NEED