Can Urgent Cares Treat Corneal Abrasions?
If you're having trouble with your eye or vision due to an injury, contact us at Columbia Clinic Urgent Care. We offer safe, professional, and effective treatment to manage and heal corneal abrasions so that you can avoid further issues and get back to living comfortably. Walk in for a same-day visit when ready or you can always book an online appointment at your earliest convenience. For more information contact us. We have convenient locations to serve you in 82nd Avenue Portland OR, Division St Portland OR, and Mall 205 Portland OR.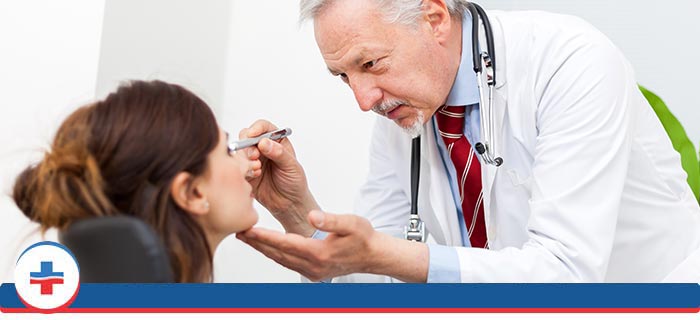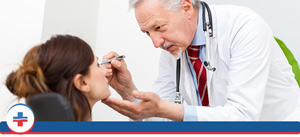 Table of Contents:
What are the stages of corneal abrasions?
What does a doctor do for a scratched cornea?
Can urgent cares treat a corneal abrasions?
How long do corneal abrasions take to heal?
A corneal abrasion is the technical term for a scratch that takes place on the clear covering on your eye (the cornea). There are five layers to your cornea, and which layers are affected will often dictate how serious your injury is and how long it will take to recover. While a corneal scratch isn't likely to be a serious injury, it's always recommended that you book in to see your doctor as abrasions can turn into infections, which are more problematic.
What are the stages of corneal abrasions?

Corneal abrasions most often occur when you get something lodged in your eye or something scratches the surface of it. The severity will depend on the size of the cut as well as how many layers of the cornea are affected out of the 5 there are. The depth will determine what stage of corneal abrasion you're at, ranging from mild, to moderate, to severe.
The most common causes of these types of injuries are dirt, sand, dust, bits of wood or metal, make-up brushes/wands, and fingernails.

Depending on the severity of your abrasion, and what stage you're at in the healing process, you may experience symptoms such as:

– Blurred vision.
– Eye pain.
– Feeling like something is present in your eye.
– Red eyes.
– Sensitivity to light.
– Swollen eyes or eyelids.
– Watery eyes.
What does a doctor do for a scratched cornea?

No matter how uncomfortable your eye feels, it's important to avoid rubbing it as this can push foreign materials deeper and/or aggravate the area further.

If you go to the clinic for a scratched cornea, your healthcare physician will typically start by flushing out your eye with a saline solution. They'll examine you to determine if something is in your eye and, if there is, they'll use a topical anesthetic in combination with a swab to remove the foreign object gently and precisely.

If it's determined that you have a corneal abrasion, your provider will likely prescribe medication (usually in the form of eye drops) to help prevent infection. You'll be required to take these drops until you're symptom-free. You may also be recommended over-the-counter anti-inflammatory medications to help you manage any pain you're experiencing.

In addition to this, your physician may also provide you with a patch or bandage contact lens to help the abrasion heal and to reduce any discomfort that blinking may cause.

However, if you're better or improving after 3-5 days, you'll have to revisit your physician for follow-up treatment. Your doctor may refer you to see an optic specialist if they believe you need a higher level of care.
Can urgent cares treat a corneal abrasions?

Yes, an urgent care facility can definitely help you treat a corneal abrasion.

If you think that you have something in your eye, and gently flushing out your eye with water hasn't helped, it's always best to book in to see a healthcare provider. This is especially true if your line of vision has been affected or you're in a lot of pain, as these can be signs of a more serious eye injury.

In certain cases, your healthcare provider may refer you to an optometrist or ophthalmologist should you require a higher level of care, but most low-to-moderate corneal injuries can be remedied by a general practitioner. Urgent care centers are especially helpful if you require care outside of normal business hours and/or can't get in to see your primary care physician or optometrist.
How long do corneal abrasions take to heal?

The good news is that most corneal abrasions are minor and will feel better within 24-48 hours with proper care. However, larger and/or deeper scratches may take more time to heal, which can be anywhere from several days to several weeks.

It's important to book in with your healthcare provider regarding any eye injuries, especially if you're in pain or your sight has been compromised. Leaving serious corneal abrasions untreated can result in infection and long-term damage that often require more serious treatments to correct.

At Columbia Clinic Urgent Care, we offer effective, safe, and cost-effective care if you're experiencing any kind of eye discomfort. Contact us today for more information about our corneal abrasion treatments, walk in for a same-day visit, or book in with us online to schedule an appointment. We serve patients from Portland OR, PDX, Happy Valley OR, Tigard OR, Milwaukie OR, Cedar Hills OR, Cedar Mill OR, Lake Oswego OR, Oak Grove OR, Vancouver WA, Aloha OR, Minnehaha WA, Gladstone OR, Tualatin OR, West Linn OR, Fairview OR, Oregon City OR.
ADDITIONAL SERVICES YOU MAY NEED