Flu Shots in Clackamas, OR
It's always a good time of the year to protect your family from the flu. Columbia Clinic Urgent Care locations offer flu shots. Flu shots in Clackamas have never been more convenient! Visit our Clackamas (Happy Valley) location or call us today for more information.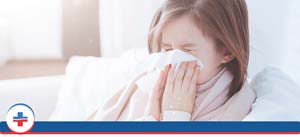 Table of Contents:
How does the flu shot work?
Is the flu shot safe?
Who should not get the flu shot?
The flu may seem relatively harmless to most, as symptoms can be quite mild, but the flu, which is caused by influenza viruses, is a highly contagious respiratory disease that affects the nose, throat, and sometimes the lungs. The disease can be quite severe and is responsible for 79,000 death a year in the US since 2010. Your best protection from the flu is getting immunized. You can get your flu shot conveniently at Columbia Clinic Urgent Care in Clackamas, OR. Getting your flu shot at our clinic is quick and easy and doesn't require an appointment. If you or your family needs a flu shot, visit our Clackamas location today!
We understand that some may have reservations about getting the flu shot, so we have put together a number of common questions to help give you an idea of what to expect.
How does the flu shot work?

The flu shot works by injecting your body with inactivated influenza viruses, which stimulates your immune system into producing antibodies that recognize and fight living flu viruses. The virus injected is essentially dead, so the vaccine won't give you the flu.

Because influenza viruses are constantly changing, the flu vaccine is updated every year to fight the most prevalent strains of the flu virus for the upcoming flu season, hence why you need an annual flu shot.

At times, you may get the flu even though you were immunized. This could be because you were exposed to the flu before you got the flu or caught one of the strains of the virus that weren't covered by that year's vaccination.
Is the flu shot safe?

Yes, the flu shot is safe. The ingredients of the vaccine have been researched and meticulously tested to ensure they are safe. Like any injection, you may experience some mild side effects after you get the shot, but they generally wear off after one or two days. Common side effects are soreness, swelling, or redness at the injection site. The shot itself may pinch or sting when you get it, but if you relax your muscle, the pain will be fairly insignificant.
Who should not get the flu shot?

The more people who get the flu shot the better protection a community has against the spread of the disease. This better protects those vulnerable individuals who shouldn't receive the flu vaccine, such as infants (those younger than 6 months), you have ever had Guillain-Barré Syndrome, or individuals with severe, life-threatening allergies to an ingredient in the vaccine (generally to gelatin or antibiotics). If you have an allergy to eggs, you may still be able to receive the flu shot.

There are different vaccines for different age groups, and some vaccines are only approved for adults and some are recommended for seniors. Each person should get a vaccine that is appropriate for their age group. Pregnant women and people with chronic health problems are recommended to get a flu shot.

If you or your family members need a flu vaccine, you can get one at our Columbia Clinic Urgent Care in Clackamas, OR. We make it as convenient as possible for you by providing the flu shot on a walk-in basis! Don't hesitate in getting your season flu vaccine this year, and visit our clinic for yours.
ADDITIONAL SERVICES YOU MAY NEED