Flu Treatment in Portland, OR
Feeling run down? Not quite yourself? You might have the flu. Don't wait for treatment, come to Columbia Clinic Urgent Care for all your flu treatment needs in Portland, OR. Call us today or

visit one of our locations!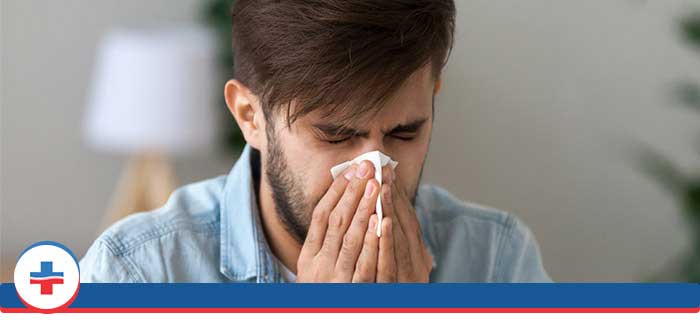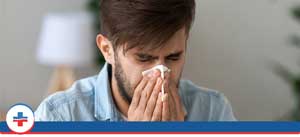 Table of Contents:
What are the symptoms of the flu?
How is the flu spread?
How can I prevent the flu?
The flu is a contagious respiratory infection that attached the nose, throat, and lungs caused by influenza viruses. The flu quite mild, but it can also be deadly. The flu is, after all, responsible for the deaths of 79,000 people every year in the US. Luckily, every year there is a flu vaccine administered to help protect individuals and communities from the spread of the virus. However, if you haven't had the chance to get the vaccine, or for some reason, you shouldn't get it, you may contract the flu. If you suspect you have the flu, then you can get quality treatment from our expert, board-certified physicians at Columbia Clinic Urgent Care in Portland, OR. Are you not sure if you have the flu? Keep reading, as we answer some frequently asked questions below.
What are the symptoms of the flu?

The flu is often confused for the common cold, and vice versa. The symptoms of a cold and flu are similar, starting with a sore throat, sneezing, and a runny nose. But while colds develop slowly, the flu comes on suddenly and makes you feel quite bad. Symptoms of the flu include:

– A fever over 100.4°F
– Chills and sweats
– Aching muscles
– Headache
– Dry cough
– Fatigue and weakness
– Sore through
– Nasal congestion

If you have any of the above symptoms, you may have the flu.
How is the flu spread?

The flu spreads through droplets containing the flu virus expelled by coughing, sneezing, or talking that then land on the lips or faces or are inhaled by people nearby. It can also be spread by sharing drinks or cutlery with an infected person, or by handling doorknobs, handles, or other items of someone with the flu and then touching your face, eyes, or mouth.

The flu is most contagious in the first 3-4 days of illness and can be passed to others before symptoms even begin. Some people are asymptomatic and can spread the virus to others since they won't know they're sick. The flu virus spreads quickly through groups that spend a lot of time in close contact, such as daycares, schools, dorms, offices, nursing homes, and military barracks.
How can I prevent the flu?

Your best prevention against the flu is to get your yearly flu shot, a vaccination that stimulates the body's antibodies into building up protection against the flu viruses. You can also improve your protection by practicing healthy daily habits.

Since the flu is communicable by touching items that have been infected with the flu virus, washing your hands often will help protect you from germs. Use warm water and soap, and when that is unavailable, you can use hand sanitizer, and you should avoid touching your face, mouth, or eyes. If you are sick, stay at home to protect others, and remember to cover your mouth when you cough or sneeze to prevent your germs from spreading. And try to avoid close contact with those who are sick.

At Columbia Clinic Urgent Care, we provide a number of services for the flu. We can give you your flu shot with no appointment necessary, but if you suspect you may have the flu, we can provide diagnosis and treatment and help you feel better. Our board-certified physicians at our urgent care center are highly skilled and experienced in treating the flu, and while the flu will often clear on its own in healthy adults, sometimes medication and medical assistance is required before you can start recovering. Our on-site lab services give us the ability to accurately diagnose the flu and we will send your results to your primary care physician so you can receive seamless follow-up care. If you need medication, we will send your prescription to a pharmacy of your choice so you can get home quickly.

If you need flu treatment in the Portland, OR area, you can visit any one of our convenient locations. We accept most major health insurance plans and offer affordable self-pay options to our uninsured patients. You don't need an appointment, simply walk-in and get seen quickly. Visit us today and feel better faster!
ADDITIONAL SERVICES YOU MAY NEED