Food Poisoning Treatment Clinic Q&A
If you are showing signs or symptoms of food poisoning that may be severe or life-threatening, come visit us at Columbia Clinic Urgent Care. We will be able to offer a treatment or help you to have your food poisoning subside. For more information, contact us or schedule an appointment. We have convenient locations to serve you in 82nd Avenue Portland OR, Division St Portland OR, Mall 205 Portland OR, Clackamas Happy Valley OR, and Tigard OR.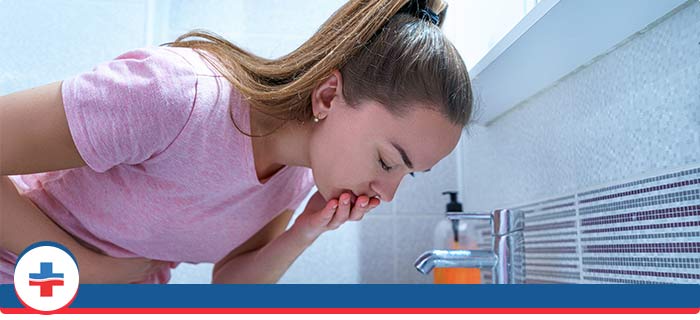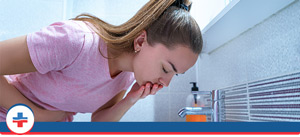 Table of Contents:
What are the symptoms of food poisoning?
What causes food poisoning?
What are the types of food poisoning?
When to see a doctor for food poisoning?
What are the symptoms of food poisoning?

Many times, we have heard of food poisoning cases go undetected, either due to the individual thinking it was the flu or another cause, the source of the infection will affect each individual much differently than the next. The amount of time it can take for someone to see any symptoms from food poisoning may vary; however, it usually ranges from one hour after eating contaminated, toxic or spoiled food, to as long as 28 days after.
 
Many of the common symptoms of food poisoning typically include a least one of these three:
 
– Diarrhea
– Vomiting
– Nausea
– Abdominal cramping
– Loss of appetite
– Mild fever
– Weakness
– Headaches
 
Symptoms that are from food poisoning that can be life-threatening, and need to be seen by a doctor immediately include:
 
– Diarrhea that is consistently non-stop for more than three days
– Fever of 101.5oF or higher
– Any issues with your sight or speaking abilities
– Severe symptoms of dehydration, which may include dry mouth, passing little to no urine, as well as difficulty keeping any fluids down
– Bloody urine
 
If you experience any of the above severe symptoms, it is highly recommended you immediately visit an emergency room. If you are experiencing other symptoms of food poisoning that are not severe or life-threatening in nature, visit Columbia Clinic Urgent Care.
What causes food poisoning?

Food poisoning is the result of consuming food or drinks that are contaminated, spoiled or toxic. Food poisoning is not uncommon to experience; however, it can be quite uncomfortable to deal with.
 
The most common symptoms many experience when they have food poisoning is nausea, diarrhea and vomiting.
 
Food poisoning cases are due to these three causes:
 
– Bacteria
Bacteria is the most common and prevalent cause of food poisoning cases that we see. A well-known dangerous bacteria like E. Coli, Listeria as well as Salmonella are just a few that are often the causes.
 
Salmonella is most of the most common and biggest culprits of serious food poisonings, as many hospitalizations are often traced back to salmonella infections.
 
– Parasites
Parasite food poisoning cases are not as common as that of bacteria; however, parasites can still spread through food which can be very dangerous. Typically, parasites are found in cat litter boxes. Toxoplasma is a parasite that can end up living in your digestive tract for years undetected, People with weakened immune systems or that are pregnant are at a much higher risk of serious side effects if parasites get into their system than others.
 
– Viruses
Viruses are another and the last food poisoning cause, the most well-known virus that causes food poisoning is called Norovirus. And finally, another well-known virus that many have heard of before that is transmitted through food and drinks is Hepatitis A.
What are the types of food poisoning?

If someone walks-in to our clinic to be diagnosed with food poisoning, they are normally put into one of these three categories for food poisoning types:
 
– Bacteria
– Parasites
– Viruses
 
If you think you may have food poisoning, it is crucial that you keep your body hydrated, even until you have been given a treatment. Drinking sports drinks which offer electrolytes are helpful in aiding dehydration. Fruit juice as well can aid in dehydration, as well as coconut water which can restore carbohydrates and help with fatigue which many experience with food poisoning cases.
When to see a doctor for food poisoning?

Many times, food poisoning will cease on its own accord, you may need to call your doctor if you start showing signs of dehydration, which include:
 
– Dry mouth or extreme thirst
– Rarely peeing or dark, concentrated urine
– Rapid heartbeat
– Low blood pressure
– Weakness, dizziness or a lightheaded feeling come upon you, especially when you go from lying down to sitting or standing
– Confusion
 
Call your doctor immediately or go visit a doctor immediately if you see any of these signs or symptoms:
 
– Blood in your vomit
– Blood in your stool
– Blurry vision
– Diarrhea for more than 3 days consecutively
– Extreme bouts of pain or cramping in your abdomen
– Fever of 101.5oF or higher
– Vomiting that will not stop – especially if you cannot keep liquids down
– Tingle in your arms
– Weakness in your muscles
 
At Columbia Clinic Urgent Care, we can help you diagnose and treat food poisoning. We serve patients from Portland OR, PDX, Happy Valley OR, Tigard OR, Milwaukie OR, Cedar Hills OR, Cedar Mill OR, Lake Oswego OR, Oak Grove OR, Vancouver WA, Aloha OR, Minnehaha WA, Gladstone OR, Tualatin OR, West Linn OR, Fairview OR, Oregon City OR.
ADDITIONAL SERVICES YOU MAY NEED