Foreign Bodies in the Ear, Nose, and Throat Removal Doctor Q&A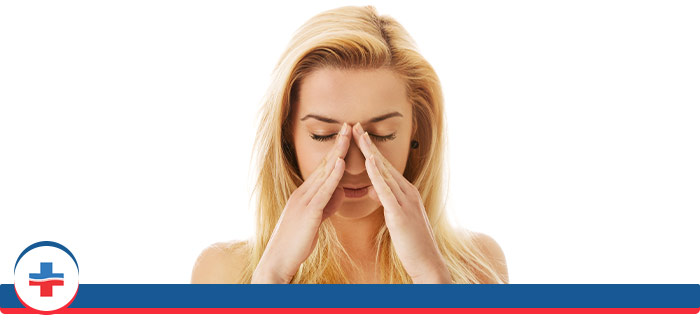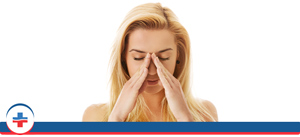 Table of Contents:
What are the types of foreign bodies?
What are the signs and symptoms of foreign bodies?
Which diagnostic test is used to detect a foreign body?
What are the treatments for a foreign body?
Foreign objects can get stuck in the body due to different reasons. Some objects can more easily become lodged in the body due to their shape or size, such as crayons, pencil erasers and marbles. Objects that get stuck in the body can pose a variety of health risks for both the individual's physical and mental health. Foreign objects can lodge in any area of the body, but are most likely to get stuck in an orifice (opening), including the mouth, nose and ears. However, objects can also enter the body through piercing the skin, such as thumb tacks, nails and staples.
What are the types of foreign bodies?

There are hundreds of different objects that can get stuck in the body, either from being shoved into an orifice like a nostril, or from piercing the skin. Some basic examples are splinters of wood (such as in slivers), metal (like from stepping on a nail), and plastic (such as from swallowing a bottle cap). These objects can get lodged in different parts of the body and can be difficult to remove.

Some examples include:

– Glass of all types
– Metal
– Animal bones
– Fish bones
– Soil fragments
– Medications and poisons
– Foods
– Wood
– Splinters
– Thorns of all types
– Plastic

Different ways foreign bodies can be introduced into the body include:

– Aspirated — Foreign bodies that are inhaled will have a clear clinical correlation: symptoms such as choking, coughing, neck pain or struggling to breathe are likely. Risk factors for foreign body aspiration include facial trauma, intubation, dental instrumentation and neurological deficit.
– Iatrogenic — Many surgical procedures deliberately introduce foreign bodies either in the form of hemostatic clips (to stop the flow of blood), stents, catheters, valve replacements and pacing boxes; a foreign body may also be introduced accidentally when a surgical instrument or surgical pack is inadvertently left in situ.
– Ingested — Swallowed foreign bodies range from pediatric patients placing objects in their mouths, to bones stuck in the pharynx or GI tract; coins account for 70 percent of pediatric ingested foreign bodies.
– Inserted — Most foreign bodies are inserted via the nose, ears and mouth; any of these locations can experience severe impairment in normal function when obstructed by a foreign body. Pediatric patients are the most likely to experience a foreign body that has been inserted into an ear, nostril or mouth. If swallowed, a foreign object can become lodged in the throat, where it may present serious risk to the child's health if airflow is obstructed. Flat objects in the throat such as coins may not present immediate danger to breathing, but can get stuck along the alimentary canal, and may need to be removed via an invasive procedure.
– Soft Tissue — Most soft tissue foreign bodies are inadvertent, resulting from accidental injury. The most commonly reported soft-tissue foreign bodies are metal, glass and splinters from wood; the most common location is the hand, wrist, or finger.
What are the signs and symptoms of foreign bodies?

Foreign bodies present different signs and symptoms depending on how they were introduced into the body, and into what area.
 
Signs and symptoms of ingested foreign bodies include:
– Pain in the neck, throat, or chest
– A sensation of a lump in the neck or throat
– Difficulty swallowing
– Bloodstained saliva
– Gagging and vomiting
– Wheezing and coughing
 
Signs and symptoms of inhaled foreign bodies include:
– Cough that gets worse
– Hoarse voice
– Blueness around the lips
– Difficulty in breathing
 
Foreign bodies that entered through the skin may:
– Cause skin discolorations
– Develop an infection
– Cause a granuloma (in delayed presentation)
– Cause pain or limited range of motion
Which diagnostic test is used to detect a foreign body?

The most common diagnostic test used to detect a foreign body is an x-ray. X-rays are convenient, effective and readily available at thousands of different clinics, hospitals and health centers across the country.
What are the treatments for a foreign body?

The treatment for a foreign body depends on the object, manner of introduction, and potential complications. Objects that enter through the skin may be surgically removed via a small incision; swallowed objects may be helped to pass through the digestive tract, or they may need to be surgically removed; inhaled or aspirated foreign bodies may require specialized treatments, some of which may be invasive. Objects inserted into the nose or ears can often be removed at a physician's office with the right tools; this is usually not invasive.
 
If you or someone you love has a foreign object in their ear, nose or throat, please come to Columbia Clinic Urgent Care for professional and prompt care. Call us today to book an appointment for foreign body removal or visit us. We serve patients from Portland OR, PDX, Happy Valley OR, Tigard OR, Milwaukie OR, Cedar Hills OR, Cedar Mill OR, Lake Oswego OR, Oak Grove OR, Vancouver WA, Aloha OR, Minnehaha WA, Gladstone OR, Tualatin OR, West Linn OR, Fairview OR, Oregon City OR.
ADDITIONAL SERVICES YOU MAY NEED