Fractures Treatment Clinic Questions and Answers
Never leave a fracture untreated. Columbia Clinic Urgent Care helps treat fractures, and we accept walk-ins.

Call us

today or visit us online to book an appointment.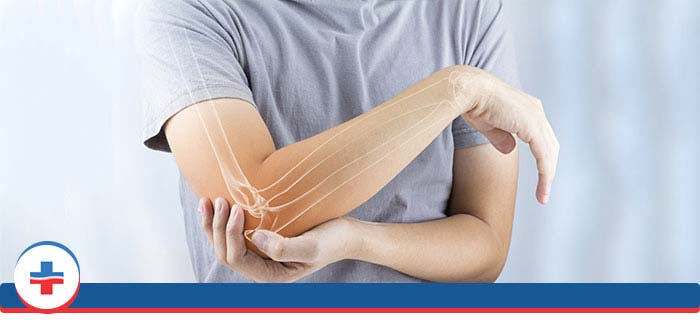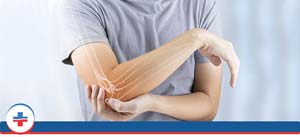 Table of Contents:
How do you tell if a bone is fractured or sprained?
Does urgent care treat fractures?
What happens if a fracture is left untreated?
How do you tell if a bone is fractured or sprained?

Depending on the extent of an injury, it can be hard to tell the difference between a fracture and a sprain, particularly for smaller bones. Both sprains and fractures can happen as the result of a fall, accident, sports injury, or other trauma to the affected area. These injuries have a lot of similar symptoms, although the actual diagnosis is very different. A sprain is an injury to the soft tissue, whereas a fracture is a break in the bone. In both cases, you may experience pain, swelling, bruising, and trouble moving the affected area of the body, as well as an inability to put weight on it. A sprain happens as the result of the ligaments around a joint being stretched too far or tearing. Sprains can typically be treated at home with rest, ice, and anti-inflammatories. Your doctor may also suggest wrapping the injured area with a compression sleeve or bandage to help stabilize the area while it heals to avoid additional stress or risk of injury. In severe cases, a sprain may require surgery in order for it to properly heal. An x-ray can help determine if an injury is a sprain or fracture, as in the case of a fracture it will show the doctor where the actual break in the bone is and how severe it is. Most broken bones will require a cast or some form of stabilization while the bone fragments heal and fuse back together. For more severe breaks, the doctor may want to do an MRI or CAT scan as well to check for damage to the surrounding muscles, ligaments, and tendons. In severe breaks, surgery may be required to insert plates, rods, or screws to help the bones fuse back together. With the symptoms of fractures and sprains being very similar, it is important to get checked out to ensure that you are treating the injury properly to avoid future pain and issues with mobility and strength in the affected area down the road. Untreated fractures can heal incorrectly causing future instability and pain as the bone doesn't line up properly.
Does urgent care treat fractures?

Urgent care clinics can treat fractures depending on the extent of the injury. Severe fractures where there are multiple bones suspected of being broken, or one bone is broken in several places, or in the case of a bone protruding through the skin are emergencies and need to be treated through a hospital emergency room. An emergency room will have adequate equipment and medical health professionals on hand or on call to properly deal with these types of injures as they will require more extensive treatment, up to and including surgery. Urgent care is able to diagnose and treat mild to moderately broken bones such as stable fractures, stress fractures, hairline fractures, and greenstick fractures. A broken bone can be diagnosed through a physical exam and an x-ray to determine the type and extent of the fracture. Some urgent care clinics have x-ray machines on hand to help with this. Once a fracture has been diagnosed, it is stabilized to reduce swelling and then treated with a cast or brace to immobilize the break and ensure the broken bones heal properly. Casts or braces are often worn for several weeks to allow the fracture to fully heal before being exposed to external forces that could cause it to rebreak. Doctors will also provide a recommendation on pain management, typically over-the-counter acetaminophen, ibuprofen, or aspirin to help relieve pain as well as help with inflammation and swelling.
What happens if a fracture is left untreated?

While bones are great natural healers and once fully healed are as good as new, if left untreated to heal on their own without medical intervention, serious complications can happen down the road. In some cases, untreated fractures don't actually heal on their own, leaving the individual with a broken bone that will cause the pain, swelling, and tenderness to get worse over time. In cases where the untreated fracture does heal, it will take longer than a treated fracture. Broken bones that do heal on their own may not realign themselves properly while they heal, which leads to instability due to misalignment in the bone pieces. Over time this can lead to pain in the affected bone as well as injury in other parts of the body to overcompensate for the unstable limb.

Got a fracture? call us or visit us online to book an appointment. We serve patients from Portland OR, PDX, Happy Valley OR, Tigard OR, Milwaukie OR, Cedar Hills OR, Cedar Mill OR, Lake Oswego OR, Oak Grove OR, Vancouver WA, Aloha OR, Minnehaha WA, Gladstone OR, Tualatin OR, West Linn OR, Fairview OR, Oregon City OR.
ADDITIONAL SERVICES YOU MAY NEED