Sports Physicals and ImPACT Concussion Testing Q&A
ImPACT testing can track concussion progress caused by sports injuries, car accidents, abuse, falls, or other traumas and help ensure concussion treatment leads to a full recovery. Concussion diagnosis and treatment are available at Columbia Urgent Care. Walk-in or contact us today for more information. We have convenient locations to serve you in 82nd Avenue Portland OR, Division St Portland OR, Mall 205 Portland OR, Clackamas Happy Valley OR, and Tigard OR.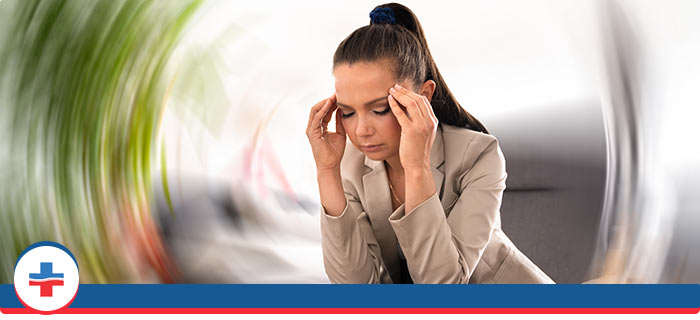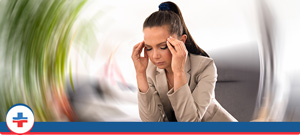 Table of Contents:
What is an ImPACT test for concussion?
What happens during ImPACT testing?
How accurate is a concussion test?
What are the symptoms of a concussion?
What is an ImPACT test for concussion?

A common brain injury testing protocol is ImPACT, which stands for Immediate Post-Concussion Assessment and Cognitive Test. It is a computerized tool for testing a person's cognitive abilities (thinking and memory). It consists of a series of timed questions in several areas and takes about 25 minutes.

In line with its name, this test was designed for use immediately following a concussion. ImPACT testing may be recommended by a physician or healthcare provider for anyone who has suffered brain trauma from sports injuries, car accidents, abuse, falls, or other trauma. Developing a treatment plan after a brain injury is first diagnosed helps clinicians determine what treatments to provide. Continual testing allows them to monitor progress over time.

The test is also recommended for high-risk individuals, such as youth athletes playing collision or high-contact sports. ImPACT is recommended for professional and student-athletes before engaging in sports because it works best when baseline levels are available for comparison. There is a growing awareness of the importance of baseline testing in the recovery process, and people are increasingly using this tool to plan and track their progress.
What happens during ImPACT testing?

Rather than a diagnostic tool, the ImPACT Test plays an important role in the comprehensive evaluation and management of concussions. Using this sophisticated cognitive test, healthcare professionals can assess verbal memory, visual memory, processing speed, and reaction time following a concussion.

A vital piece of data used by healthcare providers to assess recovery from concussions is the ImPACT Test. Using ImPACT testing in conjunction with other concussion management tools can help concussion management teams make the right decisions about return to play and additional treatment when interpreted by trained specialists. The results of baseline ImPACT testing do not prevent concussions or eliminate the need for a physician's evaluation. Concussions will continue to occur as long as contact occurs to the head, so a physician's evaluation is crucial before returning to play.

During the testing cognitive function is tested with a series of questions pertaining to verbal memory, visual motor speed, attention, visual memory, multi-tasking ability, and attention.
How accurate is a concussion test?

Concussions can be diagnosed with other tools such as symptom checklists, physical examinations, and brain scans, not ImPACT. To develop a treatment plan, physicians use ImPACT to measure progress in recovery. Other models designed to properly test concussions are highly accurate.
What are the symptoms of a concussion?

You can suffer a concussion if you suffer a traumatic brain injury. Headaches, memory problems, balance problems, and coordination problems are common temporary effects. In most cases, concussions are caused by blows to the head. Concussions can also be caused by violent shaking of the head and upper body. It is possible to lose consciousness after a concussion, but most don't.

Concussions are most commonly caused by falls. Those who play contact sports, such as football or soccer, are also at risk of concussions. An individual who has suffered a concussion usually recovers fully. Regardless of the symptoms experienced or the degree of perceived severity concerning the injury it is always a good idea to seek out urgent care in the case of head trauma.

A concussion can cause subtle signs and symptoms that are not apparent right away. Some symptoms may last for a few days, a few weeks, or even a couple of months. Accompanying physical symptoms may include ringing in the ears, headache, nausea, vomiting, blurry vision, and fatigue or drowsiness.

Headaches, amnesia, and confusion are common symptoms after a concussive traumatic brain injury. In most cases, amnesia is characterized by forgetting the event that led to the concussion.

Concussion diagnosis and treatment are available at Columbia Urgent Care. We serve patients from Portland OR, PDX, Happy Valley OR, Tigard OR, Milwaukie OR, Cedar Hills OR, Cedar Mill OR, Lake Oswego OR, Oak Grove OR, Vancouver WA, Aloha OR, Minnehaha WA, Gladstone OR, Tualatin OR, West Linn OR, Fairview OR, Oregon City OR.
ADDITIONAL SERVICES YOU MAY NEED