Lacerations Treatment Clinic Questions and answers
Columbia Clinic Urgent Care provides laceration repairs for cuts and wounds. We are available by walk-in or appointment 7 days a week! For more information,

call us

or book an appointment online. We have

convenient locations

to serve you in Portland OR, Clackamas OR, and Tigard OR.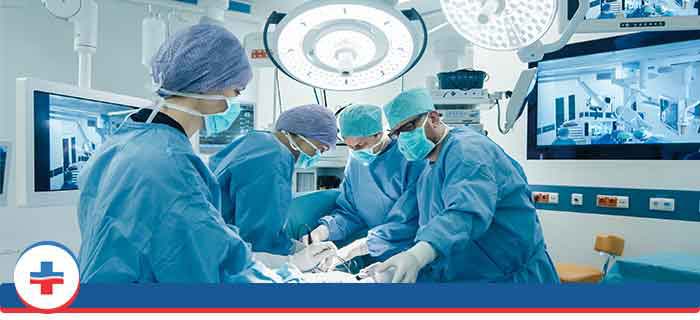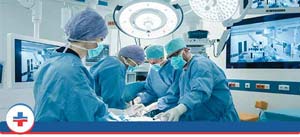 Table of Contents:
What are lacerations caused by?
What are the symptoms of a laceration?
What is the difference between a cut and a laceration?
What is laceration treatment?
What are lacerations caused by?

A laceration is referred to as a skin wound. There is no skin missing, as it's typically a cut thought of as a wound caused by something sharp, like a knife. Lacerations tend to be caused by blunt trauma to the body. Even though it can be hard to see the laceration depending on how much blood there is, a laceration is one of the easiest medical conditions to diagnose, this is done by a physical exam through a medical provider.

Many will experience a minor cut or laceration which is considered deeper and more irregular in shape, at least once in their life.
What are the symptoms of a laceration?

Lacerations make themselves easily noticeable both visually and symptomatically. As well as being able to visually see the cut almost as soon as it happens, many symptoms following a laceration include:

– Pain (pain from a laceration can range from mild to severe depending on the injury)
– Bruising
– Bleeding
– Swelling
– Skin discoloration around the wound

If a laceration is considered severe, prompt treatment is essential for preventing any further complications. It is crucial you see a doctor immediately if you or a family member experience any of the following that is associated with a cut or laceration:

– Bleeding that cannot or will not stop
– Blood spurting out of the wound
– Cuts or lacerations near or to the eye
– Partially severed fingers and/or toes
– Signs of shock setting in (like weak pulse, clammy skin, and rapid breathing)
What is the difference between a cut and a laceration?

The words "cut" and "laceration" are usually used interchangeable, as both indicate that your skin has been wounded by a sharp object. It is noted, that a cut is more often referred to as being a minor wound, while a laceration is often a deeper and more serious injury.

Most cuts are considered not life or limb-threatening, and can be easily treated with at-home first aid kits, some pressure, and some antibacterial ointment. To prevent further infection, make sure to wash the wound out before applying first aid materials to the wound.

Many lacerations; however, will need medical attention, as they tend to be a deeper cut which can sometimes lead down to the bone and injuring other areas of the body in the process and will not stop bleeding on their own. Many times, you will need stitches or sutures to keep the skin together to help the healing process start.
What is laceration treatment?

The first step when you notice a laceration is to help stop the bleeding, do this as soon as possible. The wound should be applied with pressure with a clean cloth if one is available.

Once you have applied pressure, it is best to visit a walk-in clinic for minor lacerations that are not life or limb-threatening like Columbia Clinic Urgent Care. If you are dealing with a life or limb-threatening laceration, immediately seek medical attention from the nearest emergency room.

After a physical exam is completed, the laceration will be thoroughly cleaned by a medical provider, and an in-depth evaluation will occur. Wounds like a laceration can be treated based on what the medical provider recommends would be best suited for your specific laceration, this may include:

– Sutures
– Wound adhesive
– Staples
– Pressure dressing

This is to ensure that the laceration does not re-open once treated, and continues to heal properly. If the wound is red or showing any signs of infection, a medical provider may prescribe antibiotics as a treatment option on top of the laceration to help. Make sure to notify the medical provider helping you if the wound was from an animal or insect bite, as a tetanus shot may be in order. Tetanus shots are typically good for up to 10 years, although deep lacerations may call for a tetanus shot update if the last one was given more than 5 or so years ago.

For more information call one of our locations today or book an appointment online through our website, or simply walk right in! We serve patients from Portland OR, PDX, Happy Valley OR, Tigard OR, Milwaukie OR, Cedar Hills OR, Cedar Mill OR, Lake Oswego OR, Oak Grove OR, Vancouver WA, Aloha OR, Minnehaha WA, Gladstone OR, Tualatin OR, West Linn OR, Fairview OR, Oregon City OR.

ADDITIONAL SERVICES YOU MAY NEED