Pediatric Diarrhea Treatment Doctor Q/A
Diarrhea is a common illness among children. Diarrhea is frequently caused by a virus or bacterial infection. Dehydration and loose, watery feces are potential symptoms. While treating your child's diarrhea, keep an eye out for signs of dehydration. If your child exhibits any signs or symptoms of dehydration, contact a doctor immediately at Columbia Clinic. For more information, contact us or schedule an appointment online. We have convenient locations to serve you in 82nd Avenue Portland OR, Division St Portland OR, Mall 205 Portland OR, Clackamas Happy Valley OR, and Tigard OR.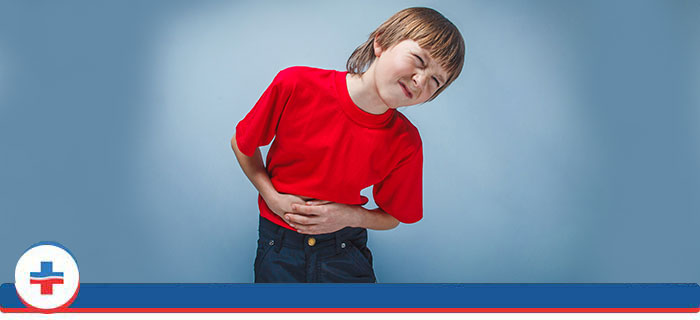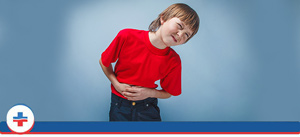 Table of Contents:
What are the symptoms of diarrhea?
What are the complications of diarrhea?
When should I bring my child to see a doctor for diarrhea?
How is diarrhea treated in kids?
What are the symptoms of diarrhea?

The presence of loose or watery stools is a sign that you are suffering from diarrhea. Diarrhea is a very common experience that you will often recover from on your own.
There are many causes of diarrhea, and it usually goes away on its own within one to three days. It is common for people who suffer from diarrhea to need to use the restroom more frequently than they should. There may also be cramps, bloating, and nausea in the lower abdomen.

There are some serious complications that can result from diarrhea, but they usually last for a fixed amount of time and are of a fixed severity. Aside from dehydration, diarrhea can cause electrolyte imbalances (loss of sodium, potassium, and magnesium), as well as kidney failure (because the kidneys are not supplied with enough blood/fluid). Your stool contains water and electrolytes, which you lose during diarrhea. Replace what you lose with plenty of fluids. When dehydration does not get better on its own or if it worsens and you do not seek treatment, it can be serious.

It is possible to classify diarrhea based on its duration in several ways. There are several types of diarrhea, but acute diarrhea is the most common. One to two days of loose, watery stools are typical of an acute diarrheal episode. Most cases of this type disappear without treatment after a few days. After two to four weeks, persistent diarrhea usually subsides. Diarrhea that lasts for more than four weeks or comes and goes frequently over time is considered chronic diarrhea.

There are also different ways in which diarrhea can be experienced, beyond duration-based classification. Inflammatory diarrhea, watery diarrhea, and fatty diarrhea are the three basic types of diarrhea. Watery diarrhea can be classified into three types: osmotic, secretory, and functional. Inflammatory bowel syndrome is the most common cause of functional diarrhea, including watery diarrhea. Malabsorptive diarrhea is characterized by weight loss, excessive gas, and steatorrhea. Infectious diseases such as Giardiasis are common. A person with ulcerative colitis or Crohn's disease may experience inflammatory diarrhea, which may include blood and pus in the stool and elevated fecal calprotectin levels. It is also possible for bacteria and parasites to cause inflammation.
What are the complications of diarrhea?

Dehydration is one of the most common complications that results from bouts of diarrhea. The risk of this occurring is higher in young children and people with weakened immune systems. Dehydration symptoms can range from mild and nearly undetectable to severe with serious ramifications. If you are moderately or severely dehydrated, your heart and lungs are stressed. There is a possibility of life-threatening shock in the worst-case scenario.
When should I bring my child to see a doctor for diarrhea?

Children who experience blood in the stool, stomach pain, vomiting, high fevers, weight loss, and infrequent urination should see a doctor. There are also signs such as frequent diarrhea, extreme thirst, and a child not wanting to drink liquids. The general rule is that if you have any concerns about your child's diarrhea or if it persists, you should take them to the doctor.
How is diarrhea treated in kids?

A child's general health, age, and symptoms will determine how he or she is treated. There will also be a variation depending on the severity of the diarrhea and any underlying causes.
With diarrhea, dehydration is a major concern particularly among children for this reason fluid replacement is usually part of the treatment in most cases. In the case of a bacterial infection, antibiotics may be prescribed.

You should see a doctor about your child's diarrhea if it doesn't resolve within a day or two, they experience any additional symptoms, they experience diarrhea frequently, or if you have any other cause for concern as a parent. For more information, contact us or schedule an appointment online. We serve patients from 82nd Avenue Portland OR, Milwaukie OR, Oak Grove OR, Division St Portland OR, Woodstock OR, Gresham OR, Mall 205 Portland OR, Clackamas OR, Glenfair OR, Happy Valley OR, Gladstone OR, Oak Grove OR, Tigard OR, Tualatin OR, Beaverton OR.
ADDITIONAL SERVICES YOU MAY NEED