Pediatric Pneumonia Treatment Specialist Q&A
Does your child have pneumonia, don't delay and get comprehensive treatment today! Call our team at Columbia Urgent Care or visit us online to book an appointment. We have Convenient Locations To Serve You at 82nd Ave, Mall 205, Division St, Tigard and Clackamas. Hours Vary By Location.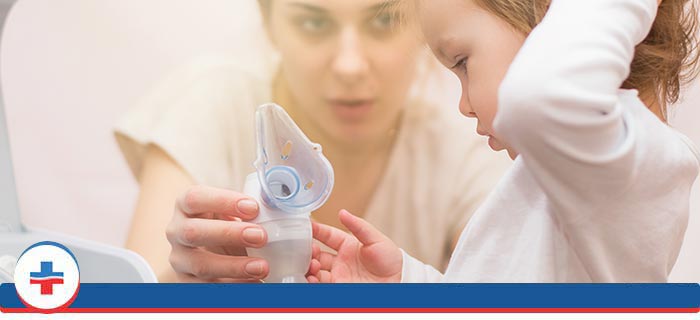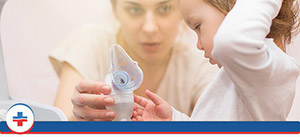 Table of Content:
What is pediatric pneumonia?
What are the signs of pneumonia in a child?
What are the 4 stages of pneumonia?
How do you treat pediatric pneumonia?
What is pediatric pneumonia?

Pneumonia is a medical condition that can affect people of all ages, although it has a higher likelihood of developing in children and older adults. In the case of children, the classification of pneumonia is used to describe most forms of lung infection that can develop. Symptoms can range from being mild to severe for patients of all ages and children are typically able to recover fully from pneumonia with proper medical care and attention. Pneumonia can be caused by the presence of bacteria, viruses, or other microorganisms that spread into the lungs.

In most cases, pneumonia develops following another illness that affects the lungs, such as an upper respiratory infection or the flu. The spread of pneumonia can be reduced and minimized through good hygiene practices that include regularly washing the hands, as well as ensuring surfaces are kept clean and disinfected. Pneumonia is spread from person to person and is not contracted as a result of the weather, although the chances of catching pneumonia are higher during colder months, simply because kids are spending more time indoors and in close contact with other people.
What are the signs of pneumonia in a child?

Regardless of age, pneumonia symptoms can vary from one person to the next, ranging from mild to severe. Children and older adults have the highest risk of contracting pneumonia through contact with an infected individual. The symptoms will be different in type and severity based on whether the pneumonia illness is the result of a virus or bacteria. For cases of pneumonia caused by bacteria, symptoms will typically include fever, mucus-filled coughing, cough that causes pain, diarrhea, vomiting, unusual or excessive tiredness, and a lack of appetite.

These symptoms can also show up in a case of pneumonia caused by a virus, with additional symptoms including headache, chills, harsh or rapid breathing, or a general fussy demeanor. In the case of a virus, symptoms that affect the child's breathing can often develop more slowly. The breathing problems may start out as wheezing before they develop into a worsening cough. Symptoms of pneumonia can often be mistaken for those of a cold or other common illness, usually appearing at the end of an illness. When these cold-like symptoms get worse, it is time to take your child to see the doctor check for signs of pneumonia.
What are the 4 stages of pneumonia?

Pneumonia will typically last for a week to ten days, with the illness progressing through four different stages during this time. The first stage occurs within 24 hours immediately following the initial infection and is known as congestion. In this phase, a large number of bacteria are present inside of the lungs, however, there are not enough available white cells in the blood to fight off the infection. Stage 2 is known as red hepatization and immediately follows stage 1.

This stage occurs 48 to 72 hours following the initial infection and will last for typically 2 to 4 days. In this stage, one or both of the lungs affected by the infection will be drier, more granular, and airless, appearing similar in consistency to the liver. The airways of the lungs can become clogged with bacteria, cellular debris, and red and white cells. In stage 3, also known as grey hepatization, the consistency of the lungs remains similar to that of the liver, although the color will change to a grey or yellow tone. This stage happens on days 4 to 6 and will last for 4 to 8 days.

The red blood cells will break down, as well as the fibrin and hemosiderin, and a large white blood cell known as macrophages will start to form. Stage 4 is the final stage where the body recovers from the infection. This typically occurs around days 8 to 10 when the broken-down cells are reabsorbed into the body for elimination and the macrophages work to clear leftover debris and white blood cells. The lung function will return to normal, and people may find themselves coughing up some of the leftover debris from the lungs.
How do you treat pediatric pneumonia?

Treatment for pneumonia will depend on the cause of the infection. Pneumonia caused by a virus will limit the treatment options, and in many cases, doctors will recommend treating it with rest and if needed, medication to help control the child's fever. It is not suggested to use cough medicine, as coughing helps to remove the excess mucus from the lungs and clear them out. When pneumonia is caused by bacteria, antibiotics can be used at the recommendation of, and as prescribed by, your child's doctor.

As pneumonia can develop into a serious illness in infants and children, it is recommended to get your child seen by a doctor early on if they are showing symptoms of pneumonia. The team at Columbia Clinic Urgent Care is available to see patients of all ages for a wide range of medical concerns, including possible pneumonia, on a walk-in basis. We serve patients from Portland OR, PDX, Happy Valley OR, Tigard OR, Milwaukie OR, Cedar Hills OR, Cedar Mill OR, Lake Oswego OR, Oak Grove OR, Vancouver WA, Aloha OR, Minnehaha WA, Gladstone OR, Tualatin OR, West Linn OR, Fairview OR, Oregon City OR.
ADDITIONAL SERVICES YOU MAY NEED