Pediatric Urgent Care in Happy Valley, OR
When You Are Looking for Pediatric Urgent Care Services, Make Sure You Think of Columbia Clinic Urgent Care. We Have Location in the Happy Valley, OR Area. Our Doctors Want to Make Sure that Your Little Ones are Always in Good Shape. Make an Appointment Online, Call or Simply Walk In Today!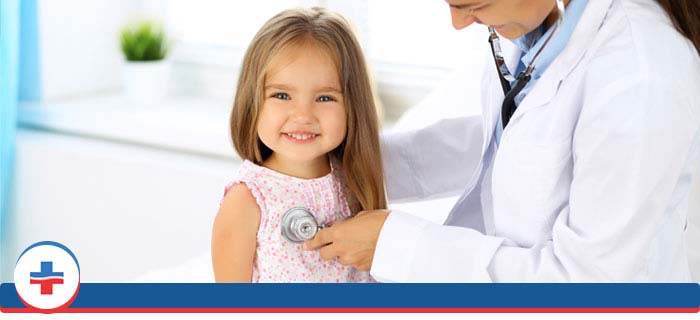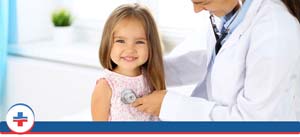 When your primary pediatric doctor is unavailable, skip the long waits and high costs of an emergency room and visit the board-certified doctors at Columbia Clinic Urgent Care. Our physicians have years of experience in pediatric urgent care and can treat many nonlife-threatening illnesses and injuries that many associate with an automatic trip to the emergency room. Your child will be seen promptly in our state of the art urgent care center. If there is a small wait, it'll be in a clean, quiet, and comfortable patient lounge where our staff will frequently check with you to make sure you are comfortable. We realize that visiting a new place with a new doctor they've never met before can be very stressful for a child, especially when they aren't feeling well. Our kid-friendly environment will put them at ease and take a lot of stress out of a visit to a doctor's office. No appointment is needed to see our physician and we have convenient location in the Happy Valley, OR area. Don't delay your child's recovery and visit us today!
"Uh oh, I think I broke something," is not something you want to hear from your child. However, it is something you want to know for sure one way or another. If your child has taken a nasty fall and you are concerned that they may have fractured something, visit our walk-in medical clinic today. We have a digital x-ray onsite and available to our doctors. This powerful diagnostic tool will help them determine if something is broken, sprained, or strained. With this information, our physician can then treat your child to help them back onto a healthy path again. Bring your child to our expert doctors so we can ensure a quick recovery and prevent further aggravation of an injury.
Has your child suffered a laceration? A laceration usually is defined as a deep or jagged cut or tear of the skin. These injuries need stitches (also known as sutures) for them to properly heal without deep scarring. A laceration is considered life-threatening when the bleeding is severe and can't be stopped after 10 minutes of pressure or if blood is spurting out. In this case, you should immediately call 911. For nonlife-threatening lacerations, your child should receive stitches within 6 hours of an injury, making our urgent care center ideal for assistance. You should certainly come to our facility if the laceration has been caused by an animal or if your child has not had a tetanus booster shot within the last 5 to 10 years. While no one enjoys getting stitches, you can rest assured we'll do our best to make the process as quick as possible, so your child can start to feel better and heal their injury.
Besides the Tetanus vaccine, Columbia Clinic Urgent Care also carries many of the other needed immunizations to keep your child safe from preventable diseases. Many of these need to be kept up to date for your child to attend school. Bring your child's immunization card with you and we'll check to see which vaccines are needed and recommended. Parents, bring your information in and we'll make sure your immune system is fully equipped to fight off the same preventable diseases. Just because you got a shot when you were a child doesn't mean your immunization has continued into adulthood. Set a good example and get your needed booster shots today!
Columbia Clinic has convenient location in the Happy Valley, OR area with more clinics inside Portland, OR. Our Happy Valley, OR location's times of operation are:
Clackamas, OR (Happy Valley)
9995 SE 82nd Ave.
Happy Valley, OR 97086
Monday – Friday: 8:00 AM – 6:00 PM
Saturday: 9:00 AM – 4:00 PM
Sunday: Closed
Call: (503) 996-5676
Columbia Clinic takes most major insurances. Visit our insurance page to see a list of carriers we currently accept. Don't see your insurance company listed or are you uninsured? Call one of our centers today, and our friendly staff will research what options are available to you, including our affordable self-pay rates. We look forward to serving you!
ADDITIONAL SERVICES YOU MAY NEED