Pelvic Pain: Causes, Symptoms, Treatment Q&A
Pelvic pain is pain or discomfort in the lower abdomen or pelvis. It can have a variety of causes and ranges in intensity. Pelvic pain during sex or bowel movements and vaginal discharge are all common signs of pelvic pain. Depending on the underlying reason, pelvic discomfort may require different treatments. Over-the-counter painkillers can be used to treat milder cases, but surgery may be necessary for more serious ones. It is crucial to consult your healthcare professional if you have persistent or severe pelvic discomfort in order to identify the underlying cause and create an effective treatment strategy. For more information, contact us or schedule an appointment online. We have convenient locations to serve you in Portland OR, Clackamas, OR and Tigard, OR.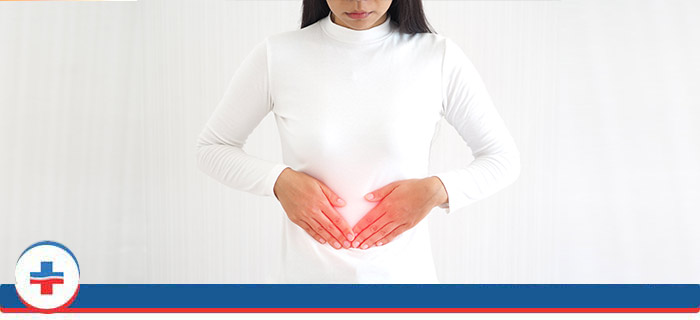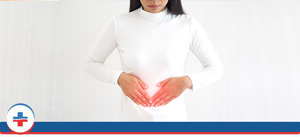 Table of Contents:
What causes pelvic pain in females?
When should you worry about pelvic pain?
What does pelvic pain feel like?
How do you relieve pelvic pain?
What causes pelvic pain in females?

Pelvic pain can be caused by a wide array of medical conditions which is why it's important to have it addressed by a qualified medical professional. In women, pelvic pain may be caused by:

– Appendicitis.
– Bladder conditions.
– Broken pelvic bones.
– Cervical cancer.
– Ectopic pregnancy.
– Endometriosis.
– Hernia.
– Intestinal disorders.
– Kidney infection.
– Kidney stones.
– Menstrual cramps.
– Miscarriage.
– Nerve conditions.
– Ovarian cancer.
– Ovarian cysts
– Ovarian disorders.
– Ovulation.
– Pelvic inflammatory disease (PID).
– Pelvis disorders.
– Pregnancy.
– Psychogenic pain
– Sexually transmitted infections (STIs).
– Uterine cancer.
– Uterine fibroids.

It's important to consult with a doctor about your pelvic pain to safeguard your health and prevent discomfort moving into the future.
When should you worry about pelvic pain?

Seeking medical care when your pelvic pain symptoms are long-lasting or severe is very important when it comes to protecting and improving your health. If you have pelvic pain that lasts for longer than a week, schedule an appointment with your primary healthcare provider.

However, you should go to the nearest ER (emergency room) as soon as possible if:

– You're experiencing pelvic pain that is stabbing, severe, or comes on suddenly.
– You're unable to stand up straight.
– You're unable to walk properly.
– There's blood in your urine or stool.
– You're running a fever.
– You're pregnant.
– You've been pregnant within the last six months.
What does pelvic pain feel like?

Pelvic pain does not come in a one-size-fits-all box. It may be dull and consistent discomfort, it may be periodic and sharp sensation, or it may be somewhere in the middle. Pelvic pain is often accompanied by other symptoms such as:

– Bloating.
– Chills.
– Constipation
– Diarrhea.
– Fever.
– Gas.
– Groin pain.
– Hip pain.
– Menstrual pain.
– Pain during sex.
– Painful urination.
– Rectal bleeding.
– Vaginal bleeding, spotting, or discharge.

Whether your pain is mild or severe, it's important to get assessed by a healthcare provider to rule out more serious conditions that may be causing your discomfort. When diagnosing the cause of pelvic pain, your physician will review your symptoms and medical history and perform the necessary tests to come up with an accurate diagnosis. Once this is achieved, a treatment plan can be formulated.
How do you relieve pelvic pain?

Without treatment and care, pelvic discomfort can cause disturbances to day-to-day life and continue to worsen over time. If you're experiencing pelvic pain, there are ways that you can mitigate and manage your symptoms at home. This includes:

– Taking over-the-counter pain relievers to reduce the swelling contributing to pelvic pain.

– Making time for exercise and stretching to increase blood flow and circulation to the affected area.

– Applying heat packs, a heating pad, or a warm compress to the aching area. Taking a hot bath may also help relieve pain.

– Eliminating tobacco products, as they can inflame nerves and cause pain.

– Take supplements if your pelvic pain symptoms are the result of a vitamin or mineral deficiency. You should always talk to your healthcare provider before incorporating any new supplements into your routine.

– Doing relaxation exercises such as yoga, mindfulness, and meditation to help reduce stress and tension.
If you have pelvic pain that developed suddenly or is severe in nature, call your healthcare provider as soon as possible. They may be able to accommodate a same-day visit or direct you to an urgent care facility or ER.

When you start experiencing pelvic pain, it can be hard to know why it's happening or where the pain is emanating from. Symptoms can be caused by an infection in the area, damage to your pelvic bone, or something misfiring in your non-reproductive internal organs. In women, pelvic pain can also be an early indicator that something is going on with the reproductive organs in their pelvic area.

At Columbia Clinic Urgent Care, our team of medical professionals understands how debilitating pelvic pain can be as you move through your day-to-day life. For safe and reliable care that you can depend on, contact our team of pelvic pain specialists or book online to schedule an appointment at your earliest convenience. We have convenient locations to serve you in Portland OR, Clackamas, OR and Tigard, OR.
ADDITIONAL SERVICES YOU MAY NEED