Primary Care Services in Greater Portland, OR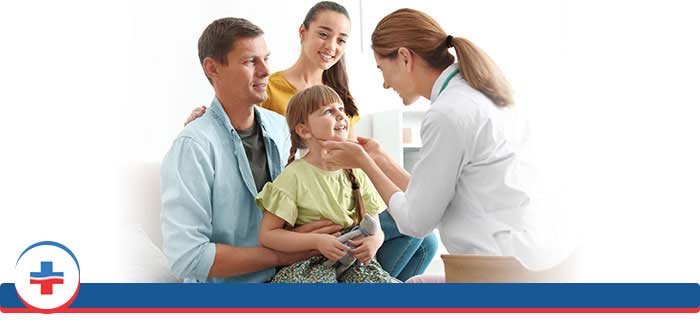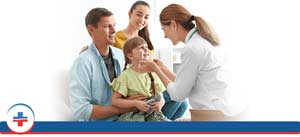 Table of Contents:
What is a primary care physician?
Why is primary care important?
Are you looking for a primary care physician for you or a member of your family? Do you have a friend, or know someone who has recently moved to the area, who needs to find a new primary care doctor? Then look no further! At Columbia Clinic Urgent Care & Walk-in Clinics we are here to care for any of your urgent care medical needs. In addition to urgent care, we are also here to offer primary cares services for the day to day medical needs of you, your family, and your friends. Our compassionate and highly trained medical staff want to help put your mind at ease when it comes to the physical health and well-being of your family. We understand how important it is for you to be able to sleep at night knowing that you and your family are receiving the best in health care services. What is a primary care physician? Why is primary care important? Let us take just a minute to answer these two important questions for you.
What is a primary care physician?

A primary care physician is a doctor who has taken extensive training in family medicine, or general practice, as well as in pediatrics, or internal medicine. They are available to assist you and your family with your everyday health care needs. Generally, we will begin seeing a primary care physician as a child for our routine check ups, vaccinations, and immunizations. A primary care physician is knowledgeable in a variety of areas and able to care for health care needs of patients of all ages. Should a patient have a medical condition requiring that they see a specialist, then their primary care doctor will collaborate with both the patient and the specialist. They are a key to keeping you and your family healthy. Your primary care physician will take time to personally get to know you and your family and your medical history. This allows them to be in the best position to provide you with the continuous health care, or long-term management for chronic medical conditions.
Why is primary care important?

Seeing a primary care physician can help keep you and your family healthy through regularly scheduled check up appointments. When you have a primary care physician, that you and your family see regularly, you take one of the most important steps in preventative health care. By means of these regular check ups you are able to build a comfortable, trusting, bond between you and your family doctor. Then on subsequent visits if there are changes in your health, or your families health, the change can be quickly identified and treated. These vital steps aid in preventing a more serious health problem from developing without detection. They are in the best possible position to help when a health concern arises or when you or your family are suffering from a common cold or influenza virus. Do you have questions about a particular medical procedure, treatment option, or medication? Your trusted primary care physician can provide you with reliable answers. A family primary care physician can also help with physicals for participation in sports or if your job requires it.

At Columbia Clinic and Urgent Care Walk-in Clinics we are dedicated to helping keep you and your family healthy. Our caring physicians realize that you and your family need a physician that you can trust and that will be there for you and your family when you need them most. Do not hesitate! Pick up the phone and call to schedule your appointment right away. You are also welcome to stop in at any one of our 5 convenient locations in the Portland metro area. We have clinics at 82nd Ave, Mall 205, Division St, Tigard and Clackamas. Visit our website to find a location and hours that are best for you. Let the friendly and experienced medical staff at Columbia Clinic Urgent Care & Walk-in Clinic help you, your family members, and your friends, stay on the road to health!
ADDITIONAL SERVICES YOU MAY NEED