4 Questions to Ask Respiratory Syncytial Virus (RSV) Treatment Doctor
If you are suffering from RSV, come to Columbia Clinic Urgent Care where our providers will provide comprehensive treatment. For more information, please contact us or request an appointment online. We have convenient locations to serve you at 82nd Avenue Tibbetts St Portland, Mall 205 Washington St Portland, Division St Portland, Tibbetts Street Portland OR and Tigard, OR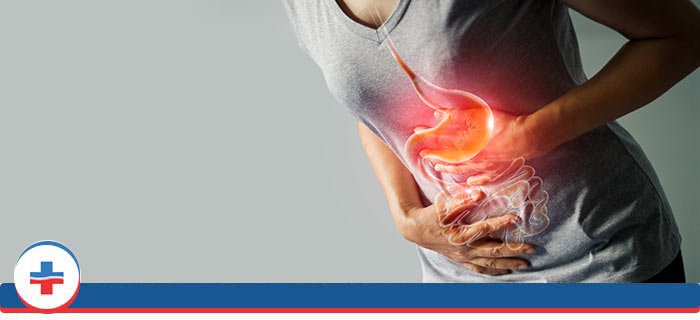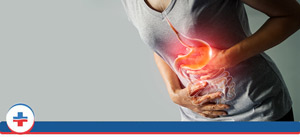 Table of Contents:
What are the first signs of RSV?
How long does RSV usually last?
Is RSV a serious illness?
How contagious is RSV?
What are the first signs of RSV?

The signs and symptoms of respiratory syncytial virus infection usually appear four to six days after exposure. RSV usually causes mild cold-like symptoms in adults and older children. A congested or runny nose, a low-grade fever, sneezing, sore throat, headaches, or a dry cough may occur.

It is possible for RSV infection to spread to the lower respiratory tract, resulting in pneumonia or bronchiolitis by inflaming the small airways entering the lungs. A severe cough, wheezing, fever, and blueish skin color (cyanosis) may be signs and symptoms. Breathing may also become difficult and rapid.

RSV is most severe in infants. When an infant has a severe RSV infection, he or she may experience short, shallow, or rapid breathing. In addition, it can cause irritability, excessive tiredness, poor feeding, and coughing.
How long does RSV usually last?

After being exposed to RSV, symptoms usually appear between two and eight days later. It usually takes three to seven days for symptoms to appear. Within one to two weeks, most children and adults are fully recovered.

Children with bronchiolitis may require oxygen treatment in the hospital. To stay hydrated, your child may need intravenous fluids if he or she is unable to drink due to rapid breathing. A respirator may be necessary to help infected babies breathe on rare occasions. Hospitalization is only required for about 3% of children with RSV. Within two or three days of being admitted to the hospital, most children are able to return home.

In severe cases of RSV, older adults and people with weakened immune systems may need to be hospitalized. During your hospital stay, you may receive oxygen or a breathing machine (ventilator) to help you breathe or IV fluids to help you stay hydrated.
Is RSV a serious illness?

Infections of the lungs and respiratory tract are caused by a respiratory syncytial virus (RSV). The virus is so common that most children have been infected by age 2. Adults can also be infected with respiratory syncytial virus (sin-SISH-ul).

Symptoms of RSV are mild in adults and older, healthy children. To relieve discomfort, self-care measures are usually sufficient.
It is important to note that RSV can cause severe infection in some people, including babies 12 months and younger (infants), especially premature infants, people with heart or lung disease, older adults, or those with weak immune systems (immunocompromised).

In most cases, RSV causes mild, cold-like symptoms. RSV usually clears up in a week or two, but infants and older adults are more likely to experience serious symptoms. It is one of the most common causes of bronchiolitis (inflammation of the small airways of the lungs) and pneumonia (infection of the lungs) in children under one year of age.

In some cases when people with chronic obstructive pulmonary disease, asthma, or congestive heart failure suffer from RSV, their symptoms can worsen.
How contagious is RSV?

RSV is a seasonal illness like the flu. In most areas of the U.S., it occurs in late fall and lasts through early spring. Most children are infected with RSV at least once before they turn two years old. These symptoms are usually only mild and resemble those of a cold. There are, however, some babies and adults who are more susceptible to the infection.

When a person has symptoms for three to seven days, RSV is extremely contagious. It is possible for infants and people with weak immune systems to remain contagious for as long as four weeks.

A person infected with the virus spreads it through close contact when they sneeze or cough and the virus becomes airborne and enters their bodies through their eyes, nose, or mouth. Viruses can also be spread by touching objects that have been infected and then touching your face. It is possible for RSV to live for many hours on hard surfaces.

RSV treatment is available at Columbia Clinic Urgent Care Corp so contact us if you have more questions or you want to talk to our staff. We serve patients from 82nd Avenue Tibbetts St Portland, Milwaukie OR, Oak Grove OR, Mall 205 Washington St Portland, Fairview OR, Happy Valley OR, Division St Portland, Gladstone OR, Cedar Mill OR, Tibbetts Street Portland OR, West Linn OR, Aloha OR, Tigard OR, Lake Oswego OR, Tualatin OR, Oregon City OR.
ADDITIONAL SERVICES YOU MAY NEED