Sinus Infection Treatment Portland, OR
Don't Suffer from Sore and Blocked Sinuses. Come to Columbia Urgent Care for Sinus Infection Treatment in Portland, OR. Our Doctors Are Here to Help You on a Walk-In Basis.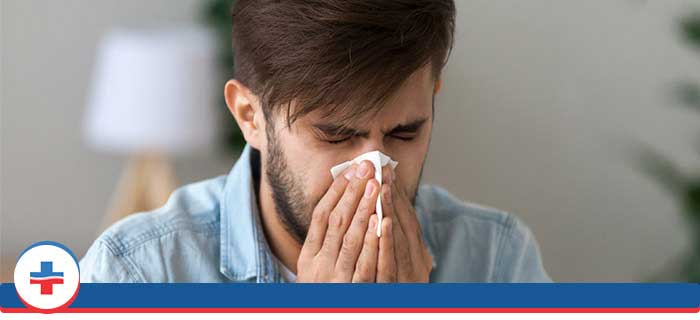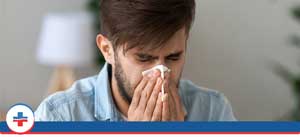 Table of Contents:
What are some common symptoms of a sinus infection?
How do you treat a sinus infection at Columbia Urgent Care?
Have you been experiencing congestion that just won't quit? Does it interrupt you during the day and prevents you from sleeping at night? Have you tried several remedies for what you think might be a common cold or even the flu with no results? Well, you may be experiencing a sinus infection. You have waited long enough to get the best treatment to heal you from this pain. It is time you come to Columbia Urgent Care for the treatment of your sinus infection. Don't wait to get an appointment with your primary care physician. Here at Columbia Urgent Care, we take your walk-in appointment, and you can be seen today! Here are a few questions we get from some of our patients when they ask about sinus infections:
What are some common symptoms of a sinus infection?

Sinus infections can resemble the flu and even a common cold, however, the causes of a sinus infection are very different. A sinus infection is caused by the inflammation and infection of your sinus cavities. Cold and allergies are generally the source of this inflammation and infection. The swelling of your sinus that occurs is called sinusitis, which is also what a sinus infection can be referred to as. Almost 40 million people in the United States suffer from a sinus infection in a year. Because of the inflammation of your sinuses, the sinus is not able to do the job they are created to do. It impairs their ability to produce the mucus that keeps the inside of your nose moisturized. When the sinus can't do this, they can become filled with bacteria which will harbor infection. A sinus infection typically lasts anywhere between ten days to two weeks.

The symptoms of a sinus infection include:

– Bad Breath
– Headaches
– A cough
– Congestion
– Loss of Smell
– Fatigue
– Pain and pressure in your face.
– Stuffy nose
– Nasal discharge
How do you treat a sinus infection at Columbia Urgent Care?

It is essential to treat your sinus infection as quickly as possible, as discomfort and the inflammation can grow and become more intense. If you begin to show symptoms of a sinus infection, it is crucial to come to our facility right away for immediate treatment. Although sinus infections typically last up to two weeks, they can continue to worsen, making daily living, focusing, and participating in life very difficult.

Here at Columbia Urgent Care, we have board-certified physicians who will discuss with you the symptoms you are experiencing as well as your medical history. Typically, the best way to treat sinus infections is to start with medications. Most medications will be decongestants, antibiotics for the infection, and an antihistamine to help with the inflammation.

Please keep in mind that antibiotics are only effective if your sinus infection is caused by bacteria. We will not prescribe antibiotics if we believe you have a viral infection. In this case, antibiotics will not be effective, and we will not prescribe them. We are mindful of the tendency for doctors to overprescribe antibiotics. Unfortunately, with viral infections we can just help you manage the symptoms until the infection has run its course.

Here at Columbia Urgent Care, we have several locations to serve the Portland area with all your non-life-threatening urgent care needs, as well as your primary care needs. Visit our website today to see the full range of services we provide and our locations. If you have any questions, give us a call or stop by and one of our well-informed staff members will be happy to assist you.

We look forward to meeting you and helping you feel better.
ADDITIONAL SERVICES YOU MAY NEED