Sports Physicals in Clackamas, OR
If you are looking for sports physicals in Clackamas (Happy Valley), OR, you have come to the right place. Columbia Clinic Urgent Care offers sports physical that involves two parts: a detailed overview of your medical history and a thorough physical examination. To get a sports physical exam, visit our

Clackamas, OR

urgent care center or call us today for more information. You can also book an appointment online.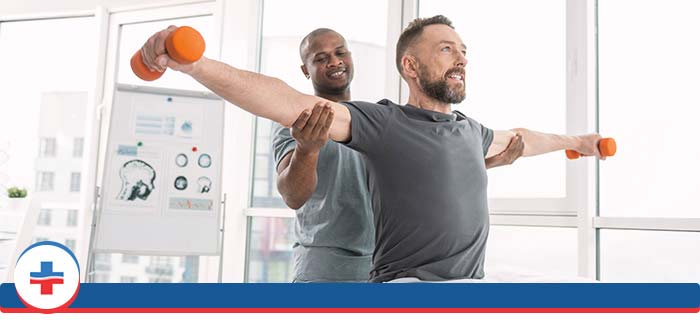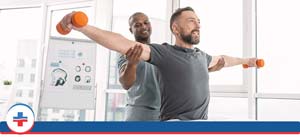 Table of Contents:
What is a sports physical?
Why is a sports physical important?
How often should I get a sports physical?
Does insurance cover sports physicals?
If you or your child have recently joined a new sports team or league, you may have been requested to get a sports physical prior to playing. Your institution, organization, or team need the physical exam results to clear you of any potential risk of preventable injury you might sustain from playing sports or other physical activity. At Columbia Clinic Urgent Care in Clackamas, OR, we can perform a sports physical on your or your child as part of our preventive healthcare services. Even though sports physicals are fairly routine, you may still have some questions before you visit our clinic to have one done. Below are some of the more common questions and answers for your information.
What is a sports physical?

A sports physical is a physical examination that focuses on establishing your current health and history in order to clear you for participating in a sports team, league, or other physical activity that may expose you to risk of injury.

During the exam, your physician will review any current health issues or pre-existing conditions and determine your current level of fitness to determine if participating in a sport will exacerbate any conditions you have or cause you further injury. A sports physical involves two parts: a detailed overview of your medical history and a thorough physical examination. The examination part of the sports physical includes documenting your height and weight, checking your blood pressure and pulse, checking your vision, heart, lungs, ears, nose, and throat, checking your abdomen, and evaluating your joints, flexibility, and strength.
Why is a sports physical important?

Sports physicals are an important step in preventing injury or exposing you to unnecessary risk associated with pre-existing conditions. A sports physical analyzes your current health, but also help you manage any current conditions that may be preventing you from participating in a sport. For example, if your asthma acts up when you run, your doctor may be able to help you find a daily medication that will control it enough to allow you to participate. Not only this, but your doctor can also advise on habits and exercises to help you from preventing potential injuries by recommending strengthening exercises or stretches.
How often should I get a sports physical?

As a general rule, a sports physical is required annually or at the start of every new season. Depending on the organization, school, or type of sport you participate in, you may be required to get a sports physical more often. Children should especially receive regular physicals to monitor their health as they grow.
Does insurance cover sports physicals?

Some health insurance plans may cover sports physicals, but many do not. However, it is up to you to know what benefits and coverage you have with your insurance company. If you aren't sure what your plan covers, you can call your insurance company directly or login to your account to find more information about your plan.

We know that not a lot of insurance plans will cover sports physicals, so we will work with you to make sure you are covered. If you have a number of physicals to have for multiple teams, then bring all your forms to one sports physical exam and our physician will fill them all out based on the one exam. There is no need to schedule multiple exams and pay for each one separately. Our sports physicals are affordable at $65. If you need more information, you can call our office and speak to one of our friendly staff members.

At Columbia Clinic Urgent Care, we can provide sports physicals for adults, teens, or children in the Clackamas, OR, area. We take appointments and walk-ins! You will be seen by one of our board-certified physicians who are happy to answer any questions or respond to any concerns you may have. If you or your child needs a sports physical, call or visit our Clackamas, OR location today! We serve patients from Gladstone Or, Oak Grove Or, Milwaukie Or, Gresham Or, Lake Oswego Or, Fairview Or, West Linn Or, and surrounding areas.
ADDITIONAL SERVICES YOU MAY NEED