Sports Physicals in Portland, OR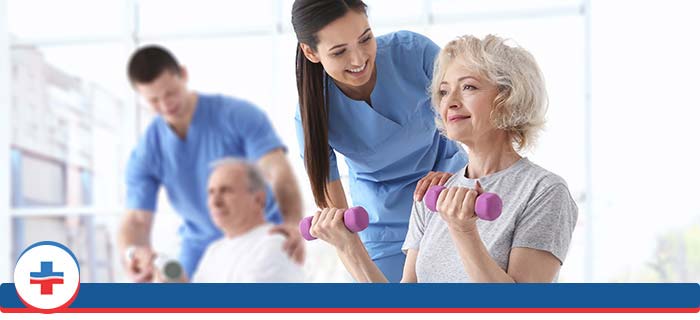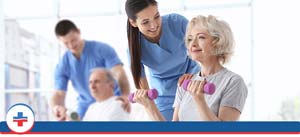 Table of Contents:
What are sports physicals?
Why is a sports physical important?
How often should I get a sports physical?
Does insurance cover sports physicals?
Sports physicals are generally required for anyone joining a sports team or league. Sports physicals are designed to help prevent any avoidable injuries or complications by establishing a baseline of health and identify any current conditions. Even if you are in perfect health, it is always a good idea to have a physical done before starting up a new physical routine. At Columbia Clinic Urgent Care, we perform sports physicals for adults, teens, and children as part of our regular, comprehensive preventive healthcare. We have compiled some of the most common questions regarding sports physicals below so you can have an idea of what to expect when you visit us for yours.
What are sports physicals?

A sports physical will establish if you are healthy enough to participate in physically demanding and often risky sports or other activities. Largely, they are a safety precaution to protect players from avoidable injuries. They are designed to ensure that an individual is healthy enough to compete in sports by analyzing the individual's current physical level, identify any pre-existing conditions that expose the individual to injury or complications, and evaluate all existing conditions.

A sports physical usually involves a detailed overview of your medical history and your family history and a thorough physical examination. During the physical examination, the doctor will measure your height and weight, take your blood pressure and pulse, check your vision, check your heart, lungs, ears, nose, throat, and abdomen, and evaluate your joints, strength, and flexibility.

The doctor will also ask about drugs, alcohol, smoking, or dietary supplements, all which may affect your health, especially when you're involved in sports.
Why is a sports physical important?

Aside from being mandatory in most institutions, sports physicals can help you discover or manage any health issues that may prevent you from participating in sports or physical activity. Not only will your doctor analyze your health and identify any risks, but they can also help manage any pre-existing conditions to help you play more efficiently without risk of injury. For example, if you have asthma that keeps you from participating in track and field, you physician may be able to work with you on changing your daily medication to something that better work for you to control your asthma.

Additionally, your doctor will also be able to give you a number of pointers in avoiding injury while you play. They can give you advice on proper warm-up and stretching techniques and give you strengthening exercises that will not only make you a better athlete but help you prevent injuries caused by the activity.
How often should I get a sports physical?

How often you need a sports physical depends on the organization, school, or type of sport you participate in. Generally, a sports physical should be done annually, but you may be requested to have a new one done if you start a new sport. Children should especially have a physical done before starting a new season or new sport in order to monitor their health as they grow.
Does insurance cover sports physicals?

Unfortunately, health insurance providers do not usually cover sports physicals. However, each insurance plan is different, so it is important for you to know and understand your plan. If you have questions about benefits and coverage, you can call your provider directly or visit their website and login to your account for information about your plan.

At Columbia Clinic Urgent Care, we know that most insurance plans don't cover sports physicals, so we will work with you to ensure that you are covered, at least partially. Most insurance plans cover annual physical exams as a part of regular preventive medicine. Our physicians can perform one physical exam that can be used to fill out multiple forms. For example, if you are participating in two leagues, our physicians can perform one exam and fill out both forms, so you do not have to make multiple, separate appointments. We can do this for you and your child if needed.

If you or anyone in your family needs a sports physical performed in the Portland, OR area, then visit us at Columbia Clinic Urgent Care. Simply walk-in as no appointment is needed!
ADDITIONAL SERVICES YOU MAY NEED