STD Treatment Clinic in Portland OR
Columbia Urgent Care's STD testing in Portland helps confidentially diagnose and treat your STD in a safe environment. We care about your sexual health and make sure that our patients get comprehensive treatment in order to live a healthy life. For more information, please

contact us

or book an

appointment online

. We have convenient locations to serve you in

82nd Avenue Portland OR

,

Division St Portland OR

,

Mall 205 Portland OR

,

Clackamas Happy Valley OR

, and

Tigard OR

.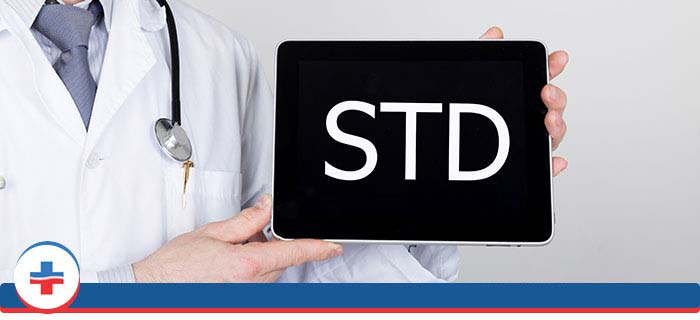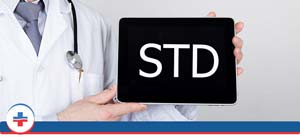 Table of Contents:
How do I get infected with an STD?
Can STDs be prevented?
How do I get tested for an STD?
What are some STDs you test for at your urgent care center?
How much does an STD Test cost?
Do you need discreet, and accurate STD Testing in the Portland, OR area? Come to any of Columbia Urgent Care locations for confidential STD testing in a judgment-free environment from a compassionate staff. All five of our Portland-area locations have on-site labs available to test you for a variety of sexually transmitted diseases. You do not need an appointment to access this service. Just walk in and speak with our staff about the STD you are concerned about. Take control of your sexual health and protect not only your well-being but the health of your partner as well.
How do I get infected with an STD?

An STD infection is possible, regardless of age or gender. There is always a chance of being infected with an STD if you are sexually active. How high that risk is may depend on many factors, including your sexual history. To ensure your good health and the health of your partner, communicate with each other about your sexual history. Work together to avoid surprises and to maintain your sexual wellness. Only by working together and talking honestly and openly can you reduce your risk of STDs. Regular testing at Columbia Clinic Urgent Care can confirm you are free from infection.
Can STDs be prevented?

Yes, they can! Sexually transmitted disease vary in terms of how infectious they are, and there are many ways someone can get an infection. An excellent guideline to follow is always to use protection and only be intimate with partners who take their sexual health seriously. While protection is effective, no protection is 100% effective at preventing diseases. It will, however, significantly reduce your chances. To further reduce your risk, avoid engaging in sexual acts with partners you don't know very well or anything that regularly results in bleeding.
How do I get tested for an STD?

At any of our Columbia Clinic Urgent Care centers, we can test you for a variety of STDs. The expert doctors and medical staff administer these tests in complete confidentiality. In some cases, these tests are processed in our onsite lab, and the results are available after a short wait. In other cases, we will call you with the results once they are processed. We'll review the results with you one on one, so you understand them and can forward the test results to another doctor upon request.
What are some STDs you test for at your urgent care center?

We can test for a variety of STDs. These include:

– Syphilis
– HIV/AIDS
– Chlamydia
– Gonorrhea
– HPV

Don't see the sexually transmitted disease above? Call one of our centers and talk with our staff about the test you are looking for.
How much does an STD Test cost?

The cost for an STD test depends on the nature of your insurance, the STD you want to be tested, and the number of STD tests conducted. The amount your insurance will pay for varies from carrier to carrier. Check with your insurance for the details regarding your coverage. For those who do not have insurance, we have self-pay rates available. Those who wish for further confidentiality can also make cash payments if they choose.

Do you have additional questions about STD testing in Portland, OR? Call one of our Columbia Urgent Care Clinics today, and one of your friendly staff members will assist you. We serve patients from Portland OR, PDX, Happy Valley OR, Tigard OR, Milwaukie OR, Cedar Hills OR, Cedar Mill OR, Lake Oswego OR, Oak Grove OR, Vancouver WA, Aloha OR, Minnehaha WA, Gladstone OR, Tualatin OR, West Linn OR, Fairview OR, Oregon City OR.
ADDITIONAL SERVICES YOU MAY NEED