TB Testing Clinic in Clackamas
Tuberculosis, also known as TB, is a bacterial infection brought on by the Mycobacterium tuberculosis bacterium. Though the condition typically affects the lungs, it can also harm the spine or kidneys, among other body organs. When an infected person sneezes, coughs, or talks, TB is transferred through the air. If you experience symptoms like a cough, a fever, or weight loss and you have been in close contact with someone who has TB, you should get tested for the disease. If you think you may have been exposed to the germs, it is crucial to be tested at Columbia Clinic Urgent Care. For more information, contact us or schedule an appointment online. We are conveniently located at 82nd Ave, Mall 205, Division St, Tigard, and Clackamas.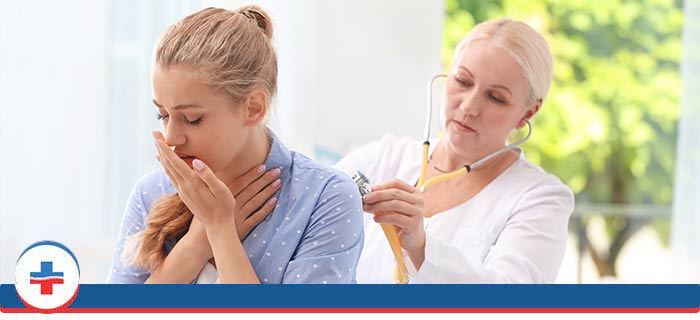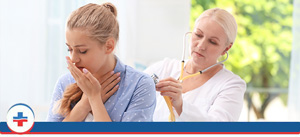 Table of Contents:
How is TB caused?
When should you get tested for TB?
How is a TB test is done?
How long does the TB test take?
How is TB caused?

Tuberculosis is caused by the bacterium mycobacterium tuberculosis infecting the lungs and other vital structures within the body. It is an airborne disease, usually disseminated when someone who is already infected coughs or sneezes around a non-infected person. While the disease itself doesn't spread particularly easily, you can contract it by spending a lot of time near a person with an active pulmonary infection.

The good news is, most people with a healthy immune system that breathe in TB bacteria are able to fight the bacterium, causing it to become inactive. This will result in a latent TB infection that doesn't present signs or symptoms.
When should you get tested for TB?

While people with inactive TB do not exhibit symptoms, those with active cases may display the one or more of the following symptoms:

– A serious cough that lasts longer than 2 weeks.
– Chest pain.
– Chills.
– Coughing up mucus or blood.
– Fatigue and/or weakness.
– Fever.
– Loss of appetite.
– Night sweats.
– Weight loss.

If you're presenting any of these symptoms, you may want to consult your physician about getting tested. You should also consider getting tested for TB if you live or work in a high-risk area, if you've recently been in contact with someone who has been diagnosed with TB, if you have a weak immune system, if you've injected recreational drugs, or if it is recommended by your healthcare provider.

You may also want to get tested for TB if you're experiencing signs and are also at higher risk for developing complications. This includes people with:

– Chronic illness.
– Compromised or undeveloped immune systems.
– Diabetes
– Immune system disorders and/or those who are receiving treatment for their disorder.
– Kidney disease
– Organ transplants.
How is a TB test is done?

There are two kinds of tests for Tuberculosis: the tuberculin skin test (TST) and the interferon gamma release assay (IGRA) blood test.

For a TST, your healthcare provider will inject a tiny amount of purified protein derivative (PPD) under the skin of your forearm. After 48-72 hours, you must return to the healthcare provider who will then examine the injection site to see if there was a reaction. A reaction is indicative of a positive result.

In contrast, the IGRA requires your healthcare provider to draw a blood sample and then send it to the lab.

Once your sample has been analyzed, the results will be sent back to your doctor and conveyed to you.
Additional testing may be required to determine if your infection is active and/or if your lungs are compromised. These tests may include lab tests on your sputum and lung fluid, chest X-rays, and/or computed tomography (CT) scans.
How long does the TB test take?

It takes 2-3 days to get results from a tuberculin skin test, while the results of a blood test are typically given within 1-2 days. However, blood tests may take longer depending on how quickly the lab can get to analyzing your sample.

If you're looking for a safe and professional medical facility to get tested for TB, look no further than Columbia Clinic Urgent Care. We offer efficient testing to get you the results you need and comprehensive treatment should the results come back positive. Reach out today for more information about our TB testing services or book in online to schedule an appointment—we're happy to get started as soon as you're ready! We have convenient locations to serve you in Portland OR, Clackamas, OR and Tigard, OR.
ADDITIONAL SERVICES YOU MAY NEED