TB Testing Clinic in Portland OR
Columbia Clinic Urgent Care conducts TB tests for patients of all ages. Come to any of our nearest locations in portland. For more information, contact us or schedule an appointment online. We have convenient locations to serve you in 82nd Avenue Portland OR, Division St Portland OR, and Mall 205 Portland OR.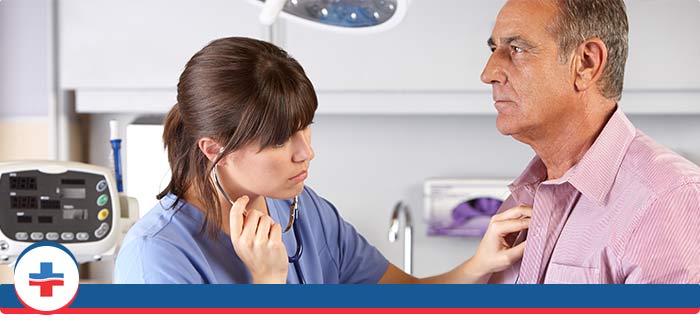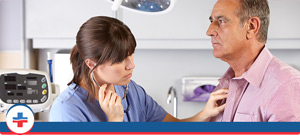 Table of Contents:
What are the ways to test for TB?
What does a TB test detect?
How often do you need to be tested for TB?
What are the 3 stages of TB?
What are the ways to test for TB?

There are several ways to test for tuberculosis, including:

– Tuberculin Skin Test (TST) – This test involves injecting a small amount of a protein called PPD (purified protein derivative) under the skin. A positive reaction to the test indicates that the person has been exposed to TB, but it does not confirm an active infection.

– Interferon-Gamma Release Assays (IGRA) – This blood test measures the release of a protein called interferon-gamma in response to TB antigens. It is less affected by prior TB vaccination and may be more accurate than the TST.

– Chest X-ray – A chest X-ray can identify changes in the lungs that are consistent with TB. However, a chest x-ray is not definitive and is often used in conjunction with other tests.

– Sputum smear and culture – This test is done on a sample of mucus coughed up from the lungs. If TB bacteria is present, it will be visible under a microscope. This is a reliable test but it takes time to get the results.

– Polymerase Chain Reaction (PCR) – A PCR test is used to detect the genetic material of TB bacteria in a sample of sputum. It is highly sensitive and specific, but it is not widely available.
What does a TB test detect?

A tuberculosis test is used to detect the presence of TB bacteria in the body. Common tests done to detect TB include TST, IGRA, chest X-ray, PCR test and sputum smear and culture.
 
A positive test result does not always indicate active TB disease, and a negative test result does not always rule out TB. A definitive diagnosis of TB requires careful evaluation of test results, symptoms, and a person's medical history.
How often do you need to be tested for TB?

The frequency of tuberculosis testing depends on a person's risk factors for TB and their previous test results. People who have a higher risk of TB exposure or infection, such as those who have traveled to countries where TB is common, have an HIV infection, are immunocompromised, have been in close contact with someone who has active TB, or works in a high-risk setting such as a healthcare facility, should be tested more frequently.
 
For people who have a low risk of TB exposure, it is recommended that they have a baseline TB test, followed by periodic testing every 3 to 5 years, or earlier if they develop symptoms or become at risk of TB. For people who have a moderate to high risk of TB exposure, it is recommended to have periodic testing every year, or more frequently if they have been exposed to TB or have symptoms of TB.
What are the 3 stages of TB?

The progression of TB can be divided into three stages:
 
– Latent TB infection (LTBI) – This is the earliest stage of TB, in which the person is infected with the TB bacteria, but does not have active TB disease. The person's immune system keeps the bacteria under control, and they do not have any symptoms or signs of the disease. A person with LTBI does not transmit TB to others.

– Active TB disease – This is the stage at which the TB bacteria begin to multiply and cause symptoms. Symptoms of active TB can include a persistent cough, chest pain, shortness of breath, fever, night sweats, and weight loss. If left untreated, active TB can cause serious damage to the lungs and other organs and can be fatal. A person with active TB can spread the disease to others.

– TB treatment and recovery – This is the stage at which the person receives treatment for TB disease. Treatment can take several months and it's important to take the medication as prescribed even if the symptoms get better. After completing the treatment, the person is considered to have recovered from TB, but they may have residual lung damage and they may need to be monitored for relapse.
 
For TB testing, come to Columbia Clinic Urgent Care. We serve patients from Portland OR, PDX, Happy Valley OR, Tigard OR, Milwaukie OR, Cedar Hills OR, Cedar Mill OR, Lake Oswego OR, Oak Grove OR, Vancouver WA, Aloha OR, Minnehaha WA, Gladstone OR, Tualatin OR, West Linn OR, Fairview OR, Oregon City OR.
ADDITIONAL SERVICES YOU MAY NEED