Tetanus Shot Clinic in Portland OR
At Columbia Clinic Urgent Care, we offer safe and effective tetanus shots to prevent infection and safeguard your overall health. If you'd like more information about tetanus shots, or have any questions or concerns, reach out to us today. Or, if you're ready to book an appointment, you can do so online at your earliest convenience. We have convenient locations to serve you in 82nd Avenue Portland OR, Division St Portland OR, and Mall 205 Portland OR.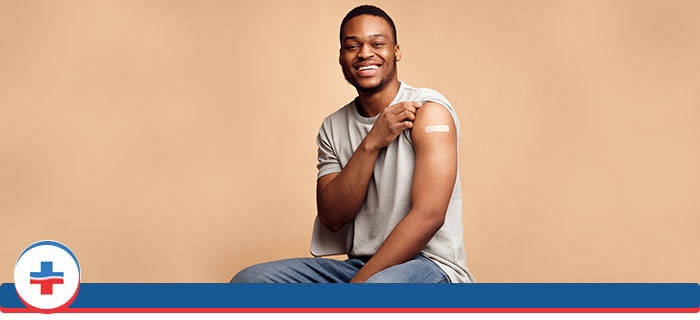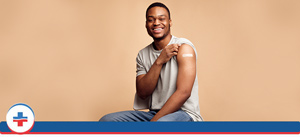 Table of Contents:
When should you need a tetanus shot?
How long do tetanus shots last?
How long after a cut can you get a tetanus shot?
What happens if you don t get a tetanus shot within 48 hours?
Tetanus is a bacterial disease that negatively affects your nervous system, causing serious symptoms such as lockjaw, stiff neck muscles, fever, and an elevated heart rate. This condition rarely affects those that are up to date on their vaccinations but, if you do contract it, it will require immediate hospitalization as it can be life-threatening when left unchecked.
When should you need a tetanus shot?

Tetanus shots are part of your childhood vaccinations, as well as an important part of safeguarding your health as you grow into adulthood.

Children need six doses of the tetanus shot as they're developing, with one shot being distributed at the following age markers:

– 2 months old.
– 4 months old.
– 6 months old.
– Between 15 and 18 months old.
– Between 4 and 6 years old.
– Between 11 and 12 years old.

Once their childhood vaccinations are complete, tetanus shots are only required once every ten years to remain effective.

However, if you've received a cut or puncture, especially a deep one, you may still be required to receive a tetanus booster to help safeguard your health. Your healthcare provider will often recommend a booster if you've received an injury and:

– Are unsure about your immunization history.
– Got your last tetanus shot more than 10 years before you were injured.
– Have had fewer three tetanus shots over the course of your life.

Additionally, you'll need a tetanus shot during your third trimester if you're pregnant. This is required at every pregnancy, regardless of your vaccination status and/or tetanus shots that you've received during other pregnancies.
How long do tetanus shots last?

As mentioned above, people of different ages require tetanus shots at different developmental stages and times of their lives.

Adults require a tetanus booster every 10 years to effectively maintain their immunity. They are called "booster" shots because they help bolster your immune system, protecting your body from illness should you be exposed to tetanus. Without boosters at every 10-year mark, your immune system will not function as effectively, meaning that you're at greater risk of developing tetanus should you become injured
How long after a cut can you get a tetanus shot

If you've been cut or punctured, it's highly recommended that you go in to get a tetanus shot as soon as possible – within 48 hours of receiving your injury. If you're unsure about whether or not you need medical attention, book in for an appointment anyways – when it comes to tetanus, it's always better to be safe than sorry.

It can take over a week for symptoms of tetanus to appear, so it's important to get treated even if you're not showing any signs. When left untreated, tetanus can cause short and long-term complications, such as airway obstruction, difficulty breathing, muscle damage, brain damage, and heart failure.
What happens if you don t get a tetanus shot within 48 hours?

The longer you wait to receive your tetanus shot, the more likely you are to develop tetanus.

Symptoms of tetanus can take up to a week to present themselves, so it's important to go in and get checked out even if you're not actively presenting signs. When left untreated, tetanus has serious short- and long-term complications that can be life-threatening. This includes lockjaw, airway difficulty breathing, airway obstruction, heart failure, and muscle and brain damage.

If you've been injured and require a tetanus shot, or simply need to keep up to date on your vaccinations, contact us at Columbia Clinic Urgent Care. We offer safe, professional, and efficient tetanus shots to ensure you're protected over the long and short term. Walk in for a same-day visit or book online for an appointment – we're happy to assist as quickly as possible! We serve patients from Portland OR, PDX, Happy Valley OR, Tigard OR, Milwaukie OR, Cedar Hills OR, Cedar Mill OR, Lake Oswego OR, Oak Grove OR, Vancouver WA, Aloha OR, Minnehaha WA, Gladstone OR, Tualatin OR, West Linn OR, Fairview OR, Oregon City OR.
ADDITIONAL SERVICES YOU MAY NEED