Urgent Care in Portland, Oregon
Columbia Clinic Urgent Care in Portland, Oregon, Is Happy to Serve Our Patients On a Walk-In Basis and Take Care of All of Your Immediate Medical Care Needs. We Have 5 Convenient Locations to Serve You in the Portland Area.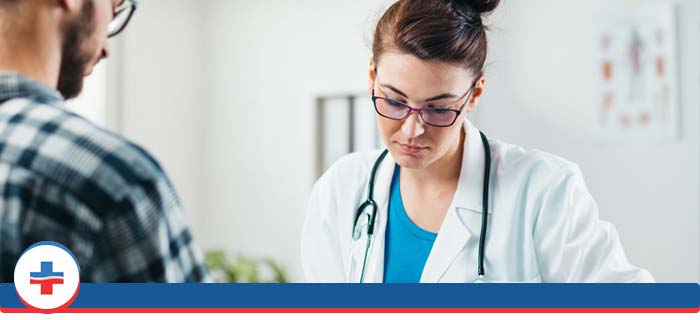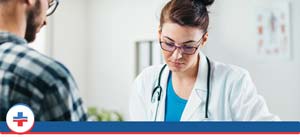 Are you suffering from a nonlife-threatening illness or injury in the Portland, OR area and your primary care doctor is unavailable? It may not be practical to wait for an appointment and a financial burden to visit an emergency room. Instead, visit the experienced doctors at Columbia Urgent Care. Supported by a fantastic staff in a state of the art urgent care center, we can treat your illnesses and injuries today, no appointment needed. Simply walk into our clinic today and receive immediate treatment. We accept most major insurances and have self-pay rates available for the uninsured.
How much is it for a walk-in clinic?
The cost of a visit to our walk-in clinic depends greatly on your insurance. There will be a fee to be seen, which is usually printed on most insurance cards these days. There will be additional fees if any diagnostic testing is needed by our doctors to make a diagnosis. We will review with you any costs before we proceed so you are not surprised by a bill at the end of your visit. We will attempt to verify and bill your insurance for any service, but if it is denied, you will be financially responsible for the charge. If you are uninsured, ask about our discount self-pay rates.
What qualifies for urgent care?
You can visit our urgent care center for almost any reason you would visit your primary care doctor for. If you feel that your primary care doctor would immediately call for an ambulance to send you to a hospital for an injury or illness, we would likely do the same thing.
What kind of lab work can I get at a walk-in clinic?
Our state of the art urgent care center is equipped with an onsite lab for all of your testing needs. Many patients come to one of our centers with severe cold symptoms needing to know if they have something worse. We can easily test you for things like the flu, strep throat, or even pneumonia. Our skilled providers and staff can take the needed samples to find out for sure what you are sick with. Once diagnosed, we can prescribe the right medication for you.
You can also depend on Columbia Urgent Care for accurate, confidential STD testing in a compassionate, judgment-free environment.  We know that STD testing is a deeply personal subject for many people. Some avoid testing altogether because they fear the results.  Protect your health and the health of your partner with regular STD testing at our clinic. You can depend on complete confidentiality at our facility.
We can forward the result of any test to your regular doctor upon request.
Is Urgent Care cheaper than the emergency room?
In many cases, an urgent care center is not only cheaper, but you will spend less time waiting to see a doctor. Your illness or injury need not derail your entire day.
When should you go to an urgent care center?
You should visit our urgent care center when you need immediate care, but your primary care doctor is unavailable. Some of the most common reasons why people visit our clinic include those suffering from the flu, strep throat, sprain, strain, or a laceration. We are also available if you need a physical for school, camp, or a job.
Where are you located?
Columbia Urgent Care has five convenient locations in the Portland OR area. Visit our locations page to learn more about their hours of operation and their locations. Call any of our centers today for any questions about the services we offer or to check to see if we take your insurance carrier.
Columbia Urgent Care has five convenient urgent care centers are located at:
9710 SE Washington St Suite B Portland OR 97216
Phone: (503) 261-8000
Monday to Friday: 8 am to 6 pm
Saturday to Sunday: Closed
8122 SE Tibbetts St. Portland OR 97206
Phone: (503) 980-4824
Monday to Friday: 8 am to 7 pm
Saturday: 8 am to 4 pm
Sunday: 9 am to 4 pm
9995 SE 82nd Ave Happy Valley, OR 97086
Phone: (503) 966-5676
Monday to Friday: 8 am to 6 pm
Saturday: 9 am to 4 pm
Sunday: Closed
16279 SE Division St Portland OR 97236
Phone: (503) 761-6111
Monday to Friday: 8 am to 6 pm
Saturday to Sunday: Closed
9735 SW Shady Lane #100 Tigard OR 97223
Phone: (503) 639-2800
Monday to Friday: 8 am to 6 pm
Saturday: 9 am to 3 pm
Sunday: Closed