Urgent Care vs. Primary Care Questions and Answers
While your primary care physician has a great picture of a patient's overall health, they often require appointments made up to months in advance. Urgent Care Clinics are all walk in and are capable of immediately dealing with a variety of minor and non-life-threatening injuries and illnesses. Urgent Care Clinics are quick, efficient, and economical solutions for immediate problems. For more information, please

call us

or book an

appointment online.

We serve patients from Portland OR, Happy Valley OR, Tigard OR, Milwaukie OR, Cedar Mill OR, Lake Oswego OR, Oak Grove OR, Fairview OR and Oregon City OR.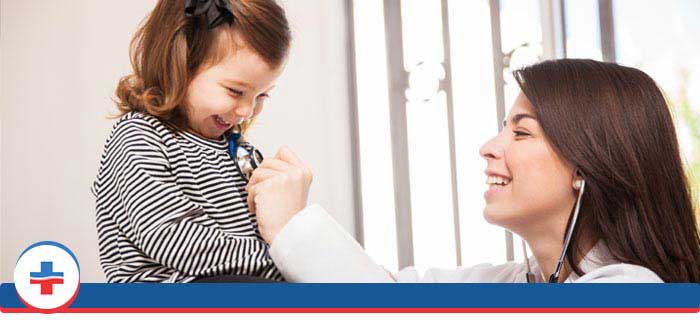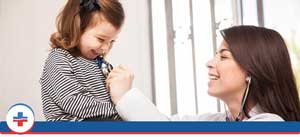 Table of Contents:
Do I need Urgent Care or Primary Care?
Is Urgent Care more expensive than Primary Care?
How do Urgent Care and Primary Care differ?

Primary Care Physicians are important components of medical care, by regularly seeing patients and treating their ailments, hearing their concerns and performing physicals and other check ups they get a complete picture of an individuals health and how it may be changing at any given time. Unfortunately, it can often be difficult to see a primary care physician in a pinch with many appointments requiring days, weeks or maybe even months of notice before you get in to see your doctor. Depending on the issue and the immediacy of required treatment, going to an Urgent Care Clinic may be the ideal solution.
Do I need Urgent Care or Primary Care?

While your primary care physician does know you and your health concerns best and should be one of your first points of contact for any non-emergency medical concerns, they are not always available and usually require an advance appointment. Urgent Care Clinics on the other hand are available on a walk-in basis and often keep extended office hours into the evening, allowing them to treat you when you need it rather than making you wait.

Urgent Care Doctors are no less qualified than Primary Care Physicians and can handle many non-life-threatening injuries and illnesses in a timely manner. Should you be suffering from a fracture, infection, cold, minor laceration, pulled or strained muscles, eye or ear infections, kidney stones or other ailments that require treatment quickly urgent care may be a better initial choice.

However it is important to note that Urgent Care should not be used as a replacement for primary care, as Urgent Care Clinics and Walk-In Clinics do not keep extensive records which give them access to a patients entire medical history. As well issues like regular prescriptions, screening for chronic illnesses, lifestyle counselling and referrals for different types of care are best handled by your primary care physician. Urgent Care should be used to treat immediate injuries and illnesses, which should then be followed up on by a primary care physician to ensure that those treatments had and are continuing to have their desired effect on the patients health.
Is Urgent Care more expensive than Primary Care?

Pricing for Urgent Care and Primary Care is comparable, often charging uninsured patients extra for each additional service required. So Urgent Care is no more expensive than primary care, and considerably cheaper than ER care. However, as Urgent Care Clinics are often only testing for and diagnosing immediate concerns, they are often cheaper in the long run.
How do Urgent Care and Primary Care differ?

The main difference between the two is availability of care. Urgent Care Clinics often keep longer hours during the week and are frequently open on weekends and many holidays to provide immediate care when it is required.

Urgent Care Clinics also specialize in emergency care for non-life-threatening injuries and illnesses and hence frequently get patients checked in and treated as soon as possible. This also creates a difference in what type injuries each type of care is prepared to handle. At Columbia Urgent Care Clinic, we can handle issues like corneal abrasions, fractures, nosebleeds, diarrhea, allergy attacks and dental abscesses for walk in patients. These are conditions that should be addressed as soon as possible for the comfort of a patient and then followed up on by a primary care physician if more treatment is needed.

If you live in Oregon, specifically in the Portland, Happy Valley or Tigard areas, Columbia Clinic Urgent Care offers expert and efficient urgent care services, standard walk-in clinic services and even primary care services. Our hours are long, and we have 5 locations for your convenience. Please do not hesitate to come in and see us if you need urgent care or call and book an appointment to set us up as your primary care providers.
ADDITIONAL SERVICES YOU MAY NEED