Urinary Tract Infections Treatment Specialist Q&A
UTI's can be extremely uncomfortable and painful. Come to Columbia Clinic Urgent Care for comprehensive treatment today. For more information call us or visit us online to book an appointment. We have Convenient Locations To Serve You at 82nd Ave, Mall 205, Division St, Tigard and Clackamas. Hours Vary By Location.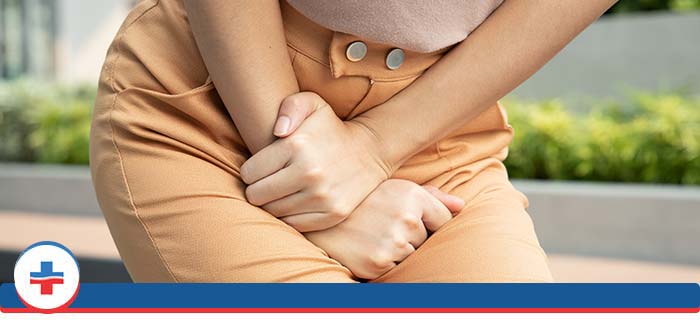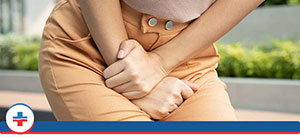 Table of Content:
What is a urinary tract infection (UTI)?
What causes infections in the urinary tract?
What are 3 symptoms of a UTI's?
What is the treatment for a UTI?
Urgent care centers and walk-in clinics are essential for treating non-life-threatening conditions and injuries. The physicians at Columbia Clinic specialize in primary care, urgent care, pharmacy, and walk-in services. Our team is dedicated to providing top-tier health care in a timely manner. We treat numerous infections including urinary tract infections. To learn more about urinary tract infections treatment specialists in Oregon, continue reading below!
What is a urinary tract infection (UTI)?

A urinary tract infection refers to any infection that attacks your urinary system. While the most common urinary tract infections are located in the urethra and bladder, UTIs can also affect your kidneys and ureters. Both men and women can develop urinary tract infections, although it is more common in women. UTIs can be extremely uncomfortable, painful, and frustrating.
What causes infections in the urinary tract?

UTIs are caused by little microorganisms and bacteria that travel to the bladder, urethra, ureters, and kidneys. When the urinary system fails to keep out these foreign bacteria's, infection and inflammation can occur.

The most common reason for urinary tract infections is sexual intercourse. Infection of the bladder can occur because of a bacteria called Escherichia coli, a bacteria that comes from the gastrointestinal tract. Women are at high risk for bladder infections after intercourse due to the much shorter distance between the urethral opening and anus. Sexual intercourse can also lead to infection of the urethra, especially when engaging in unsafe sexual behaviors with someone who has mycoplasma, herpes, gonorrhea, or chlamydia.

Additional risk factors for the development of UTIs are menopause, birth control, female anatomy, weakened immune system, blockages in the urinary tract, and abnormalities in the urinary tract.
What are 3 symptoms of a UTI's?

The symptoms you experience will vary depending on the type of urinary tract infection you have.

Infections of the kidneys, otherwise referred to as acute pyelonephritis, can cause the following symptoms:

– Back pain
– Vomiting
– Nausea
– Shaking
– Chills
– Fever
– Side pain

Infections of the urethra, also known as urethritis, causes two major symptoms:

– Burning with urination
– Discharge

Infections of the bladder, aka cystitis, can cause these symptoms:

– Pelvic pressure
– Blood in urine
– Frequent urination
– Painful urination
– Discomfort while urinating
– Abdominal pain

Other symptoms to look out for that may indicate a urinary tract infection include strong-smelling urine, pelvic pain, strong urge to frequently urinate, cloudy looking urine, bright pink urine, and passing frequent tiny amounts of urine.
What is the treatment for a UTI?

Before UTI treatment, our physicians will conduct a series of screening tests. Diagnosis may require a urine sample analysis, urinary tract bacteria lab analysis, magnetic resonance imaging scans, computerized tomography scans, and cystoscopy.

Once your physicians diagnose what type of UTI you have, they can treat it accordingly. For a simple infection, antibiotic medications are extremely effective. Commonly used drugs for UTIs include Ceftriaxone, Trimethoprim, Fosfomycin, Cephalexin, and Nitrofurantoin. For severe urinary tract infections, you may need to seek help at a hospital for intravenous antibiotic medications. If you have mild but frequent infections, long-term low dose antibiotic treatment and vaginal estrogen therapy can help.

If you are suffering from any symptoms of a urinary tract infection, visit one of our specialists at Columbia Clinic Urgent Care. We can help resolve any discomfort you may be experiencing and prescribe you the medications needed to clear the infection. If you have any additional conversations about our urinary tract infection treatment specialists, call our friendly front desk and we can set you up with a same-day appointment. We look forward to helping you get back to your normal, healthy self! We serve patients from Portland OR, PDX, Happy Valley OR, Tigard OR, Milwaukie OR, Cedar Hills OR, Cedar Mill OR, Lake Oswego OR, Oak Grove OR, Vancouver WA, Aloha OR, Minnehaha WA, Gladstone OR, Tualatin OR, West Linn OR, Fairview OR, Oregon City OR.
ADDITIONAL SERVICES YOU MAY NEED