Abscess Treatment Clinic Q&A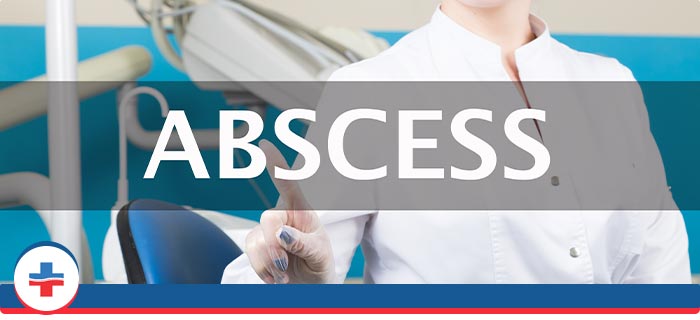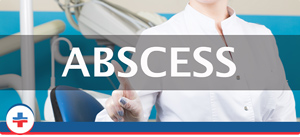 Table of Contents:
What causes an abscess?
What does an abscess look like?
What are the stages of an abscess?
What is the best medication to treat an abscess?
How long does an abscess last?
An abscess is a pus-filled lesion that develops when an infection causes the body to wall off the affected area. It can occur anywhere on the body, but is most commonly found on the skin, in the mouth, or around the anal region. Abscesses can be very painful, and if left untreated, can lead to serious complications such as sepsis, a blood infection that can result in organ damage or death. Fortunately, when abscesses are treated, they typically go away within a few days, and treatment often does not take very long.
What causes an abscess?

Abscesses are most often caused by bacteria that normally exist on the skin and inside the nose. Abscess-causing bacteria, most commonly Staphylococcus aureus, can enter the body through a cut, abrasion, puncture, burn or insect bite. This can result in an abscess. Other factors may increase the risk of infection leading to an abscess, including the following:

– A chronic skin condition (acne or eczema)
– A weakened immune system
– Close contact with an infected person
– Diabetes
– Poor hygiene
 
A condition called folliculitis (inflammation of the hair follicles) can cause an abscess to form within a hair follicle. Commonly referred to as an ingrown air, infection begins when a hair is trapped beneath the surface and cannot break through. Folliculitis can be caused by shaving. It is also associated with swimming in a chemically imbalanced pool or hot tub.
What does an abscess look like?

An abscess can form anywhere in the body, both internally (in organs or soft tissues) and externally (on the skin), and has a typical appearance in direct correlation to the body part where it formed.

– On the Skin — Initially, an abscess may look like a pimple, boil or insect bite; however, later it will develop into a red, swollen lump filled with pus that is warm and tender to touch.
– Under the Skin — When an abscess develops under the skin, it causes a painful swollen bump with raised and inflamed edges to appear on the skin's surface; this is also known as cellulitis.
What are the stages of an abscess?

Abscesses typically develop in stages:

– First, bacteria enter the skin — the skin may appear slightly red at this stage
– Next, the bacteria proliferate (multiply) — a small, red bump similar in appearance to an insect bite appears on the skin
– Then, pus forms in the pocket of walled-off skin — at this point, a full-blown abscess is visible, often taking on the appearance of a red, raised bump with a white fluid-filled tip
– If left untreated, the infection can spread across the body, possibly becoming systemic
What is the best medication to treat an abscess?

Since it is often caused by a bacterial infection, the first-line treatment for an abscess is a course of antibiotics. Aside from antibiotics, there are few medications used to treat an abscess, although some may be prescribed to manage symptoms like pain, inflammation and swelling. Unlike other infections, antibiotics cannot typically cure an abscess unless it is opened and drained first. Drainage may occur on its own, but it often has to be medically induced in what is known as an incision and drainage (I&D) procedure.
How long does an abscess last?

An untreated abscess can last for years in some situations, especially if asymptomatic. Abscesses do not typically go away on their own and must be treated to be cured. Because of this, abscesses can become a chronic issue for some people, and may be recurring, grow in size, or become increasingly painful. It is imperative to seek early and prompt medical treatment for an abscess; the treatment is generally quite simple, but the complications can be complex and require specialized care.
 
If you or someone you love has an abscess, do not delay care—come to Columbia Clinic Urgent Care today! Call us today to book an appointment with our abscess treatment specialist, or visit one of our locations. We serve patients from Portland OR, PDX, Happy Valley OR, Tigard OR, Milwaukie OR, Cedar Hills OR, Cedar Mill OR, Lake Oswego OR, Oak Grove OR, Vancouver WA, Aloha OR, Minnehaha WA, Gladstone OR, Tualatin OR, West Linn OR, Fairview OR, Oregon City OR.
ADDITIONAL SERVICES YOU MAY NEED