Auto Accident Injury Treatment Clinic Q&A
A car accident can happen to anyone and injuries need to be treated right away. Columbia Clinic Urgent Care provides treatment for those who have experienced a car accident. For more information, please call us or request an appointment online. We have convenient locations to serve you in 82nd Avenue Portland OR, Division St Portland OR, Mall 205 Portland OR, Clackamas Happy Valley OR, and Tigard OR.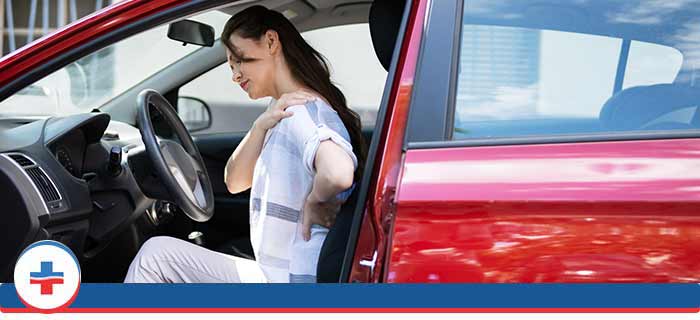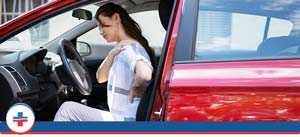 Table of Contents:
How are accident injuries treated?
How long should you be sore after a car accident?
How long does it take for your back to heal after a car accident?
What kind of doctor should I see following a car accident?
Driving is a normal part of life for many adults and provides an unparalleled convenience in terms of transportation. Vehicles weigh on average one to two tons (2,000 to 4,000 pounds) and travel at speeds over 60 miles per hour on highways. When a collision occurs, either with another vehicle or object, it can cause severe damage. Fortunately, most vehicle collisions result in only minor damage to the vehicle and driver. However, auto accident injuries can produce delayed symptoms that only appear hours, or even days, afterward. Therefore, it is important to have all injuries, even minor ones, evaluated by a healthcare professional as soon as possible.
How are accident injuries treated?

For patients experiencing back pain or neck stiffness as a result of an auto accident, chiropractic care can help them find relief. Furthermore, there are much fewer risks involved with this holistic treatment because chiropractic care is completely non-invasive and drug-free. Rather than masking it with prescription painkillers, chiropractic techniques focus on treating pain at its source. Treatment often begins with an evaluation and consultation, where patients will get the chance to speak with a chiropractor about their symptoms and accident. From there, chiropractors perform a physical evaluation and conduct any necessary diagnostics to confirm the diagnosis. After a diagnosis has been formed, they will then work on developing a customized treatment plan that addresses their unique needs and lifestyle.

Whiplash is the most common auto accident injury and is commonly treated by chiropractors with a combination of spinal adjustment and massage therapy. Working together, these therapies correct alignment issues resulting from the accident and relieve pain to promote faster healing. For back pain treatment caused by a herniated or bulging disc, treatments such as spinal adjustment and spinal decompression may be recommended.
How long should you be sore after a car accident?

Following a car accident, soreness generally lasts around six weeks or longer. It is imperative that patients follow the advice of the doctor treating their injuries. Testing for injuries after an auto accident may include:

– Range of motion tests
– X-rays
– Magnetic Resonance Imaging (MRI)

Failing to follow your doctor's instructions does not only prolong the length of time of soreness and pain but can also give the insurer reason to deny an insurance claim. A doctor can track the progress of your healing and send you for further examinations, should your injuries not heal within a reasonable time frame.
How long does it take for your back to heal after a car accident?

Following an auto accident, back and spinal cord injuries can be among the most traumatic. As the vehicle rapidly shifts positions, the small discs along the spine can become twisted or pushed out of place. Backbones can even become fractured. This can result in spinal cord injuries, which often result in serious complications, such as loss of sensation or complete loss of function in extremities. In addition to injuries of the spine, back muscles, tendons, and other soft tissues can be strained or pulled. ligaments can be sprained.
What kind of doctor should I see following a car accident?

Following an auto accident, it is strongly recommended to see your primary care doctor for initial treatment and follow-up, as well as any specialists to whom your doctor refers you. If you have moderate to severe injuries, you will need to go to the hospital for emergency care and treatment and follow up with your primary care physician afterward. If you or someone you love has been in an auto accident, come to Columbia Clinic Urgent Care for top-rated treatment. Our kind and compassionate professionals are experienced in treating auto accident injuries and can help you recover from your injuries. We serve patients from Portland OR, PDX, Happy Valley OR, Tigard OR, Milwaukie OR, Cedar Hills OR, Cedar Mill OR, Lake Oswego OR, Oak Grove OR, Vancouver WA, Aloha OR, Minnehaha WA, Gladstone OR, Tualatin OR, West Linn OR, Fairview OR, Oregon City OR.
ADDITIONAL SERVICES YOU MAY NEED