Common Childhood Illnesses and Their Treatments
Get treatments today for common childhood illnesses.

Call

our team at Columbia Clinic Urgent Care or visit us

online

to book an appointment. We have convenient locations to serve you in 82nd Avenue Portland OR, Division St Portland OR, Mall 205 Portland OR, Clackamas Happy Valley OR, and Tigard OR.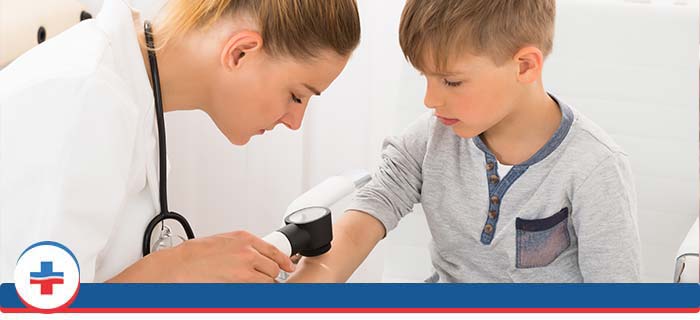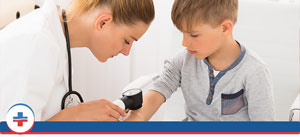 Table of Contents:
What are common pediatric diseases?
What is the prevention of childhood diseases?
What are the signs of ill health in children?
When should I worry about childhood illnesses?
What are common pediatric diseases?

By the age of three, five out of six children will have an ear infection. Almost 40% of children will have three or more by that age. In the early days of parenting, parents may have to deal with many troubling pediatric illnesses such as this one. There are several conditions that can be treated at pediatric urgent care clinics, including ear infections.

Sore throats can be caused by a variety of illnesses. It is certainly possible for children to get strep, but they are not more susceptible than anyone else. Other possibilities include tonsillitis and accidental ingestion of an esophageal irritation.

Children get rashes somewhat frequently and it is common for children to get into things outside. It is possible that their rash is caused by poison ivy, poison oak, fungus, or any plant they are allergic to. Their rash may also be caused by a recent change in shampoo. A family urgent care doctor can diagnose your child if your pediatrician is unavailable. It may be helpful for kids experiencing their first illness to visit a pediatric urgent care clinic for some cold medicine.

A child is likely to fall from time-to-time. The more active they become, the more likely they are to experience this. If they fall, you don't have to worry, but take them to an urgent care and assure them that everything will be okay. It depends on the severity of the cut and whether you need to apply a bandage or take your child to the hospital. Everything in between can be treated urgently. Hospital fees can be astronomical, even for cuts and scrapes that are not life-threatening. It is for this reason that urgent care centers are a great alternative.
What is the prevention of childhood diseases?

It has been scientifically proven that all recommended childhood vaccines are safe and effective. Immunizations can protect against a wide array of childhood illnesses.

One of the best ways to prevent illness is to teach your child to wash their hands regularly. Make sure they wash their hands before eating, after using the bathroom, and after playing outside or in a public place.

Cover coughs and sneezes with a tissue or elbow to prevent the spread of illnesses and be sure to wash your hands afterward.

Toys, electronics, and communal objects should be disinfected. Some surfaces can harbor bacteria and parasites for many days. For cleaning favorite toys, tablets, phones, doorknobs, and other commonly touched household objects, use alcohol wipes or rubbing alcohol. Every week, wash bath towels and bedsheets in hot water.

If your child eats a healthy and balanced diet and exercises regularly, they will be less likely to fall ill. Exercise and a healthy diet can boost the immune system. Good habits should be started at an early age. Educate children about the importance of good hygiene early and often. Don't forget to tell your child when they've done a good job at maintaining good hygiene.
What are the signs of ill health in children?

Your child's behavior is the best indicator of their health. A child who looks, behaves, and acts more or less normally is unlikely to be seriously ill.

In general, a healthy child will have a good appetite and sleep well at night. Additionally, they will be full of energy and naturally curious about their surroundings and generally act appropriately for their age.

As they grow, they will also have plenty of energy and a natural curiosity about their surroundings.

Irritability, inactivity, trouble sleeping, disinterest, lack of appetite, running a fever, coughing, complaints of coldness, and more can indicate ill health in children. Since the conditions that may affect them vary so to do their visible symptoms, so abnormal behavior can be a good first clue.
When should I worry about childhood illnesses?

As a parent, it is natural to be concerned when your child feels unwell. It is also normal for a child to fall ill or suffer a minor injury, these can be handled at urgent cares or walk-in clinics. Your child's illness may be cause for greater concern if they aren't feeding well, are less than 3 months old and have a fever, are vomiting frequently, stop breathing, suffer severe headaches, drink less than half the normal amount, or have lumps or swelling. If your child is displaying signs of a medical emergency take them to the nearest emergency room or call 911.
ADDITIONAL SERVICES YOU MAY NEED