Diabetes Management: Tips for Lowering Blood Sugar
Lower your blood sugar today! Diabetes treatments are available today!

Reach out

to our team today at Columbia Urgent Care or visit us

online

to book an appointment. For more information, call us or book an appointment online. We have convenient locations to serve you in 82nd Avenue Portland OR, Division St Portland OR, Mall 205 Portland OR, Clackamas Happy Valley OR, and Tigard OR.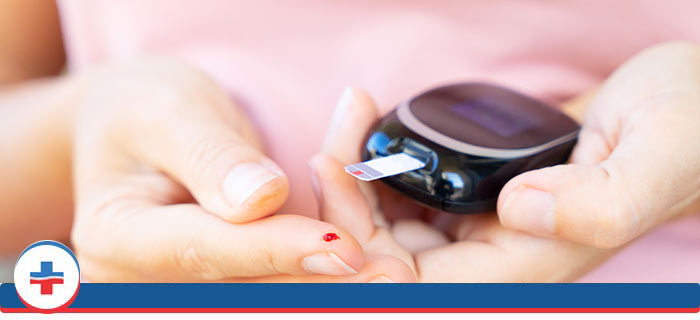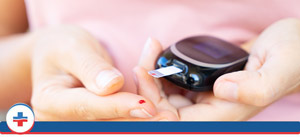 Table of Contents:
How can a diabetic lower blood sugar quickly?
What is the normal sugar level for those who have diabetes?
Why is it important to lower your high blood sugar?
What are the warning signs patients should know of high blood sugar?
How can a diabetic lower blood sugar quickly?

Having high blood sugar levels can be dangerous for diabetics, sometimes reaching these levels can even result in medical emergencies like diabetic ketoacidosis (DKA). Taking fast-acting insulin is the most efficient way to reduce blood sugar levels. As a precaution to manage diabetes and avoid emergencies, diabetics can take a number of other methods, health measures, and medications.

Diabetic patients can develop a treatment plan with a specialist to ensure their condition does not impact their lives despite living with a chronic condition. Columbia Urgent Care works with patients to devise a plan that includes dietary changes, lifestyle modifications, and increased activity levels to control blood sugar and keep their lifestyle intact.

Among the dietary assistance provided by Columbia Urgent Care is educating patients about preparing balanced meals, carbohydrate counting, and portion size, avoiding sugar-sweetened beverages, and coordinating meals and medications. In addition to helping you implement a manageable exercise schedule, their advisors ensure you keep hydrated, monitor your blood sugar level, and adjust your plan as needed. Diabetic patients at Columbia Urgent Care are provided with guidance on managing their medication, including the proper storage of insulin, cautious approaches to new medications, and when to speak with their physician about any concerns.

The goal of Columbia Urgent Care is to help people with diabetes lower and manage their blood sugar, so their condition does not interfere with their daily lives.
What is the normal sugar level for those who have diabetes?

Blood sugar meters or blood glucose monitors are commonly prescribed by doctors to patients with diabetes for tracking their blood sugar levels at home. The timing and manner of these tests will be explained to you by your doctor. Among the information, you can include in your notes is the time of day, the meal you just ate, your recent activities, your current medications, and other factors that may affect your reading.

This is due to the fact that normal blood sugar levels for diabetic patients vary depending on the situation. In general, target levels for adults are 70-130 mg/dL before meals, less than 180 mg/dL after meals, 100 mg/dL before exercise (if taking insulin), and 100-140 mg/dL before sleeping.
Why is it important to lower your high blood sugar?

Diabetes can be managed effectively to reduce the risk of complications affecting the kidneys, eyes, and nerves. Those living with can reduce their risk of heart disease and stroke, which is 50% higher than those without. Depending on the patient, the appropriate and manageable level of blood sugar will vary.

The stress of managing diabetes can be reduced by keeping health risks under control. In order to live a healthy and relaxed life with their disease, patients should receive proper care, treatment, and monitoring.
What are the warning signs patients should know of high blood sugar?

Symptoms of high blood sugar include headaches, blurred vision, difficulty concentrating, fatigue, thirst, frequent peeling, weight loss, and blood sugar levels in excess of 180 mg/dL.

If blood sugar levels are very high, diabetic ketoacidosis (DKA) may develop, which is characterized by shortness of breath, a fruity odor in the breath, nausea, and vomiting. This is a medical emergency, and you should call your doctor immediately if you are experiencing these symptoms for instructions on how to administer insulin and to determine whether an emergency room visit is necessary.

Patients living with diabetes can visit Columbia Urgent Care, where the medical staff can help devise a treatment plan to manage their symptoms and help them live a life in control of their condition. Contact us today through our website and let us help you with proper diabetes management so that you live a healthier life. We serve patients from Portland OR, PDX, Happy Valley OR, Tigard OR, Milwaukie OR, Cedar Hills OR, Cedar Mill OR, Lake Oswego OR, Oak Grove OR, Vancouver WA, Aloha OR, Minnehaha WA, Gladstone OR, Tualatin OR, West Linn OR, Fairview OR, Oregon City OR.
ADDITIONAL SERVICES YOU MAY NEED