Family Doctors in Portland, OR
When You Are Looking for Primary Care Services, Make Sure You Think of Columbia Clinic Urgent Care. We Have 5 Conveniently Locations. Make an Appointment Online, Call or Simply Walk-in Today!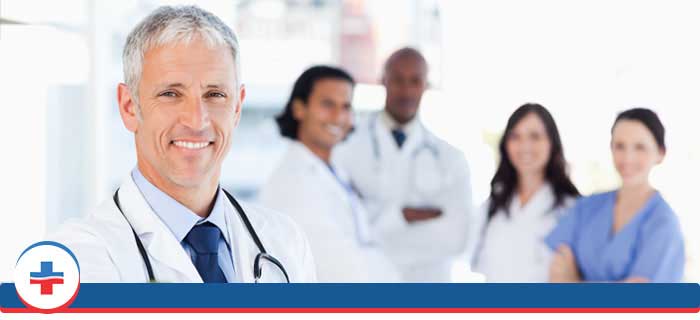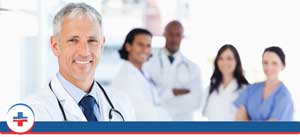 Table of Contents:
Do you have pediatric care services?
What if I have eye pain?
When you and your family are in need of a trusted and fast medical care doctor – look no further than your nearby Columbia Clinic Urgent Care. Here at our offices in Portland, OR our team of experienced medical doctors and physicians understand the stress of dealing with a sudden illness, and we strive to ensure that your experience at our urgent care is as easy, quick and simple as possible. We know that it is often instinctive to go straight to the hospital when illness or injury strikes, but hospitals can often leave you with long waiting times and rather expensive medical bills. Thankfully, there is another option for you and your family, Columbia Clinic Urgent Care offers a way better option for minor emergencies. Our experienced and highly-trained medical doctors and physicians are proud to treat patients of all ages, with services that are tailored to fit the entire family's individual medical needs. While sudden illness or injury are never convenient for anyone, we will strive to make your trip to the doctor as easy as possible. To do this, that is why we offer treatment services at three locations near you in Portland, OR.
Do you have pediatric care services?

Absolutely! At Columbia Clinic Urgent Care, our pediatricians and medical professionals have years of experience in pediatric care treatments and services. We can provide your child with a wide variety of medical services and treatments that include, but are not limited to:

– Sprains and strains
– Minor breaks and burns
– Cold and flu
– Eye and ear infections
– Respiratory infections
– Nausea and vomiting
– Sore throats
– Headaches and migraines
– Stomach cramps

If your child is suffering from an uncomfortable illness or an injury, and needs timely urgent care in the Portland area, then Columbia Clinic Urgent Care is the perfect option for you and your family. If you have any questions regarding our pediatric services, we warmly invite you to call our urgent care clinic today to find out more information. Our medical team is ready to assist with your child's health and recovery, and we also ensure that we provide accurate medical advice and information to parents or guardians. We know all too well that every child has a variety of different medical needs, which is why we focus on providing customized pediatric care for every single child that walks into our urgent care clinic.
What if I have eye pain?

At Columbia Clinic Urgent Care, we have a variety of treatment options that are available for eye pain. The eye pain treatment that will be right for you or your family member will largely be based on the cause of the pain. When meeting with our doctor or physician that specializes in eye pain treatment, they will want to identify the cause and best treatment options for you. It may be that we need to flush the eye to remove debris that is contributing to the pain, also antibiotics may be prescribed to treat an infection in the eye. Our doctor may also suggest using eye drops that are designed to help with, dryness or allergies. In the case of a more serious eye infection, our eye specialists may give you corticosteroids. If our physician sees that your eye has been damaged from a foreign object or burn, surgery may be recommended.

The hours and days of operation vary for each individual location. Please call ahead to the clinic you intend on visiting to confirm their operating hours. Columbia Clinic Urgent Care accepts most major insurances and we also have self-pay options available for those that are uninsured. For any questions about the services we offer, call a Columbia Clinic today, and our friendly staff will be more than happy to assist you.
ADDITIONAL SERVICES YOU MAY NEED