Insect Bite Treatment Portland, OR
Columbia Urgent Care Offers Safe and Effective Insect Bite Treatment in Portland, OR. If You Have Been Bitten and Require Immediate Medical Attention Come to One of Our 5 Convenient Locations.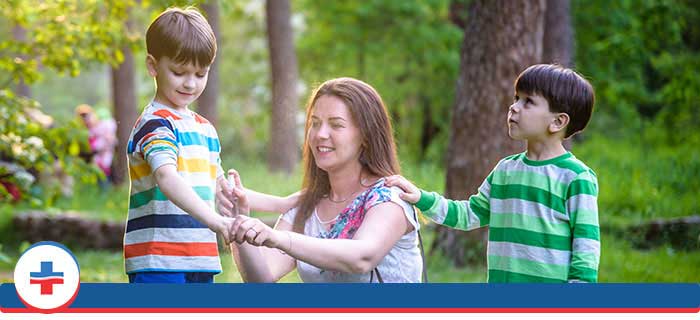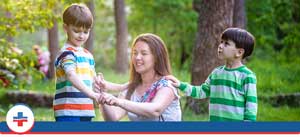 Spending time in the outdoors in the Portland, OR area and ended up with an insect bite? It isn't uncommon for someone to be bitten by an insect at some point over the summer, and in many cases, you should only have a mild reaction to it. However, if you or a family member begin to suffer an allergic reaction, the board-certified doctors at any one of our five Columbia Urgent Care Centers are ready to assist you. No appointment is needed to be seen at our walk-in urgent care centers or to access any of our services. If you believe you or someone is experiencing an anaphylactic reaction, immediately call 911 for assistance.
What are the symptoms of an insect bite?
Most of the time, you will see an area that is swelling, itchy, and some redness. Initially, depending on the insect, there may be some pain. These symptoms will be mild to moderate and will fade away after a few days. A visit to our urgent care center can help speed up that process and is undoubtedly suggested if symptoms linger for more than a few days. One of our professionals will be able to scrutinize the bite to see why you are still suffering from it.
What should I do if I'm stung by a bee or wasp?
A sting from these insects are usually not severe but can be surprisingly painful. If the pain and itchiness from the sting don't go away in a few days, come to our clinic or if you are increasingly concerned about it. In most cases, as with insect bites, over the counter, self-care creams should be enough to relieve your symptoms. Some people in the Portland, OR area may be severely allergic to a bee sting and cause life-threatening symptoms. Visit our clinic if you are having a mild to a moderate reaction to a sting or call 911 if you feel it is an anaphylactic reaction.
How do I know if I'm having an anaphylactic reaction to an insect bite?
Common symptoms of an anaphylactic allergic reaction include:
A tight feeling in the chest
Wheezing or trouble breathing
Fainting
Nausea, vomiting, or diarrhea
Skin that is red and warm (flushed), or pale.
Hives, rash, or itchy skin
Swelling of the mouth or throat, or another body part
A feeling of anxiety
Dizziness
In most cases, these symptoms are minor to moderate, but you should consider visiting our urgent care centers for treatment. If you have a known allergic reaction to an insect bite or you are suddenly experiencing difficulty breathing, call 911 for immediate medical assistance. An emergency room is better equipped to manage breathing issues related to an insect sting.
Columbia Urgent Care has five walk-in urgent care centers in the Portland area. All centers are open Monday through Friday, and some centers have weekend availability also. Contact the nearest center for more information about insect bites and how we can treat them. All of our locations accept most major insurances, and no appointment is needed to be seen by a doctor. We also have self-pay rates for the uninsured.
Despite being very common, never ignore insect bites. Be aware of the signs of an allergic reaction and visit our medical clinic when you feel the symptoms of an insect bite are lingering. We look forward to serving you here at Columbia Urgent Care.